STANDARD FORWARDING TEAMSTERS VOTE DOCK ONLY LIST
Separate seniority list for regular fulltime dock workers includes
health insurance and pension contributions
On Saturday July 12th and Tuesday July 15th Teamster Local 200 members working at Standard Forwarding overwhelmingly endorsed a dock only seniority list for workers at three facilities in Wisconsin.
"This agreement will give our members heightened protection from subcontracting, and the company help with the ever growing driver shortage nationally," said Teamsters Local 200 Secretary Treasurer Tom Millonzi.
With the help of the International Brotherhood of Teamsters National Freight Division, an agreement was forged and agreed upon by both the Union and the company to give added protection to current drivers at Standard Forwarding.
"Thanks to Assistant National Freight Director Gordon Sweeten for his help in this important issue for curtailing the use of subcontracting and getting more Teamster Drivers at Standard Forwarding," added Local 200 Business Representative Jim Seelow.
Local 200 would like to thank all the Standard Forwarding Teamsters that took part in the vote.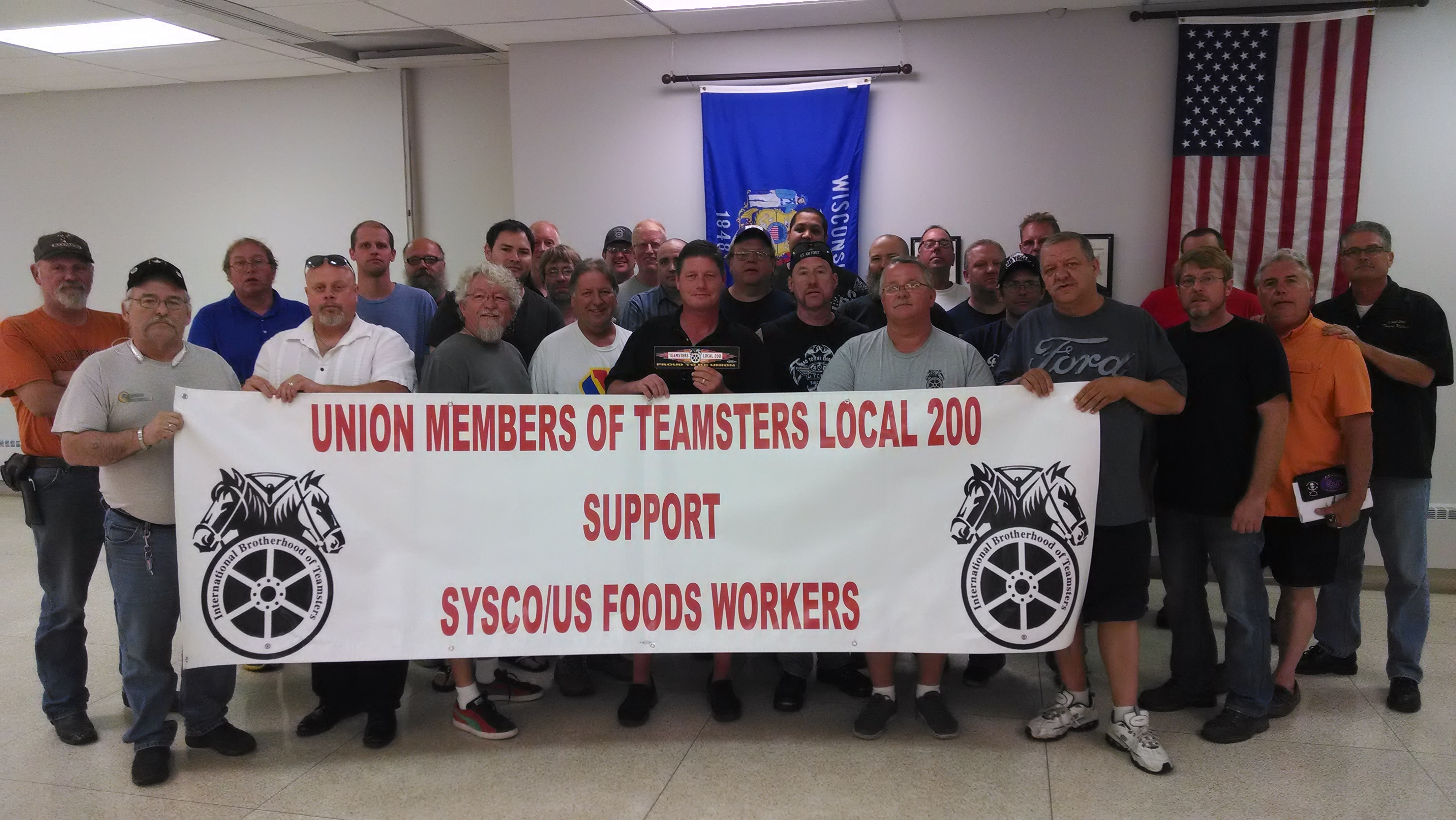 STANDARD FORWARDING LOCAL 200 MEMBERS TAKE TIME OUT OF THEIR RECENT MEETING TO SHOW THEIR SUPPORT FOR THE US FOODS LOCAL 200 TEAMSTERS
---