KENOSHA CASINO PROJECT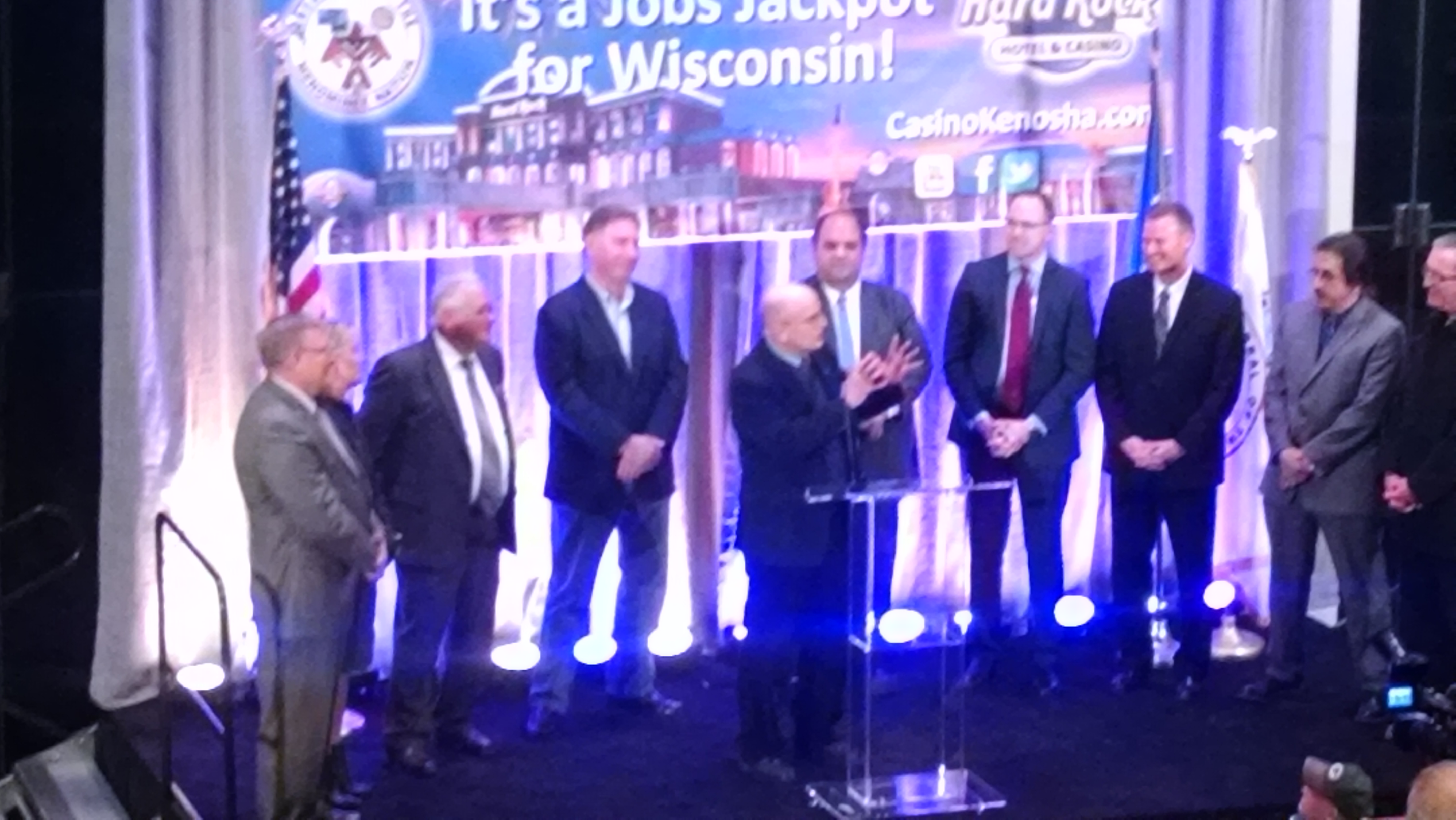 On Wednesday, December 17, 2014 a gathering was held at the future proposed site for the Hard Rock Hotel and Casino in Kenosha to encourage the community to support this project. President Tom Bennett was in attendance to offer the support for this project as the Local Union has involved with this concept for over a decade. Community leaders in business, politics and education spoke on the importance of this project that will bring 10,600 jobs into the area, and to include hundreds of millions of dollars of economic growth. Wisconsin State Senator Bob Wirch spoke to the crowded venue about the positive affects this project would bring to Southeastern Wisconsin. Everyone in attendance was directed to call the Governor's Office and ask for him to approve this proposed project. The decision about the approval should come from the Governor's desk during the next 60 days.
HELPING THOSE LESS FORTUNATE
TEAMSTERS LOCAL 200 AND LOVE INC. OF BURLINGTON
TEAM UP TO HELP DURING THE HOLIDAYS
Teamsters Local 200 Secretary Treasurer Tom Millonzi, pictured below with Love Inc. Executive director Bill Schoessling and Local 200 business agent Randy Monroe, delivers a donation check to help feed those less fortunate during the holidays. "Love Inc. feeds families in need every day right out of their facility in Burlington," said Secretary Treasurer Millonzi. "Local 200 has blue barrels positioned at various locations including right in the local where members can donate non-perishable food items and toys to help Love Inc bring a more cheerful holiday to those less fortunate than us."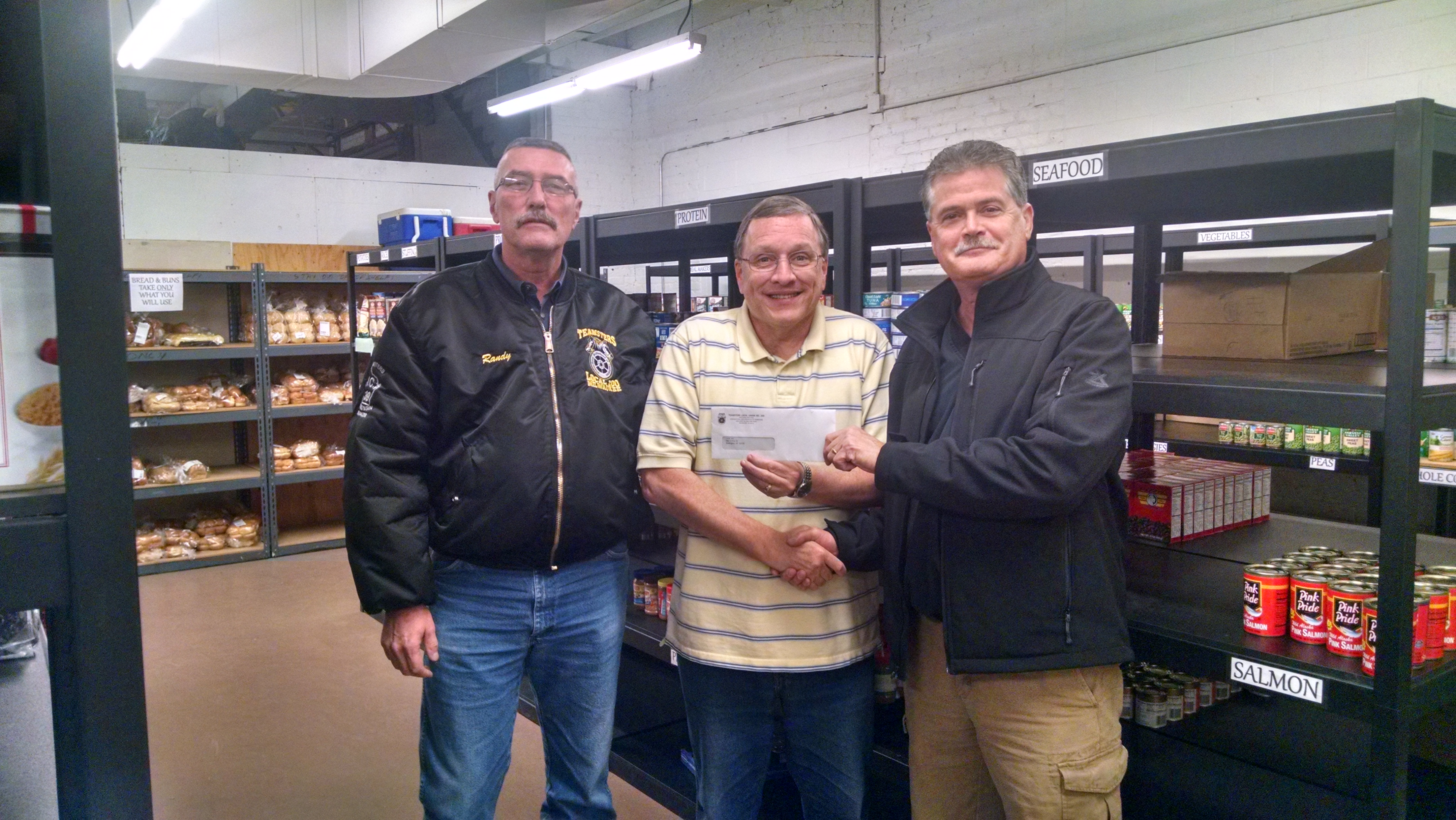 | | |
| --- | --- |
| What's New at Teamsters 200 | |
Teamsters Local 200 and Special Olympics
Teamsters donate to Local Special Olympics
Local 200 Secretary Treasurer Tom Millonzi along with Local 200 Business agent Randy Monroe are pictured with the Special Olympics Basketball participants recently at their practice in Burlington.
"I see one of the players, Ron Buehlman, all the time. He's a nice guy and he loves playing basketball," said agent Monroe.
Agency Director of the Western Racine County Special Olympics Donna McKusker was on hand at the practice to receive the donation.
For additional information about the Western County Special Olympics go to their face book page at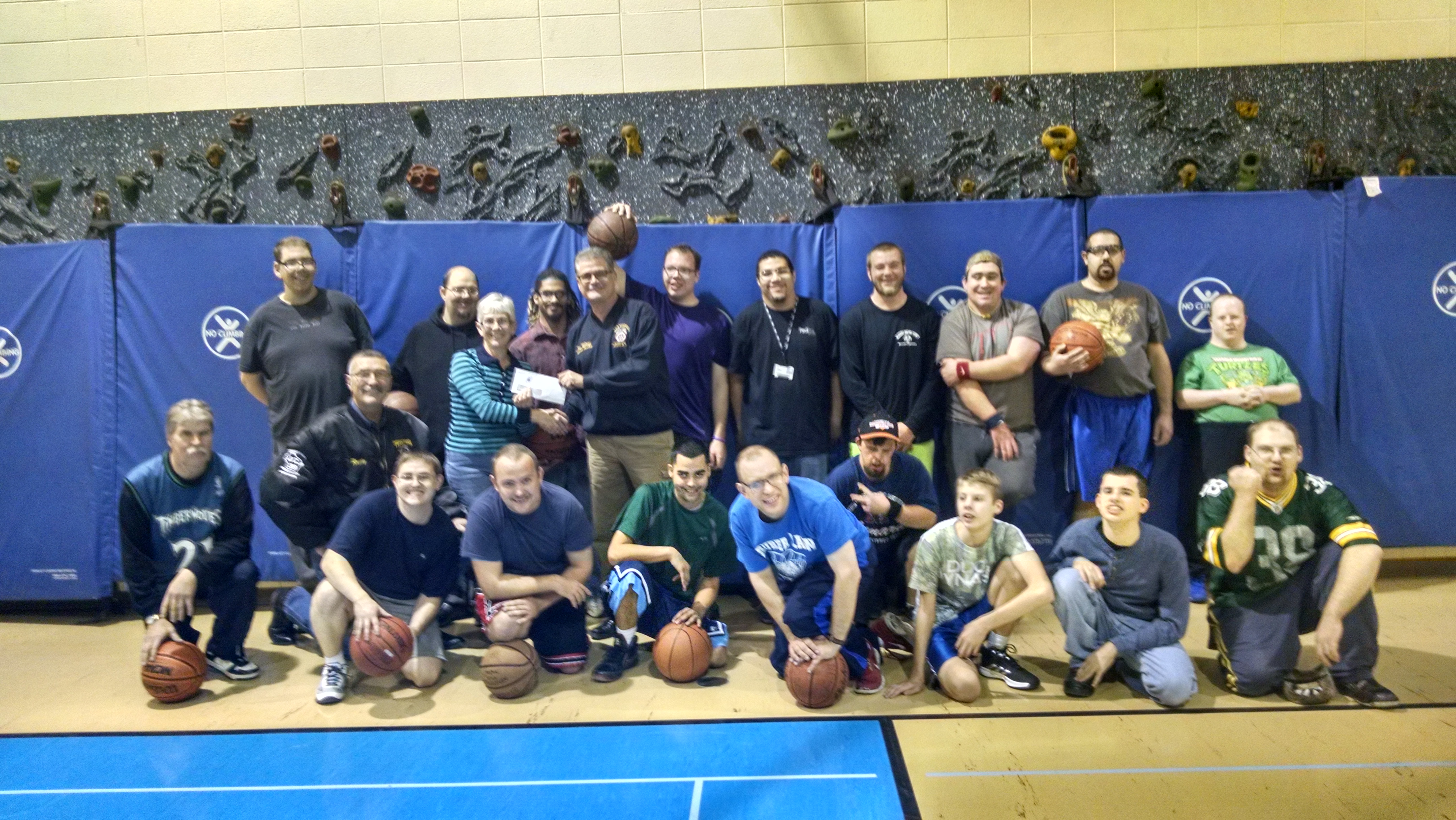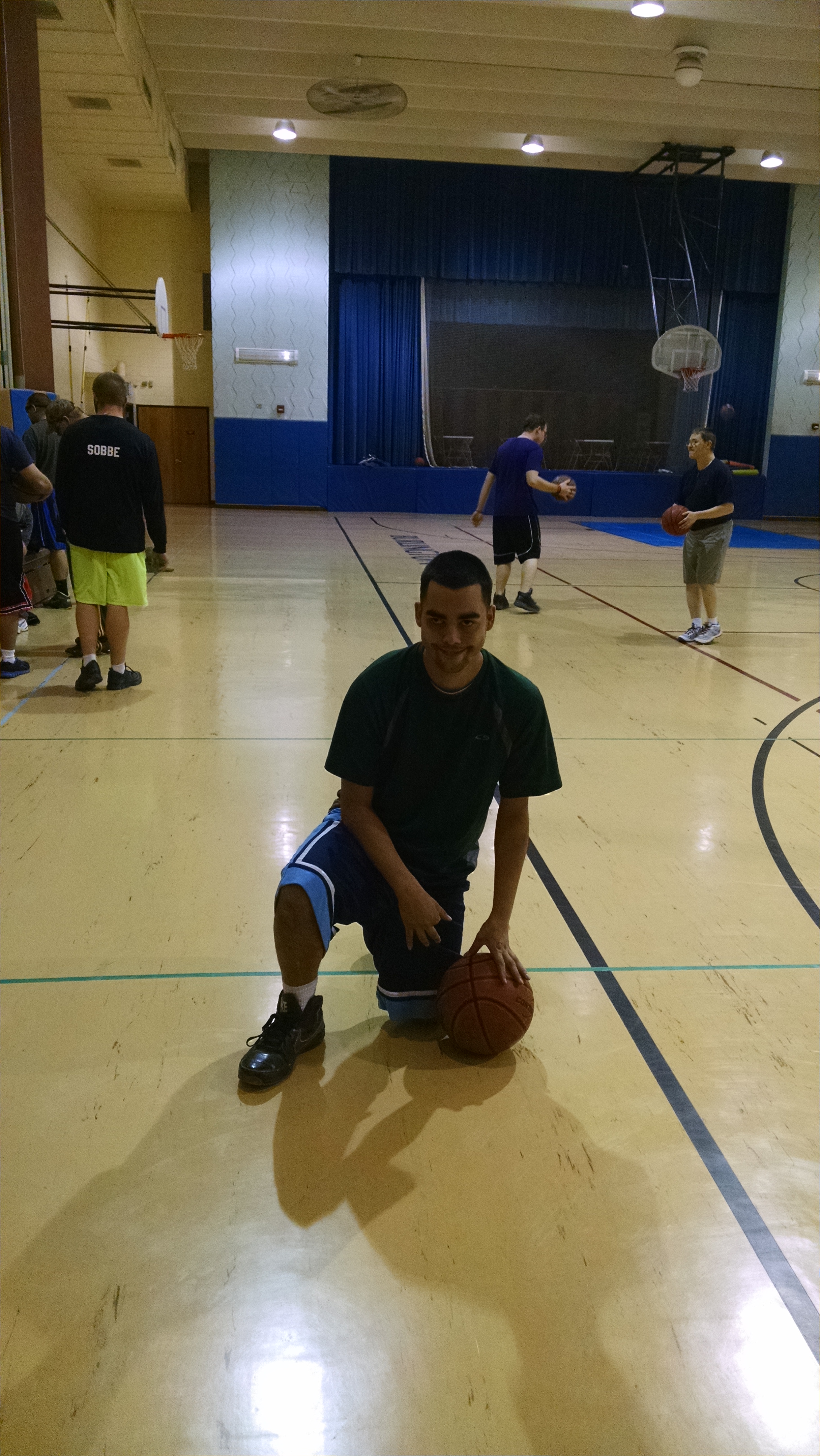 Special Olympic basketball player Ron Buehlman
NON-PERISHABLE FOOD
AND
TOY DRIVE
"Teamsters "General" Local Union No. 200 will be conducting a Food and Toy Drive throughout the months of November and December, the recipient of any non-perishable food items and toys will be Love Inc. of Burlington Wisconsin for their food pantry and toy drive. Love Inc. assists disadvantaged individuals and families providing services and resources to help them build on their strengths and develop self-sufficiency.
Please drop off any non-perishable food item and or new toy to Teamsters "General" Local Union No. 200 located at 6200 W. Bluemound Road Milwaukee WI."
Respectfully,
Tom Millonzi Secretary Treasurer
Tom Bennett President
Teamsters "General" Local Union No. 200
Teamsters Local 200 is proud to announce that we have signed a new ready mix company to a long term Union contract. Ozinga Ready Mix Concrete, is a 4th generation family run ready mix business that has just opened its first location in Kenosha with the intent of expanding to several other locations in southeastern Wisconsin.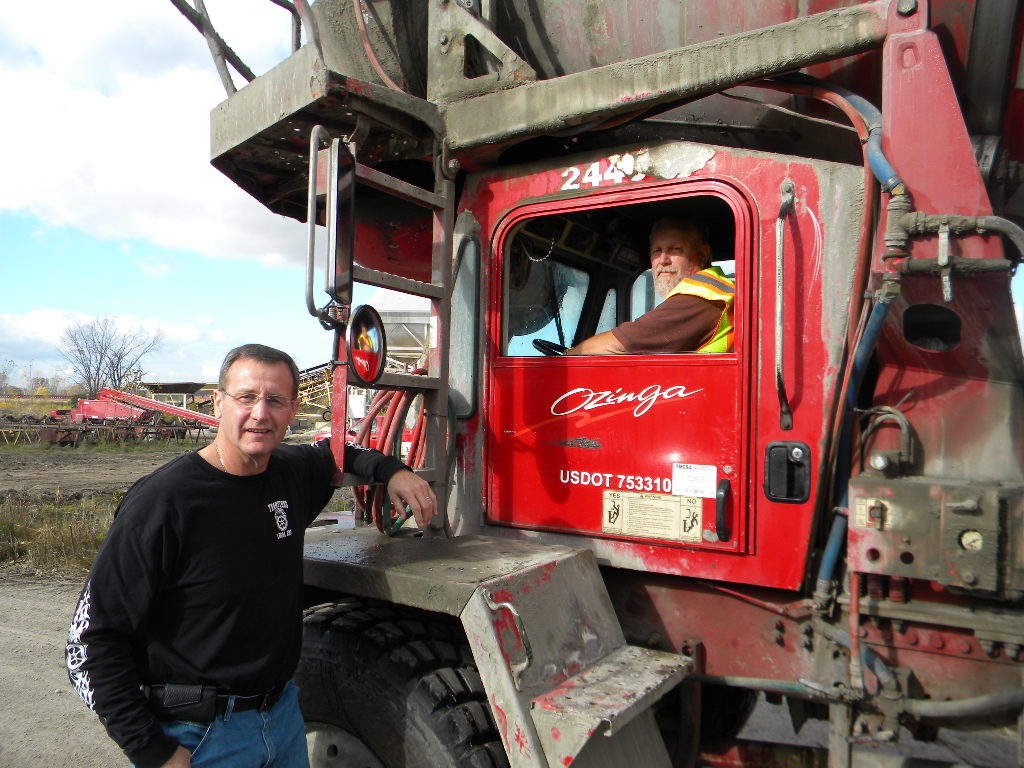 Business Agent Tom Benvenuto with Local 200 member Gale Oldenburg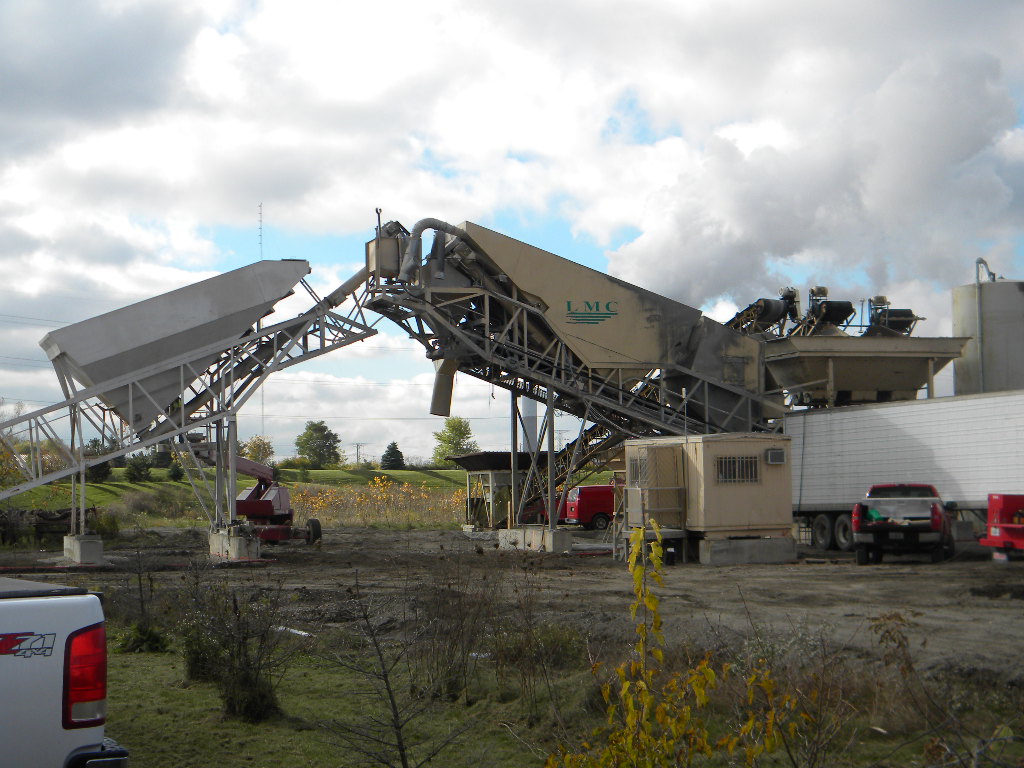 Ozinga Ready Mix temporary portable plant in Kenosha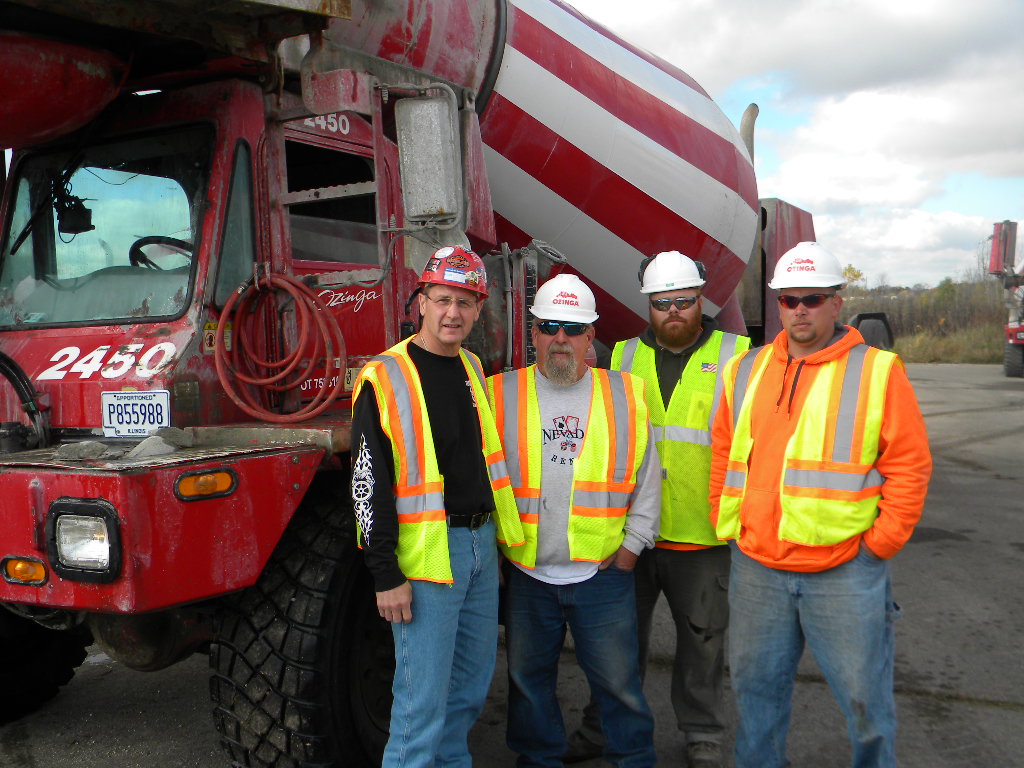 L to R Business Agent Tom Benvenuto with Local 200 members Rick Smithkey, Andrew Brommer, Mike Butterworth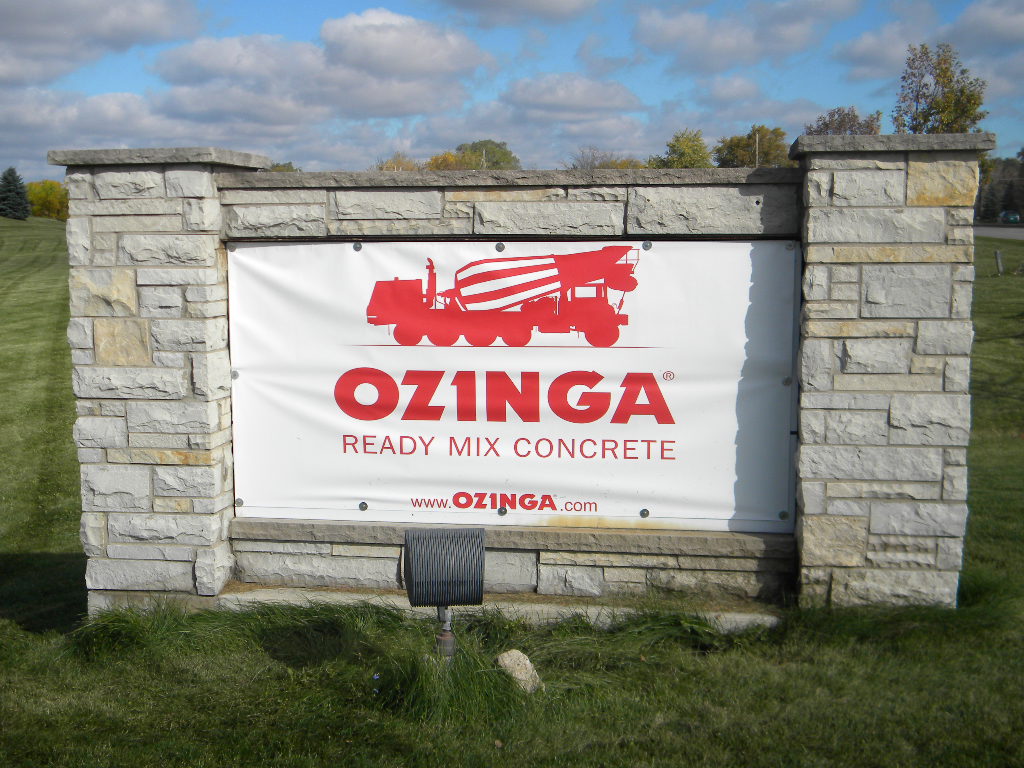 Ozinga sign outside their Kenosha Plant
With the Country's Mid-Term elections behind us, we as an organization look to the future. The goals of the Local Union are to understand the needs of the working families within our own membership, our communities and within the State of Wisconsin. With that understanding, the determination to secure living wages, affordable healthcare and retirement security shall be on the forefront.
Organizing the un-organized employees shall be an effort we collectively share. The work to be done can only be accomplished as whole, with each member participating. Workers have endured decades of advancement within the workplace. With that advancement, we shall promote continuation and strengthen our presence.
As we proceed with determination, we do so cautiously. Listening can be crucial. As we listen, we undertake the role of leadership. Then our actions will reflect sound decisions for generations to come.
In Solidarity
MAKE SURE WE HAVE YOUR
CURRENT E-MAILL ADDRESS
Make sure that you do not get missed when the Local sends important information to it's members and retirees.
Keep your information updated with the Local. If you have moved or changed addresses within the past 6 months, please contact the Local to request that your contact information be brought up-to-date.
You can message the office staff through the Local 200 website (go to the "Contact Us" page listed above), Facebook or call at 414-771-6363.
This request is for all members active and retired.