LATEST NEWS
Teamsters 30th Convention Opens Tuesday, June 22
The International Brotherhood of Teamsters 30th Convention opens on Tuesday, June 22, 2021 and this year's event will be like no other Convention in the union's 118-year-old history.
This 30th Convention will be online. Planning has taken place over the past year and a determination about the format had to be made by January 1 of this year, when no in-person, large-scale events were taking place.
"We regret that we cannot be meeting in person, but we have worked hard to make sure this Convention will be a success for our members and for our union," Teamsters General President Jim Hoffa said. "This will be a fully working Convention where constitutional amendments will be addressed, and delegates will nominate officers for the members' election later this fall."
Hoffa, General Secretary-Treasurer Ken Hall and others will appear live during the Convention, speaking from a Washington, D.C. hotel conference center.
Guests speakers will include President Biden and former President Bill Clinton; Canadian Prime Minister Justin Trudeau; and, international and U.S. labor leaders.
Teamster members will tell their stories related to the 2020 election, the global supply chain, the fight for justice at Amazon, and other areas.
Delegates can view the Convention on a special platform, and an app has been created to follow the events (visit the Apple or Android store and search "Teamsters.") Visit Teamster-app.org for more information. The Convention app was built by Teamster members at Mosaic Learning, Inc, in Columbia, Maryland.
Members can request a link to watch the convention through their local union.
The Convention runs through Thursday, June 24.
JUNETEENTH HOLIDAY ENSHRINES IMPORTANCE
OF FREEDOM FOR ALL
Creation of Federal Paid Day Off is
Recognition of National Scourge of Slavery
Press Contact: Ted Gotsch Phone: (703)899-0869 Email: tgotsch@teamster.org
(WASHINGTON) – The following is a statement from Teamsters General President Jim Hoffa and Marcus King, Director of the Teamsters' Human Rights and Diversity Commission, on the signing of legislation that would memorialize Juneteenth, the June 19 anniversary of the day in 1865 when enslaved African Americans in Texas were finally notified they had been freed as a result of the end of the Civil War two months earlier, as a paid federal holiday.
On June 16, 2021, a groundbreaking ceremony for the Couture was held in Downtown Milwaukee. This event showcased the efforts and partnerships of numerous governmental agencies, private groups, and the Milwaukee Building Trades from concept, financial support, to the importance of Union Labor to bring this project to the reality stage. This project, a 44 story high-rise, being Wisconsin's tallest residential structure, will be Union built and part of the Build Back Better program placed forward by the Biden Administration.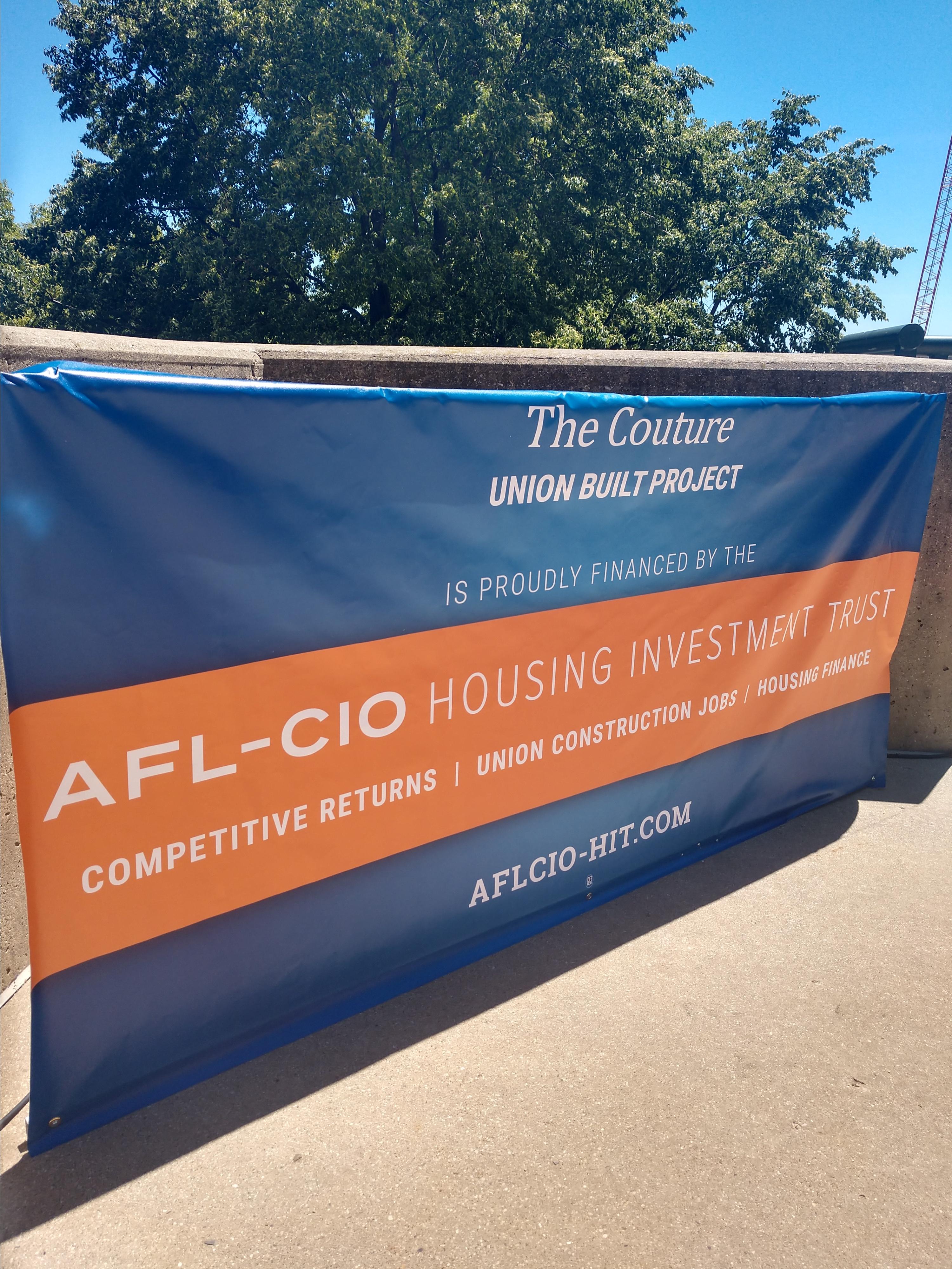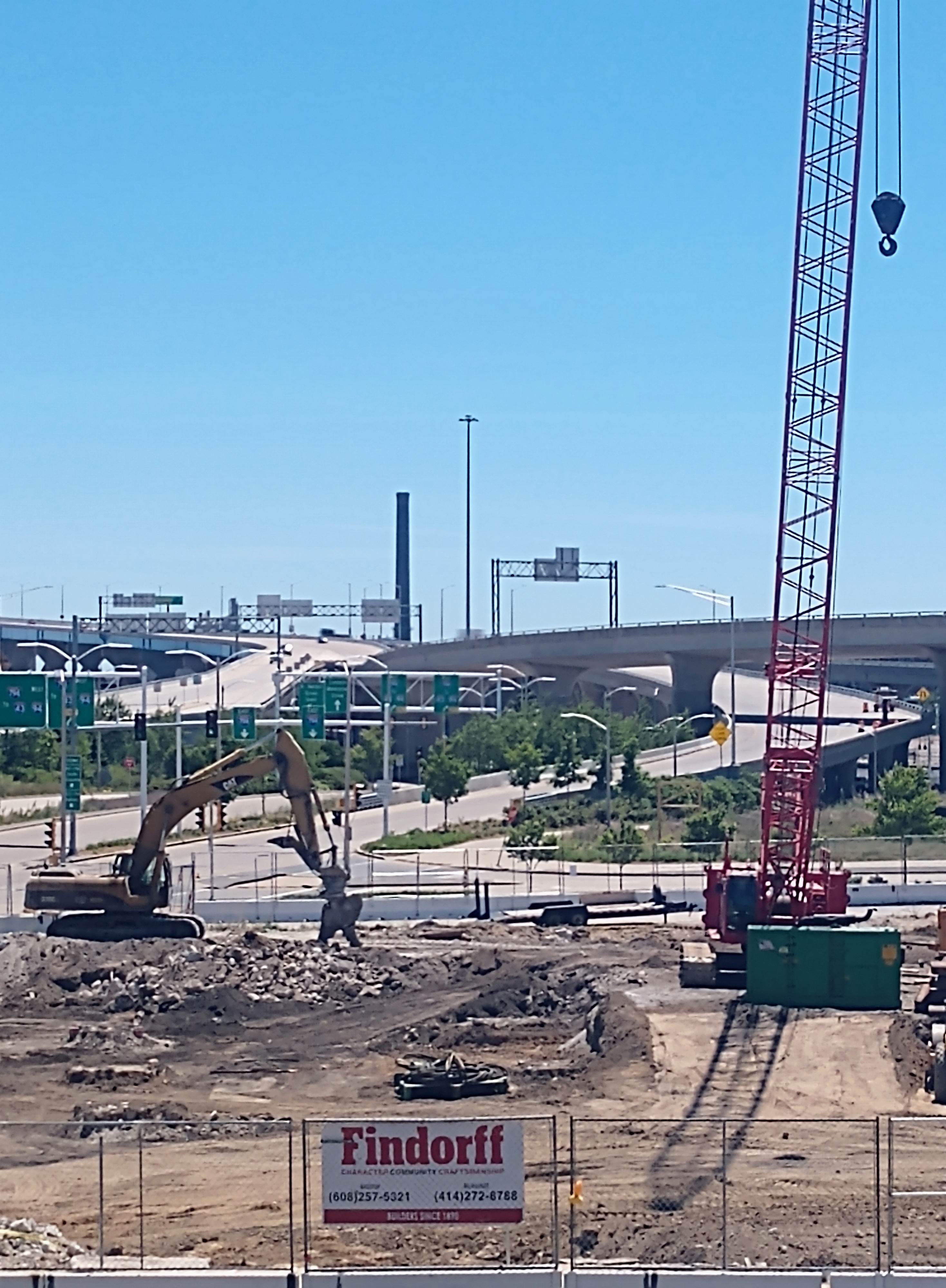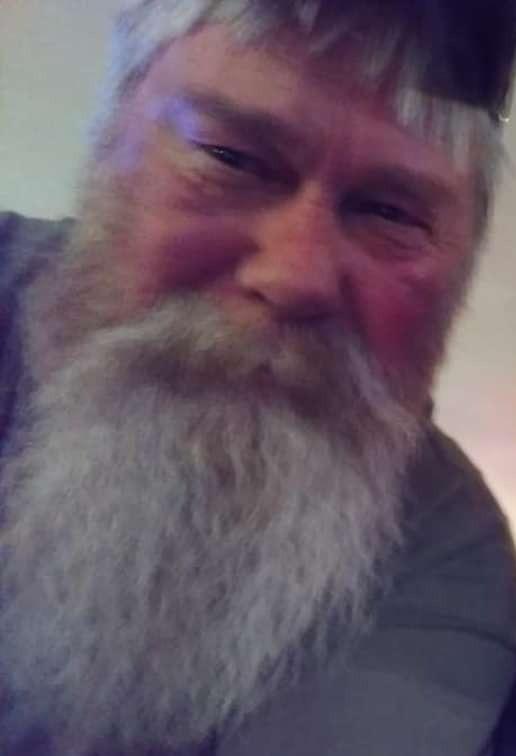 Mark Rieder, a 33-year member of LU200 passed away unexpectedly on his way to work this morning. Our deepest sympathies to the Rieder Family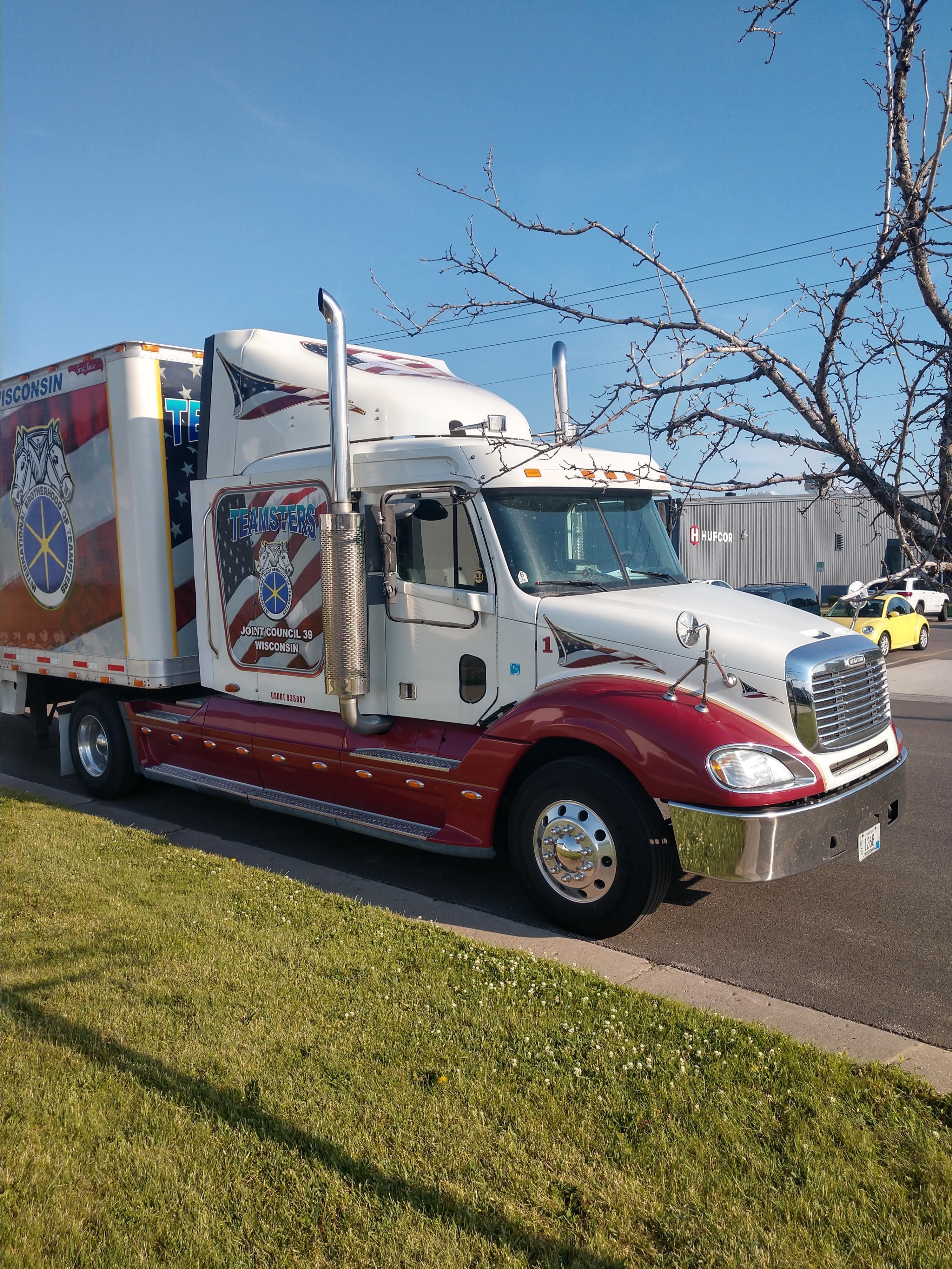 Wisconsin Teamsters Joint Council No.39 Semi is in Janesville today supporting the Brothers and Sisters of IUWE-CWA Local 84811. The same private equity firm that closed the doors in violation of the law at Golden Guernsey in Waukesha, Wisconsin is moving 200 jobs out of this country and closing down this Hufcor plant.
Rally at noon today in Janesville at 2101 Kennedy Road.
Teamsters Local 200 provided Veterans Outreach of Wisconsin a monetary donation that was present to the Local on behalf of Teamster Retirees of the Wisconsin - Milwaukee/SE Committee to Protect Pensions.
The Milwaukee Committee has a large presence of Veterans and the Local Union Executive Board automatically knew where the donation to the Local was going. A heartfelt thank you to Bob Amsden, Bernie Anderson, and Kenny Stribling for presenting the donation to the Local Union.
Pictured with Secretary-Treasurer Tom Bennett is the Veterans Outreach of Wisconsin Executive Director Bradley Behling.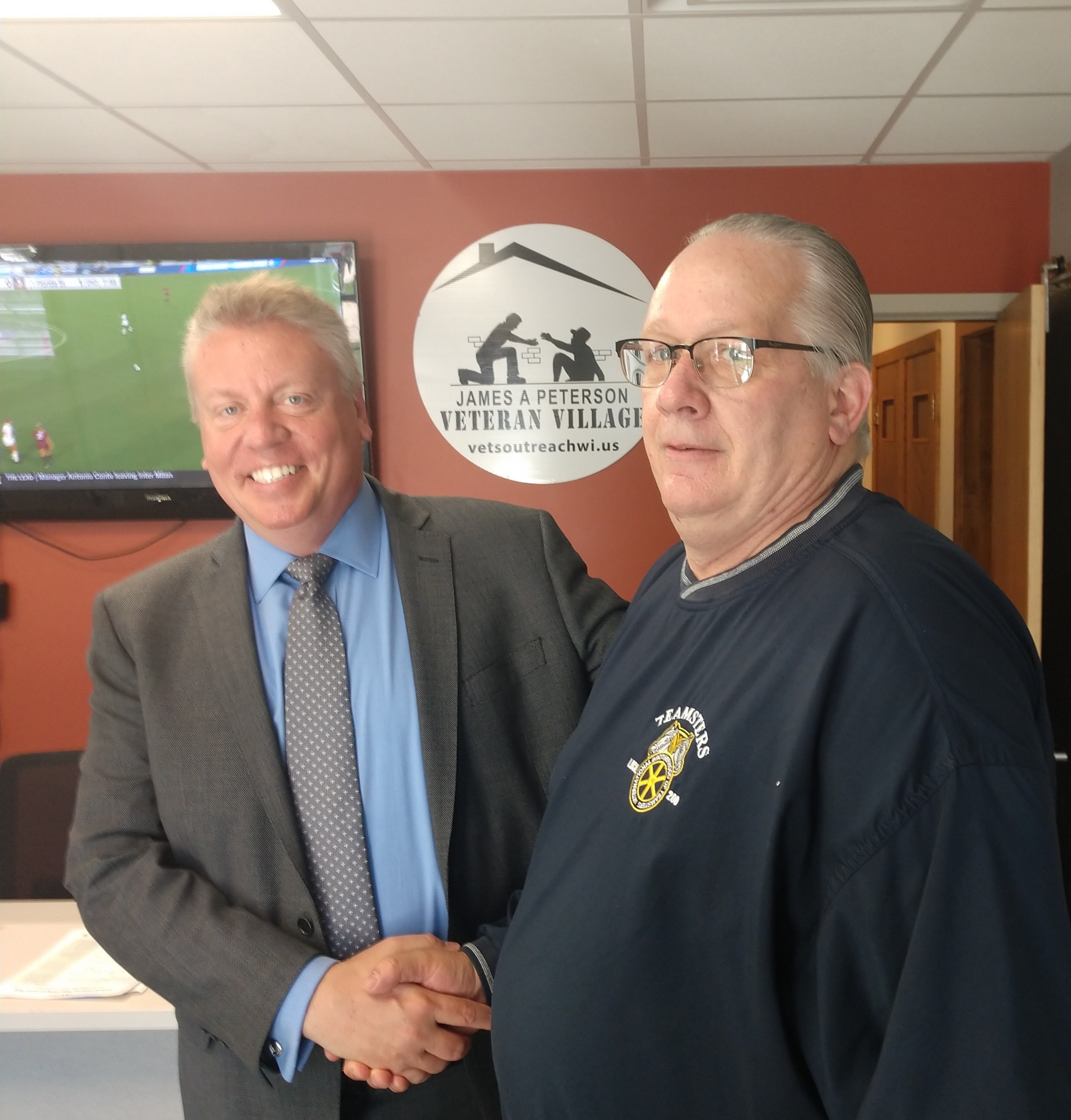 This information is provided by the Milwaukee Area Labor Council.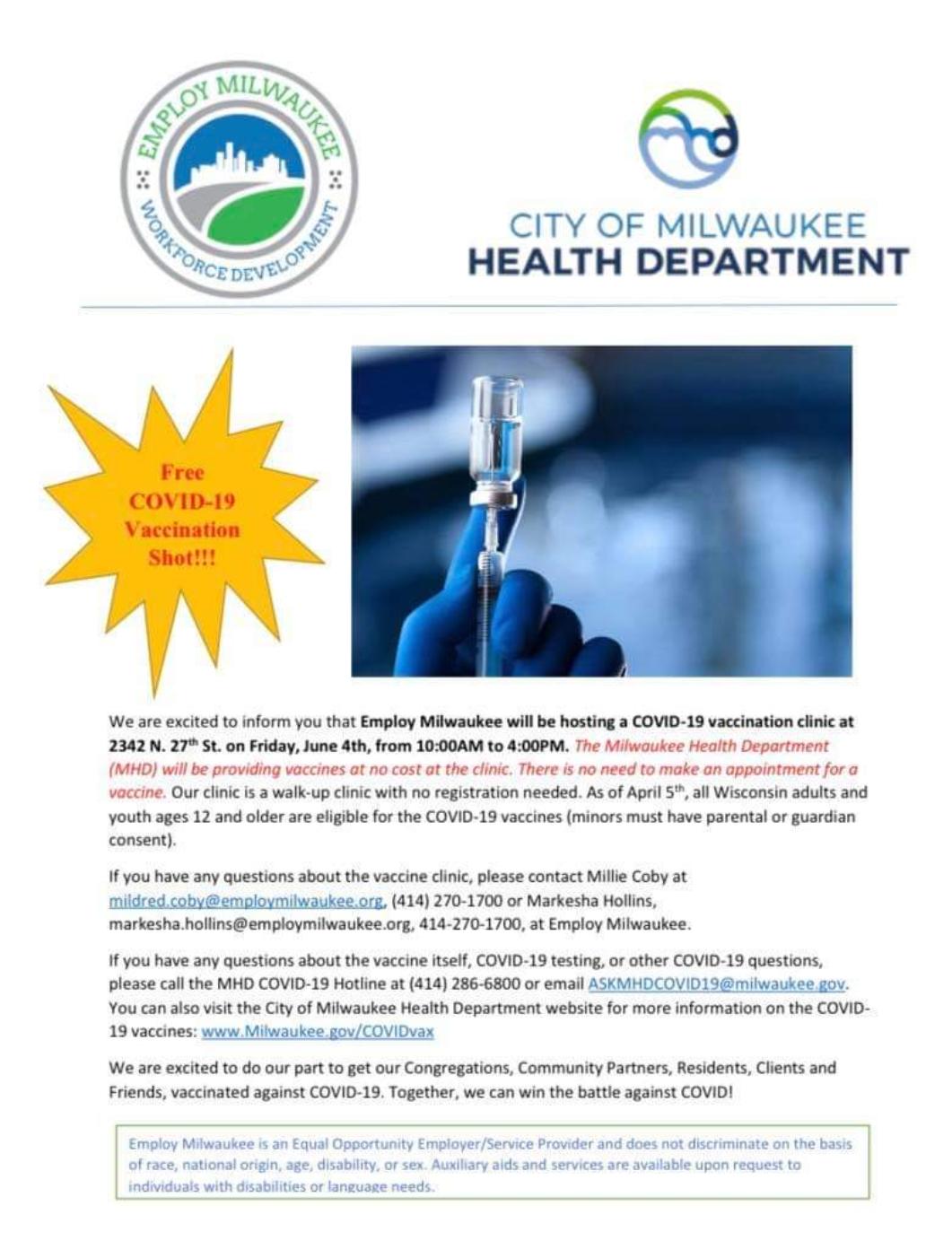 Teamster Local 200 Members employed at Riv/Crete Ready Mix overwhelmingly ratified a new 3-year agreement recently that includes enhanced 401k contributions, maintaining Wisconsin Health Fund, and wages increases.
Pictured below is a new project that is changing the Milwaukee skyline, the Ascent MKE, where Riv/Crete Ready Mix is delivering product.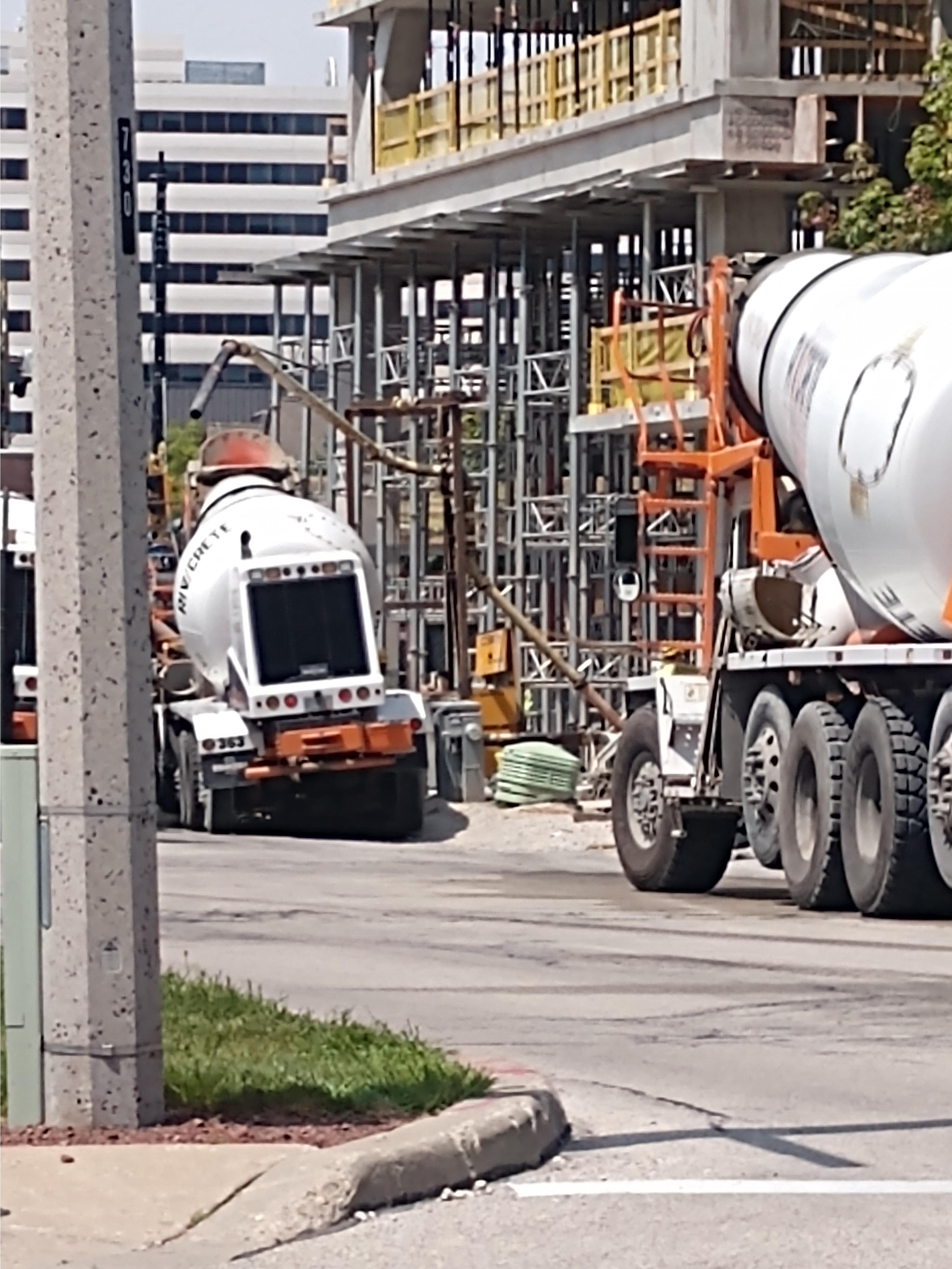 With the recent recommendations from the CDC, our transition back to normalcy is underway. Local 200 continues to promote our advocacy and best practices for Members and their Families related to the pandemic.
On Monday, May 17, 2021 our Teamster Members were assisting the Taylor-Made Foundation MKE with the distribution of Essential Needs in the Milwaukee community. There were also Teamster Members at the State Capitol in Madison to support the fight for non-partisan redistricting in an effort to end gerrymandering in Wisconsin.
As we enter the Summer months, the Local Union looks forward to being part of traditional events. Working alongside with our Organized Labor Partners, some events may be postponed until 2022. Updates will follow through out the next couple of months.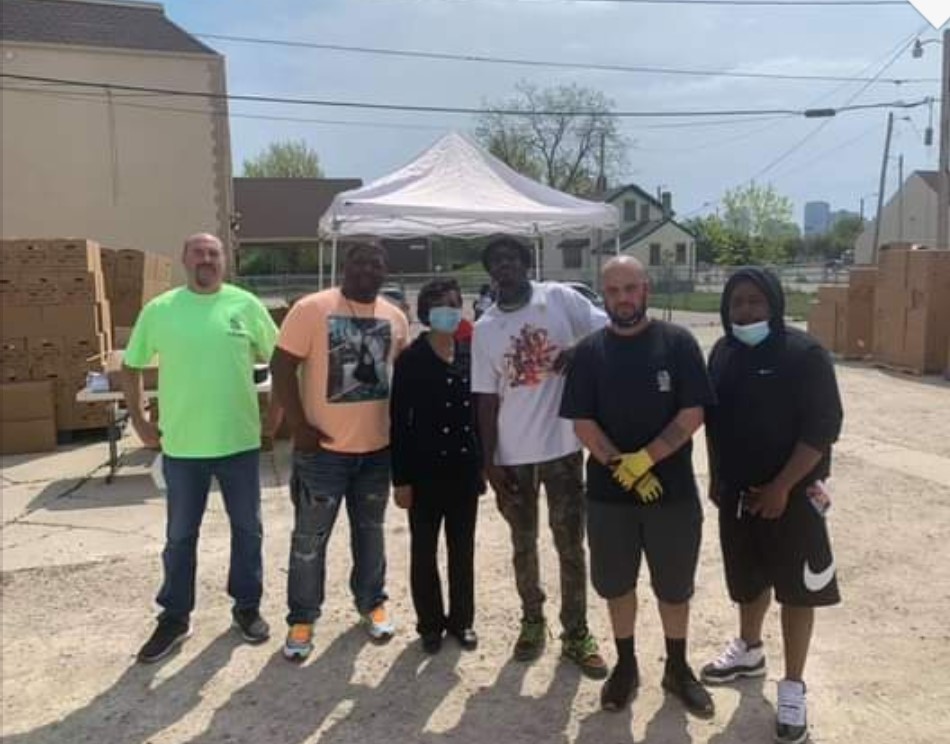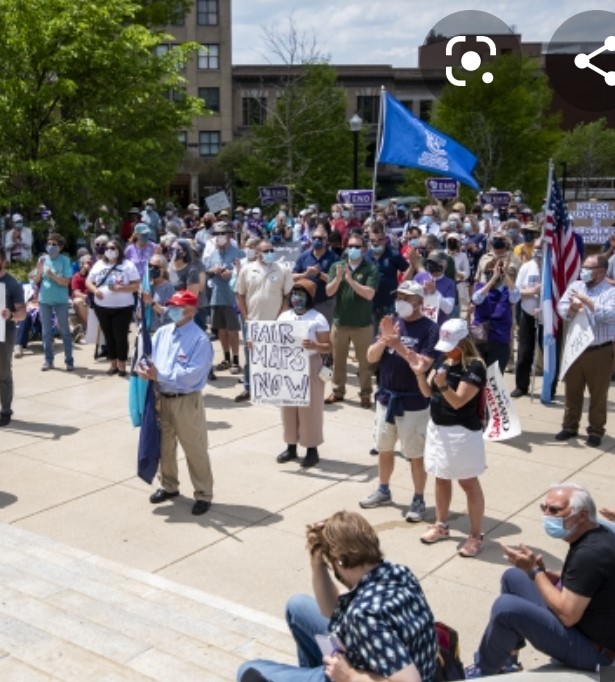 During the May monthly Waste Division Meeting at Local 200, the Teamster Brothers and Sisters passed the hat for a donation to the Local 200 Baby Shower for Ashleigh Santos and the late Gerald Browne Jr. Gerald passed on Easter Sunday due to his injuries from a motorcycle accident. Both Ashleigh and Gerald are LU200 members at Roundy's.
Thank you for your kind donation.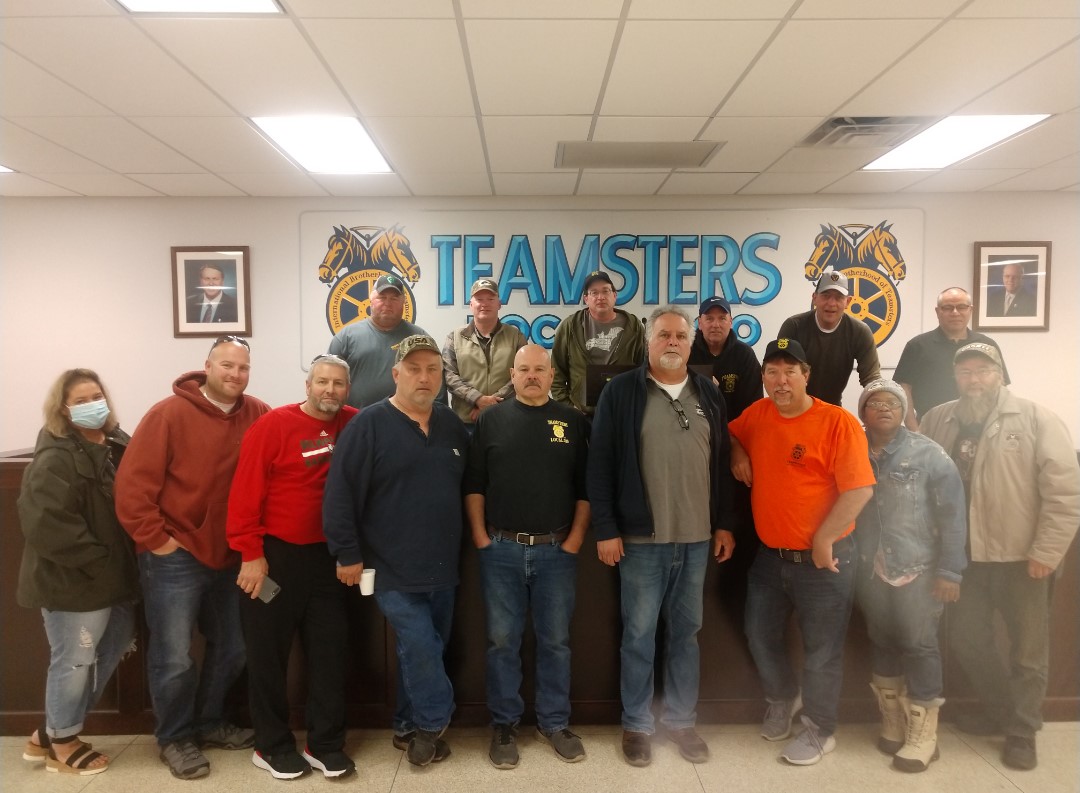 Local 200 Teamsters employed at Wall Board Inc. of Butler, Wisconsin are currently loading the floors with product at St. Camillus, a 15-story Senior Apartment Building in Wauwatosa, Wisconsin.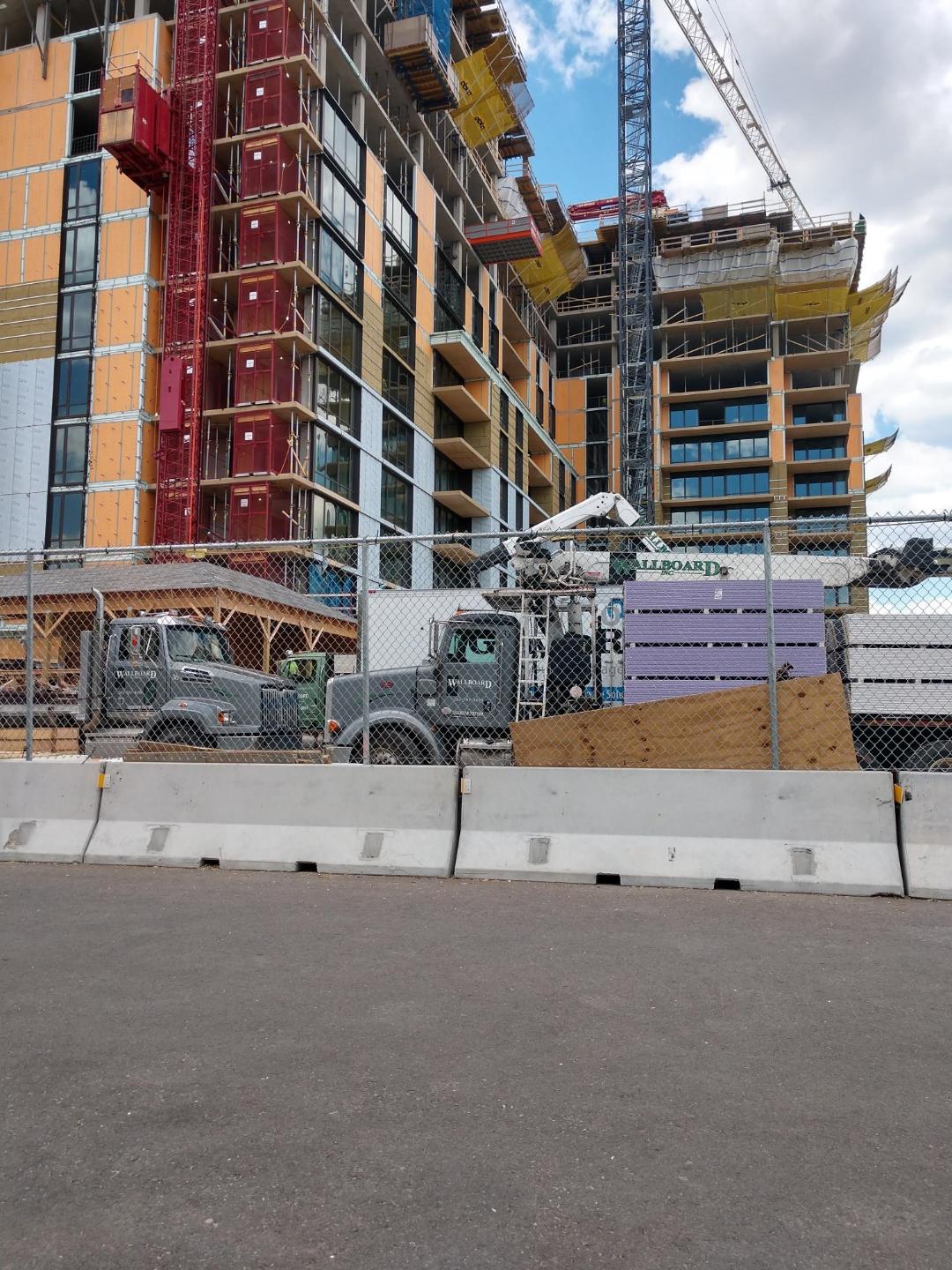 The May 2021 General Membership Meeting was well attended as we discussed many topics from the new COBRA Program to review the completion of a Union Grievance Form.
During the past year, LU200 has conducted our live in-person General Membership Meetings following the strictest compliance with guidelines and recommendations by the CDC, State, and Federal Agencies. Thank you to our Membership for their efforts to safely conduct these meetings.
The Membership brought forth a Motion to Suspend the Summer General Membership Meetings as outlined in the Local Union Bylaws and that Motion was passed by the Membership. The Local will return to the Meetings in September 2021.
Our Union office is open to assist the Members during the hours of 8 am to 4:30 pm, Monday through Friday.
Although the official Police investigation has closed on the March 16, 2021, tragedy at the Oconomowoc Distribution Center, the healing process is distant from closure. Please share this information with others and please give from the heart to this cause.
CLICK HERE TO BE TAKEN TO THE ROUNDY'S OCONOMOWOC VICTIMS AND SURVIVORS FUND
The information to forward a check in lieu of an electronic donation is below:
Make Check payable to:
National Compassion Fund
1450 Duke Street
Alexandria, VA 22314
Memo line: Roundy's Distribution Center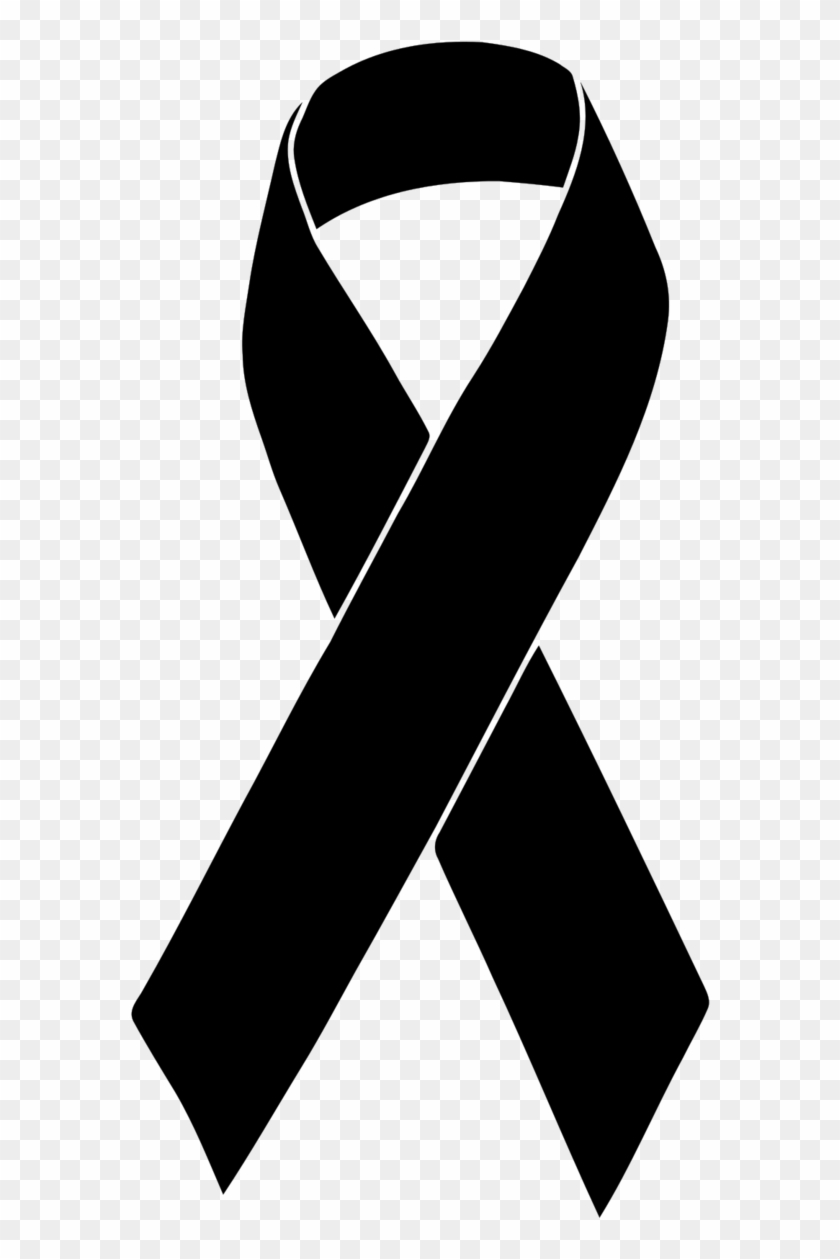 On Behalf of General Teamsters Local Union No. 200, we express our deepest sympathies to the Families and Loved Ones of Miguel Rios of Kemps LLC and Bonita Miller of Snap-on Tools. Both are Local 200 Members who have recently, and unexpectedly, passed away.
Teamsters Local 200 Trustee Jim Hilgenberg takes delivery of a new car that will be serviced by our Teamster Technicians at Porcaro Ford in Racine, Wisconsin.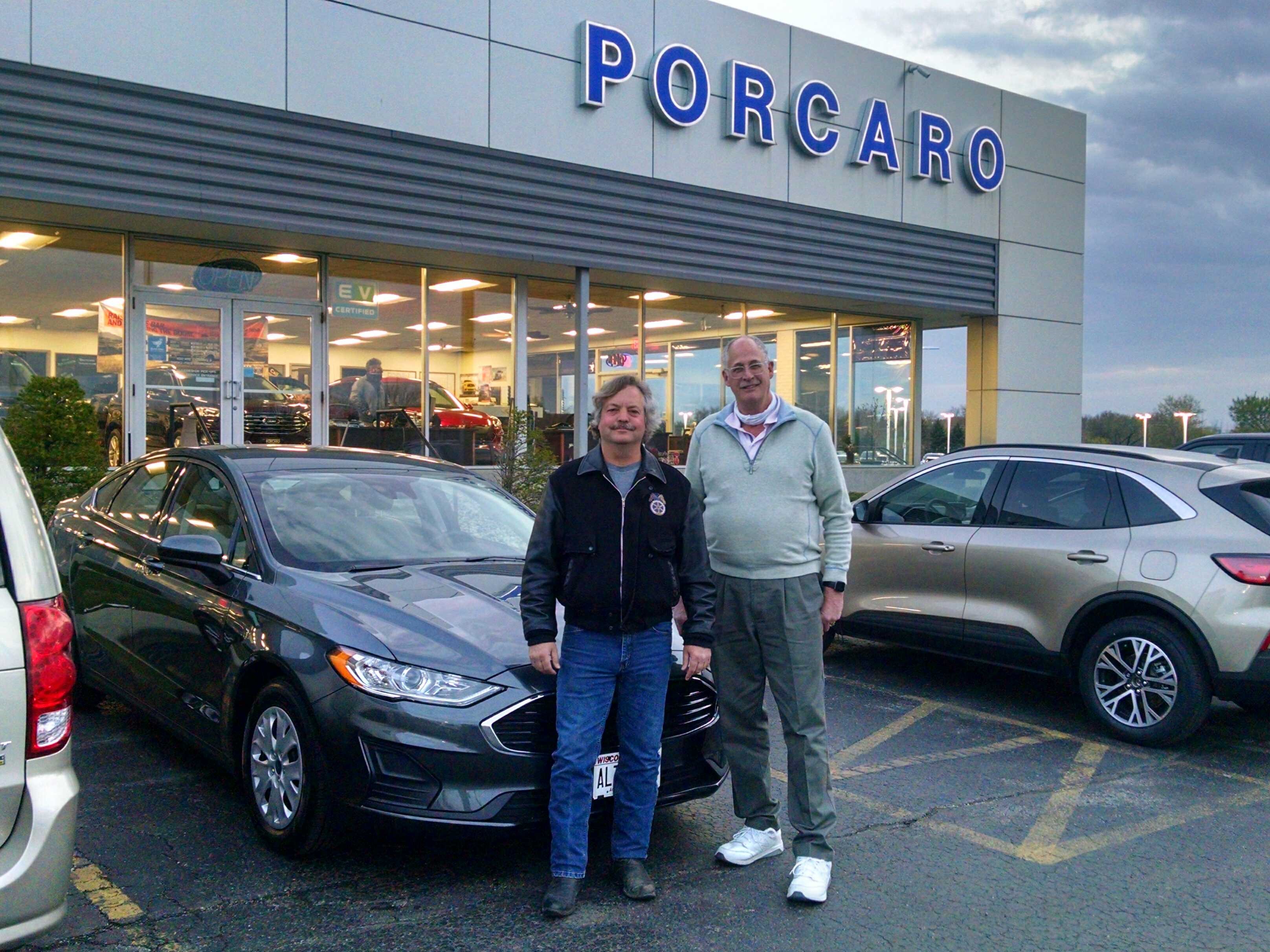 Captain Jason Witte of Salem Lakes Fire & Rescue has been honored by the Wisconsin Firefighters Association as their Firefighter of the Year. LU 200 Business Agent Jared Wolski presented Captain Witte with a congralutary plaque for his accomplishments from Teamsters Local 200.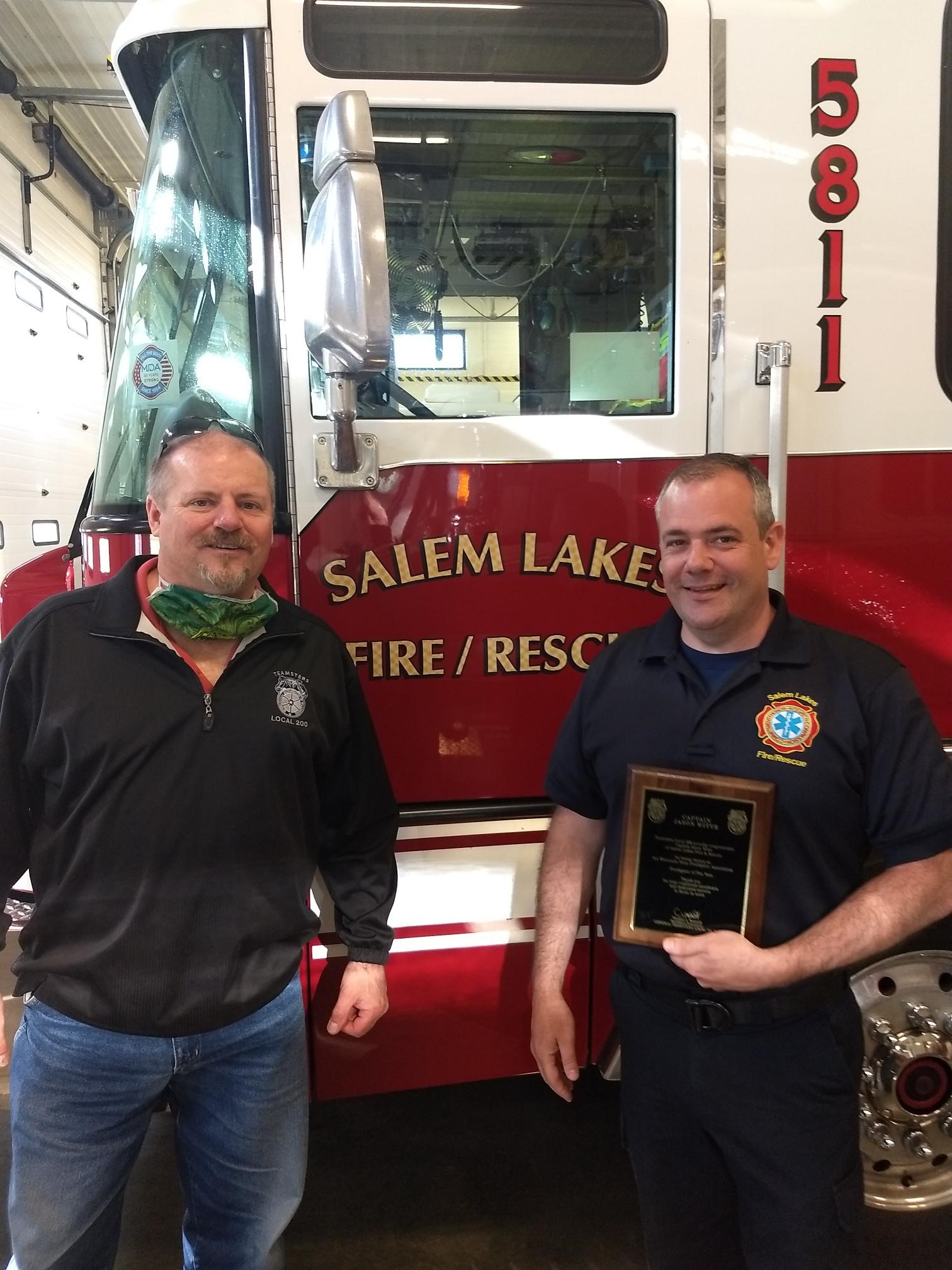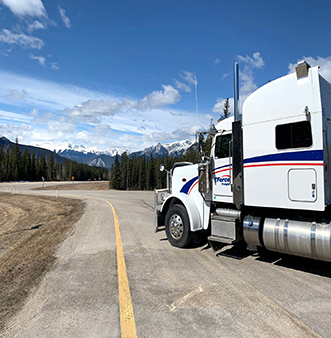 This guide provides an overview of how to enroll in the TForce Freight 401(k) Savings Plan (the Plan) and start saving for your future. Please visit TForceFreight401k.voya.com for additional details on the Plan's features and investment options, including fund fact sheets and fee information.
CLICK BELOW TO GO TO
Teamster Local 200 Retiree Greg Kender received his vaccination this morning by our healthcare partner Wisconsin Health Fund. Local 200 has opened up the Union Hall for WHF to utilize the area to administer the vaccinations during the month of April. If you need further information, please call WHF at 414-771-5600.
Today, March 29, 2021 is recognized as National Vietnam Veterans Day. Local 200 proudly honors all that have served our Country, especially our Brothers and Sisters that served during the Vietnam War.
Teamsters Local 200 has just recently provided a donation to Veterans Outreach of Wisconsin located at the former Teamsters Local 43 location in Racine. This Organization assists Veterans in many different means, and we encourage our Brothers and Sisters to donate to this group in any fashion you can. Please visit https://vetsoutreachwi.us/ for more information.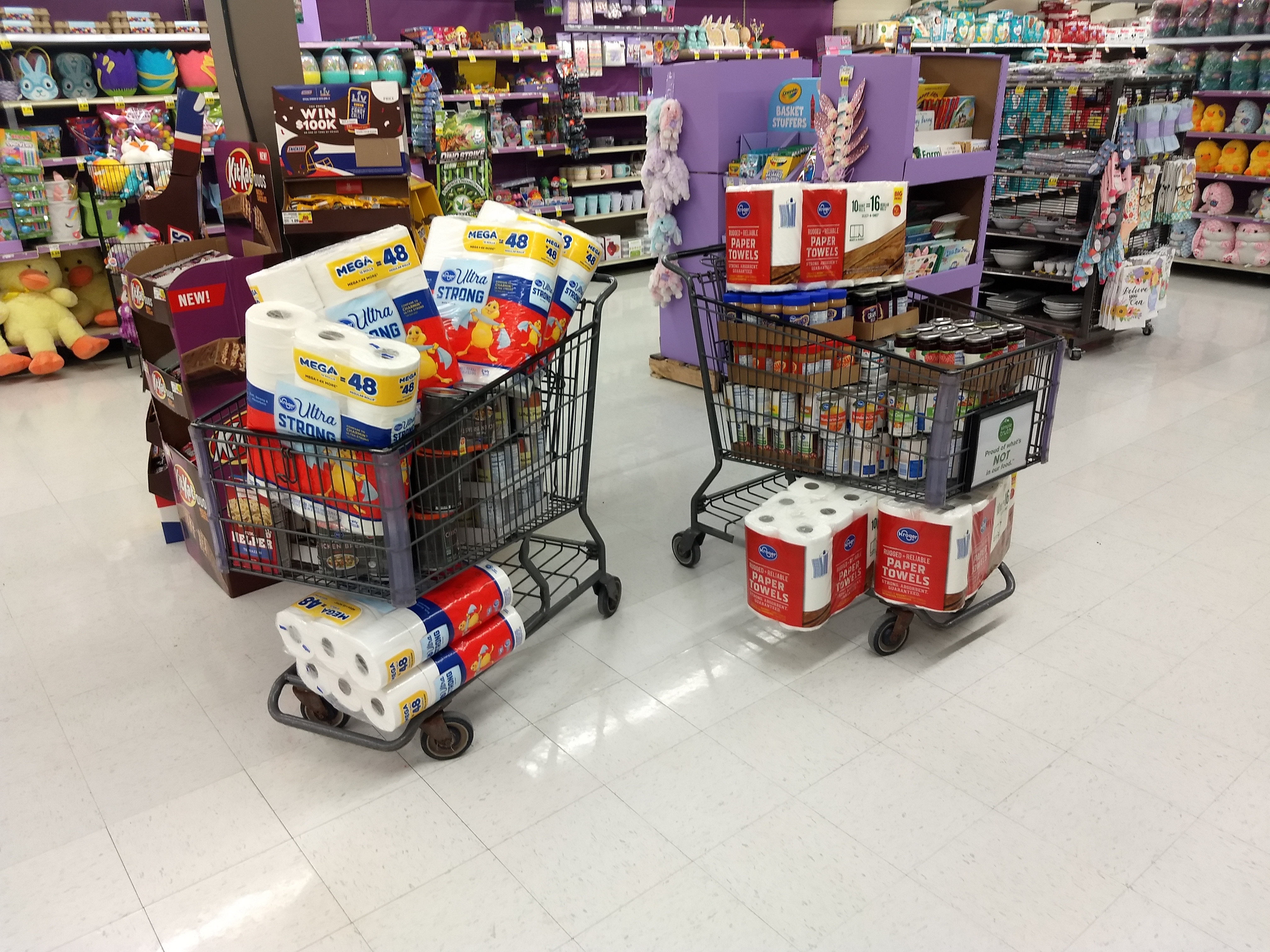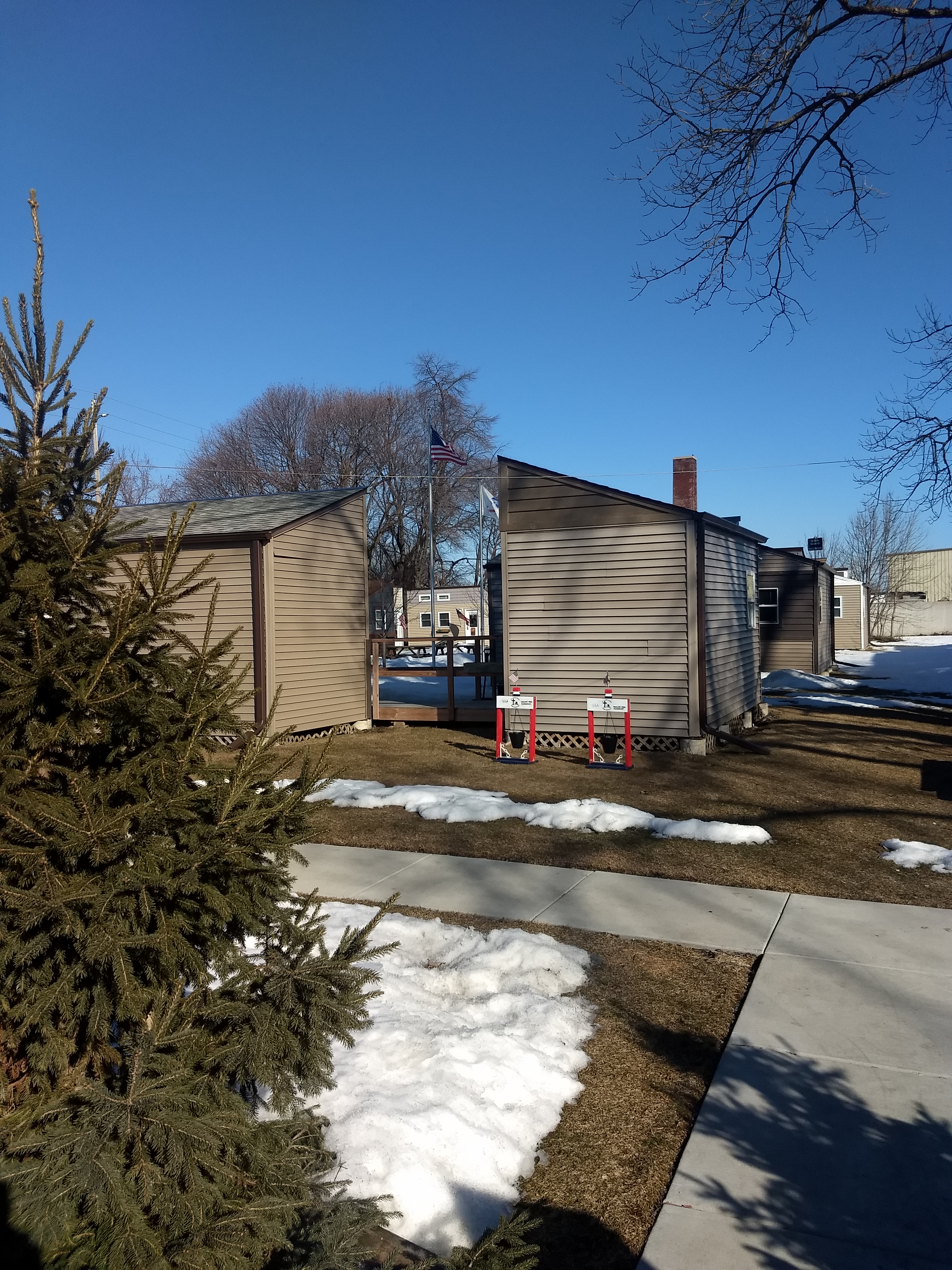 On March 27, 2021 General Teamsters Local Union No.200 presented Bob Amsden, Bernie Anderson and Kenny Stribling Recognition Awards for their activism and advocacy in the Multiemployer Pension Crisis solution. These three gentlemen earned their Teamster values in the Freight Division for decades and during the last 6 years entered an arena far from their comfort zone. These Teamsters took the firm grip they had on the steering wheel of their Freight Tractor and applied that same dedication and focus in their Retirement years to fight for and preserve the earned Pensions for people they may never meet or know. Local 200 is grateful to have these three Retirees as part of our Teamster Family. Simply put..........Thank you.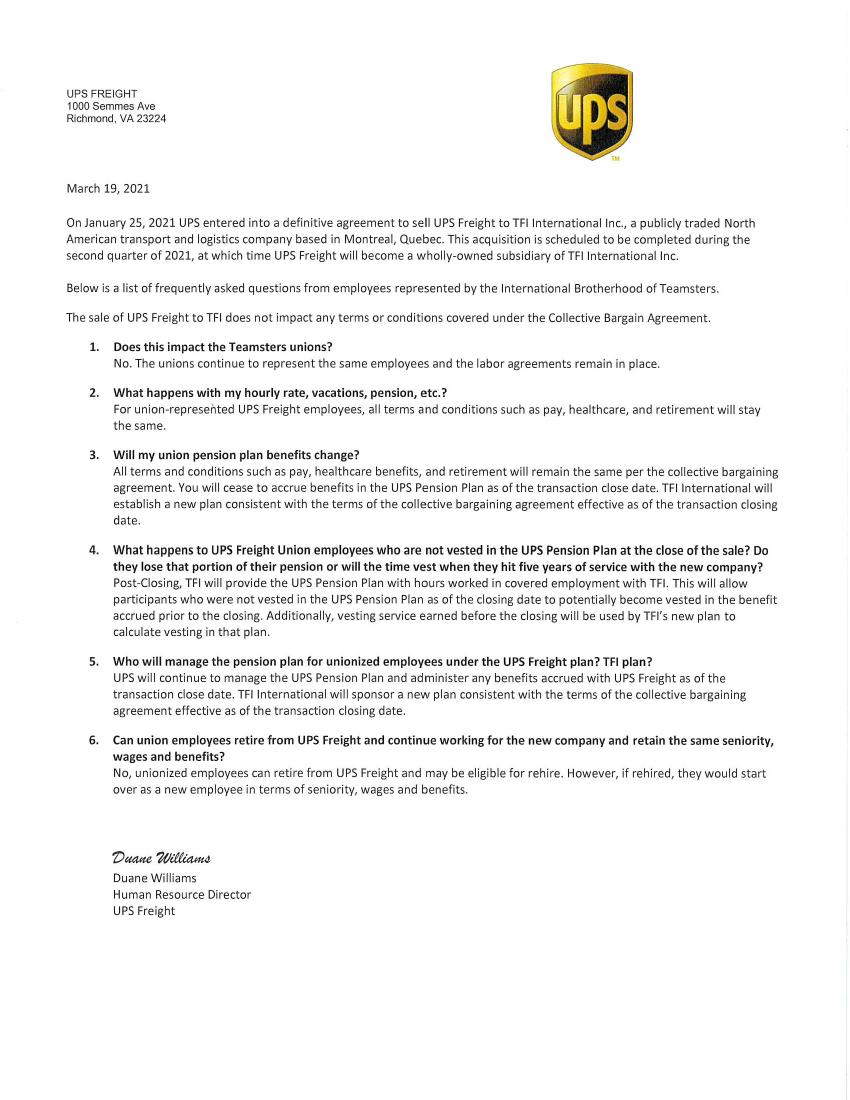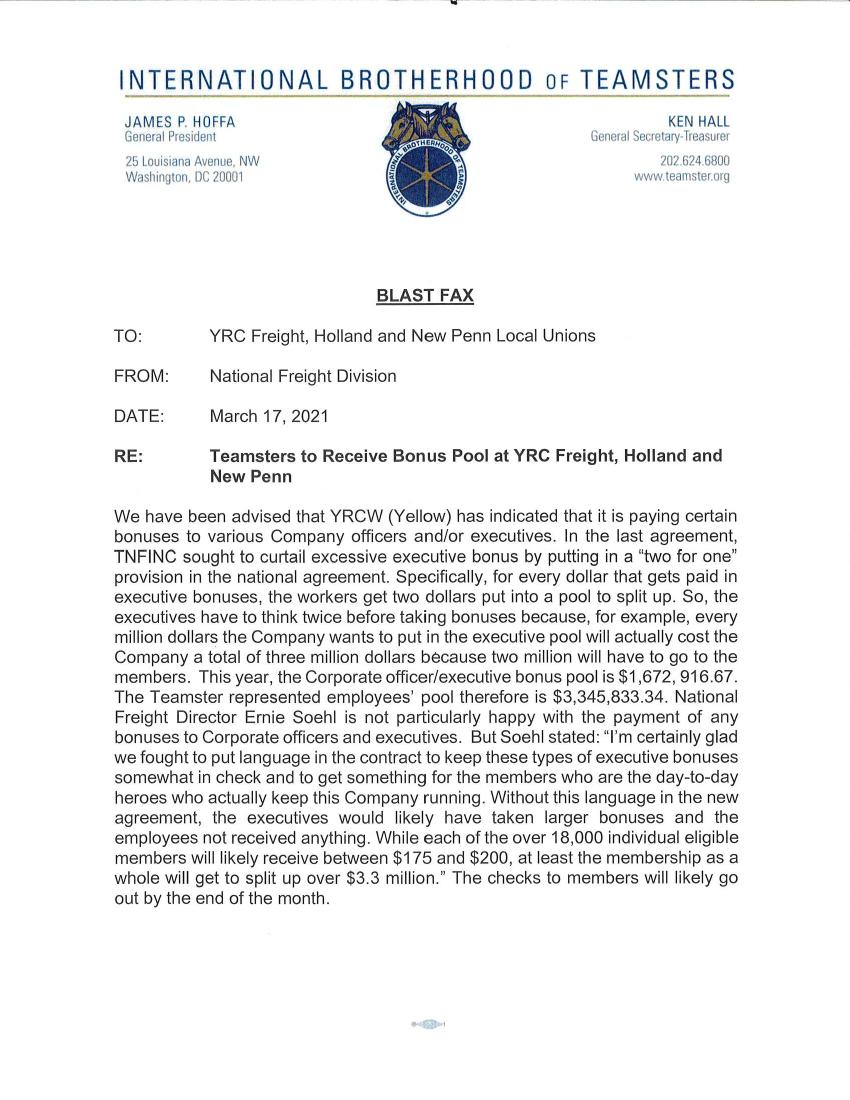 During the Tuesday, March 9, 2021 LU200 General Meeting, Gail Stelmaszewski from the Wisconsin Health Fund was presented an Achievement Award by our Membership. As the Member Services Director, Gail has assisted our Members and their Families from outlining the WHF Benefits, how to utilize the benefits and the Clinic to assist those in their time of immediate need.
Presenting the Award to Gail is LU200 Vice-President Jeff Flayter (left) and to the right of Gail is LU 200 Secretary-Treasurer Tom Bennett.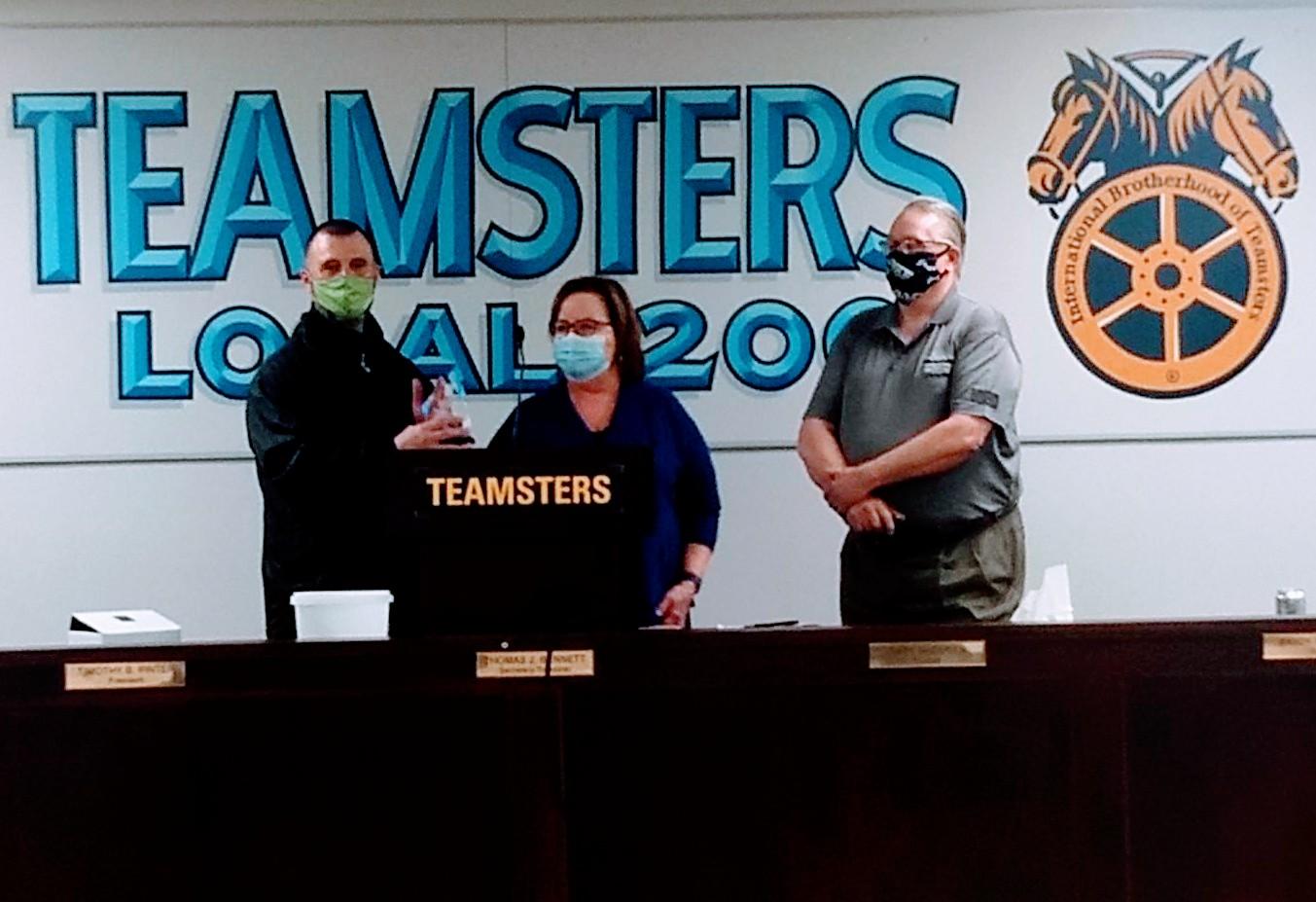 On Tuesday, March 9, 2021, during our General Meeting, Alex Lasry addressed the Teamster Membership. Alex discussed his announced political candidacy to represent Wisconsinites in the U.S. Senate, replacing Ron Johnson.
Alex spent a portion of his presentation introducing himself and what his primary goals are for Wisconsinites and the communities they live. The floor was opened to questions towards Alex from the Membership and he answered each question or concern with straightforward dialogue based on the facts, not opinions.
Please take a moment to learn about Alex Lasry's campaign on Facebook at Lasry for Wisconsin.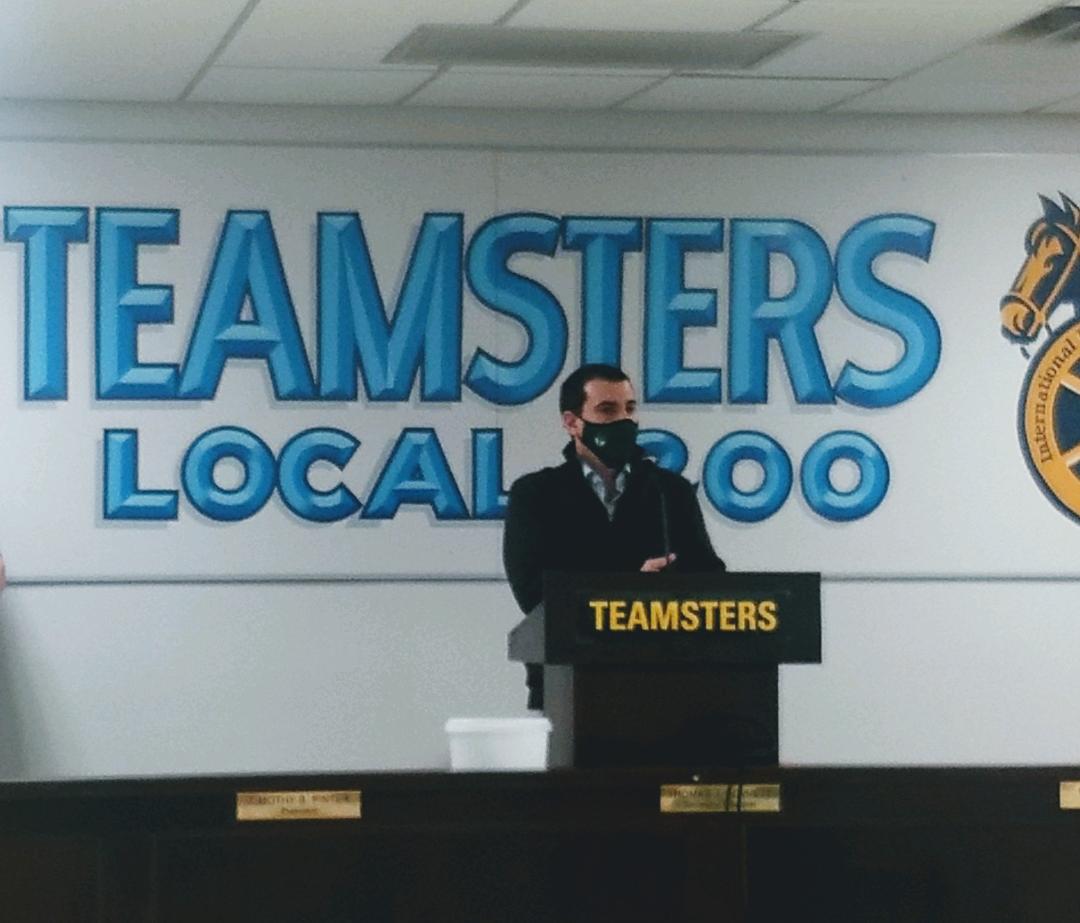 CHECK OUT THE NEW
FACEBOOK PAGE FOR LOCAL 200
LOOK FOR:

TEAMSTERS "GENERAL" LOCAL 200
https://teamster.org/build-back-stronger/
The shipment of hoodies, black or grey in color, just arrived and will be available for sale on Monday, October 12, 2020 at 8 am. The sizes range from Large to 4XL. The price for any size hoodie is $40.00 and only are available for pickup at the Local Union Hall.
Available at the Local 200 Union Hall are Local 200 Neck Gaiters for $8.00 each. Understanding that we should continue to maintain physical/social distancing and take all necessary precautionary measures we can, these Neck Gaiters can be part of the overall effort that each individual takes during this Pandemic
.
IMPORTANT UPDATES
SOLDON LAW FIRM, LLC.
ATTORNEYS AT LAW
Presents
Right To Work
Discussion
---
| | |
| --- | --- |
| What's New at Teamsters 200 | |
MAKE SURE WE HAVE YOUR
CURRENT E-MAIL ADDRESS
Make sure that you do not get missed when the Local sends important information to it's members and retirees.
Keep your information updated with the Local. If you have moved or changed addresses within the past 6 months, please contact the Local to request that your contact information be brought up-to-date.
You can message the office staff through the Local 200 website (go to the "Contact Us" page listed above), Facebook or call at 414-771-6363.
This request is for all members active and retired.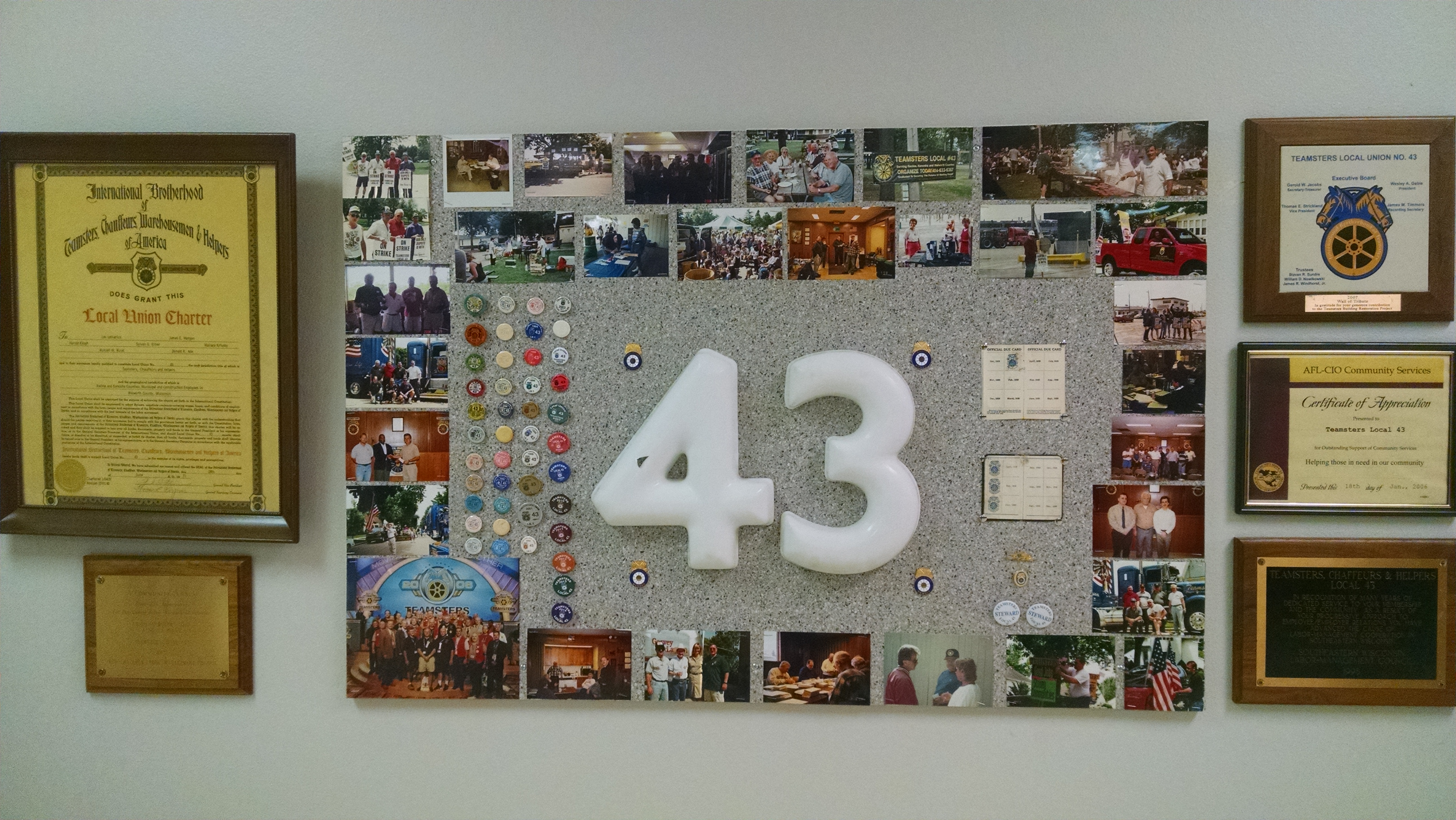 Teamsters Local 43 Remembered Post Merger
Dedicated to these members formerly from Local 43 is a shrine memorializing their Local in their Union hall in the Milwaukee location.
"Where we came from and how we got here helps move us forward," said Teamsters Local 200 Secretary Treasurer Tom Millonzi.
"We put together this shrine so when our new members from Racine and Kenosha come to their Union hall they will see and know that we remember. Remembering how we got here strengthens our solidarity," added Millonzi.