ORGANIZING TRAINING CLASS AT LOCAL 200
ATTENTION TEAMSTERS LOCAL 200 MEMBERS
Organizing Training Class at Local 200
Your Local Union will be holding a training session on "Organizing the Unorganized" for any and all members interested in getting involved in growing their Local Union
This class will go through the basics of an organizing campaign along with legal views on issues that come up during an organizing effort
The details of the event are as follows:
PLACE: Teamsters Local 200
6200 West Bluemound Road Milwaukee
DATE: Saturday June 28, 2014
TIME: 8 a.m. til 10 a.m.
This class will last a total of two hours and two hours only!
Please call your Local Union at 414-771-6363 to register or

"click here"

to register on-line.
All members participating will receive a T-shirt for attending the event. When you call your Local to register for this event please indicate your T-shirt size preference.
The DEADLINE for registration is Friday May 23rd
Your Local Union Executive Board and Staff look forward to seeing all who attend!
TEAMSTERS LOCAL 200 SCHOLARSHIP GOLF OUTING 2014
| | |
| --- | --- |
| What's New at Teamsters 200 | |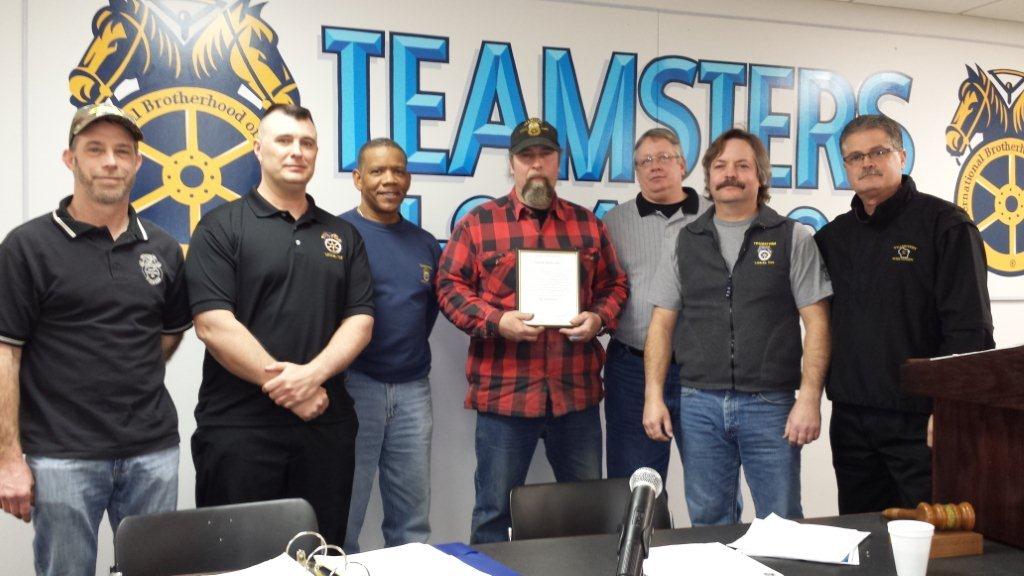 Long tenured Local 200 Steward Mark Mehling attended his final Teamsters Local 200 General Membership meeting recently where the members in attendance applauded him and thanked him for his many years of service.
Mark is retiring from USF Holland.
"I am passing the torch to the younger guys to carry on the task of Teamsters representing the members for a fair and safe work place" Stated Mark.
Mark is pictured above with Teamsters Local 200 Executive Board members (left to right) Trustee Keith Ellenbecker, Recording Secretary Jeff Flayter, Trustee Danny Wright,(Mark Mehling), President Tom Bennett, Trustee Jim Hilgenberg and Secretary Treasurer Tom Millonzi.
Mark has already attended and is active in the Local 200, 344 Retiree Club events.
All Local 200 Teamsters wish Mark a long and healthy retirement.
Local 200 Secretary Treasurer Tom Millonzi and President Tom Bennett recently visited the ABF truck terminal to say good bye to two long time active retiring Teamsters Bernie Anderson and Paul Host. Both Bernie and Paul are retiring May 31st, 2014.
"Bernie may be best known for his fund raising activities for Freight members, and Paul for his radio announcer time with MSOE where he touted Unions and the Teamsters" said Secretary Treasurer Millonzi. "
From all Local 200 Teamsters have a long and happy retirement!
TEAMSTERS LOCAL 200 PRESIDENT  TOM BENNETT APPOINTED TO WISCONSIN STATE TEAMSTERS JOINT COUNCIL 39 EXECUTIVE BOARD Tom Bennett to take Trustee Role for State Teamsters May 20, 2013 Teamsters Local 200 President Tom Bennett was appointed to serve as Trustee on the Wisconsin State Teamsters Joint Council 39 Executive Board. Read More...
A Snapshot of 2013 at Local 200 The past year, the Local Union has seen membership growth on the rise, slowly and cautiously, but again in the right direction.  Let us look at some of our core Industries within Local 200. Read More...