LATEST NEWS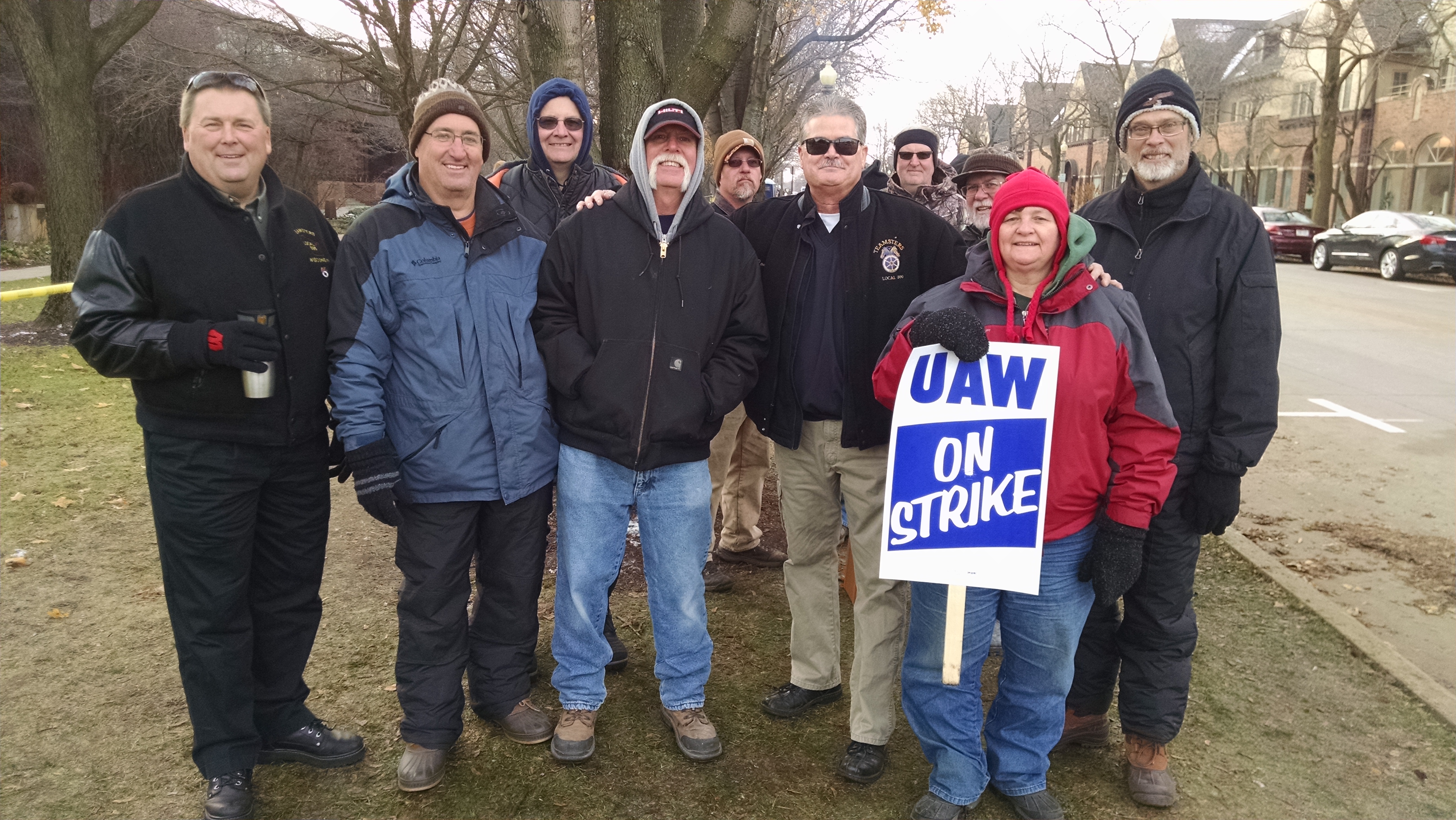 L200 Secretary Treasurer Tom Millonzi
at the L833 UAW Kohler picket line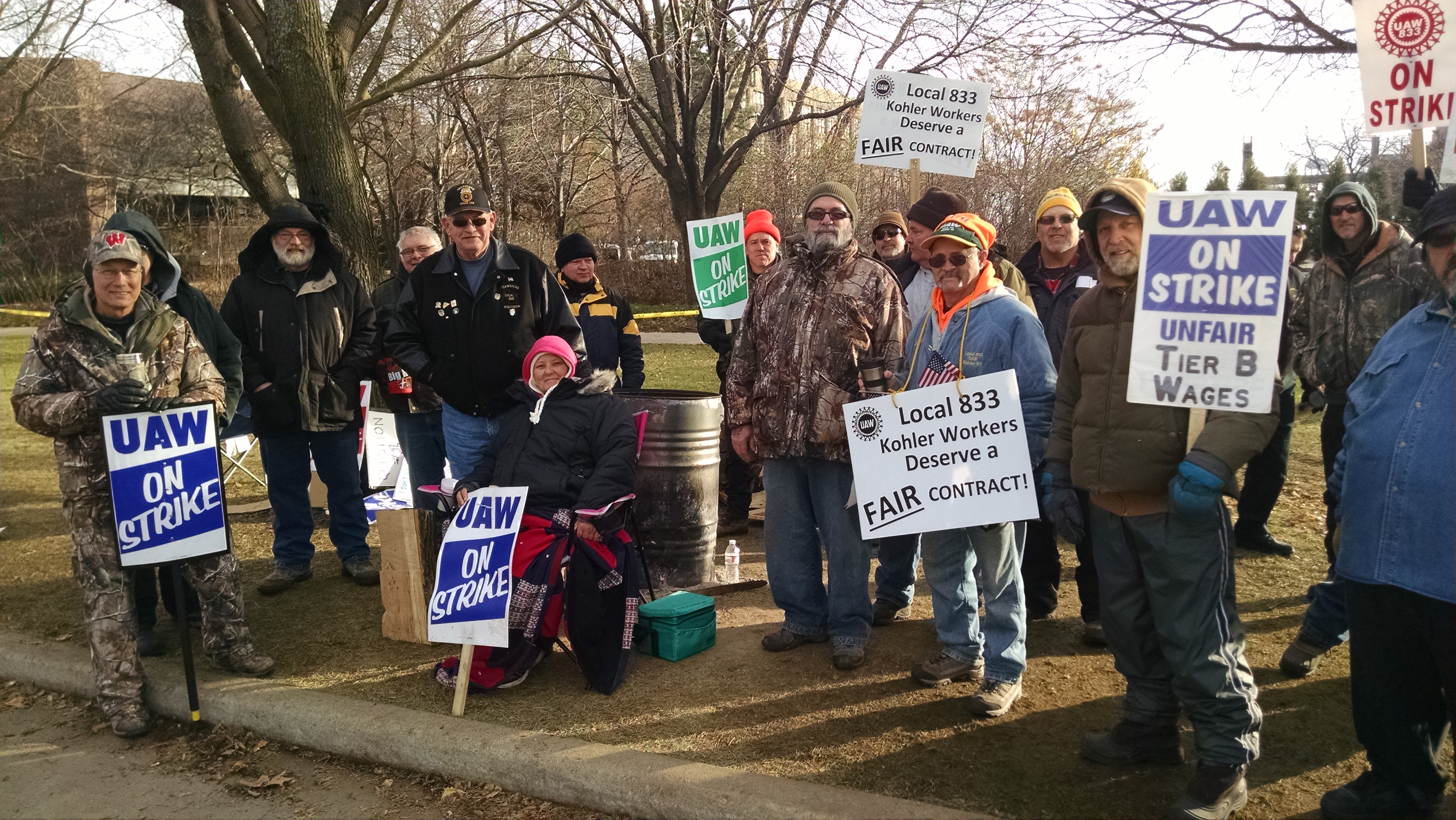 JC39 President Wayne Schultz
at the L833 UAW Kohler strike line
Judge: Con-way Violated Rights of Workers in Los Angeles
Con-way Freight, Inc. violated the rights of workers who were trying to form their union with the Teamsters and must re-hire two workers it unlawfully fired during the organizing campaign, among other remedies, an administrative law judge with the National Labor Relations Board (NLRB) has ruled.
"By instructing employees not to wear union insignia, threatening employees for supporting the Union, filing criminal charges against an employee, suspending employees, and terminating employees because they supported the Union, the Respondent has engaged in unfair labor practices…," Administrative Judge Eleanor Laws wrote in her decision.
The workers at Con-way's Los Angeles terminal were trying to join Local 63. The company must cease its illegal activities, reinstate the two fired workers and pay them back wages and benefits, and take other steps.
WISCONSIN COMMITTEE TO PROTECT PENSIONS
Attention Local 200 Teamsters,
With the letter recently received to all Central States Pension Fund participants, and the pension changes looming, there are advocacy groups springing up all over the country in hopes of stemming the changes proposed.
These groups include some based right here in Wisconsin.
The Wisconsin Committee to Protect Pensions was established by two retired L200 members, Bob Amsden and Bernie Anderson, and both are working tirelessly to promote the message and enlighten anyone willing to listen to the devastating effects these changes may bring to all CSPF participants. The ultimate change they are looking to gain is funding to the Pension Benefit Guarantee Corporation (PBGC) to keep our pensions whole.
This group of retirees and active members, and their goal of funding the PBGC are in the best interest of all Central States Participants whether living in Wisconsin or elsewhere.
Please consider helping these dedicated retirees and members with a monetary donation made out to the name and address below.
Wisconsin Committee to Protect Pensions
Or
Pension Rights Center
PO Box 361
Hales Corners, WI 53130-9998
In Solidarity,
Thomas L. Millonzi
Secretary Treasurer
Teamsters Local
Union No. 200
Right now some retirees across the country are facing enormous cuts to the benefits they earned through years of loyalty and service to their employers. Congress caused this problem last December by rolling back a decades old provision preventing cuts to promised retiree benefits. To make matters even worse, Congress allows retirees to vote on the cuts but any ballot that goes unreturned is counted as in favor of the cuts, and even if the beneficiaries vote against the cuts, the Treasury still has the right to require cuts to pension benefits.
Legislation sponsored by Senator Rob Portman and Representatives David Joyce and Tim Ryan, the Pension Accountability Act (S. 2147/H.R. 4029), will give plan participants a meaningful voice when plans are considering making cuts. The legislation requires a majority, binding vote from plan participants before any cuts may be made and only returned ballots will be counted in the vote total. Take Action Now!
In addition to the Pension Accountability Act, the Teamsters Union continues to support S. 1631/ H.R. 2844, the Keep Our Pension Promises Act (KOPPA). KOPPA would protect workers and retirees from cuts to their earned retirement benefits. The legislation would restore anti-cutback rules so that retirees in financially troubled multi-employer pension plans would be protected from having their earned benefits cut.
We want to ensure that our nation's retirees will have a voice when it comes to cuts in benefits that were earned over a lifetime of service. We urge you to
email your Senators and Representative to ask them to sign onto S. 2147/ H.R. 4029, the Pension Accountability Act.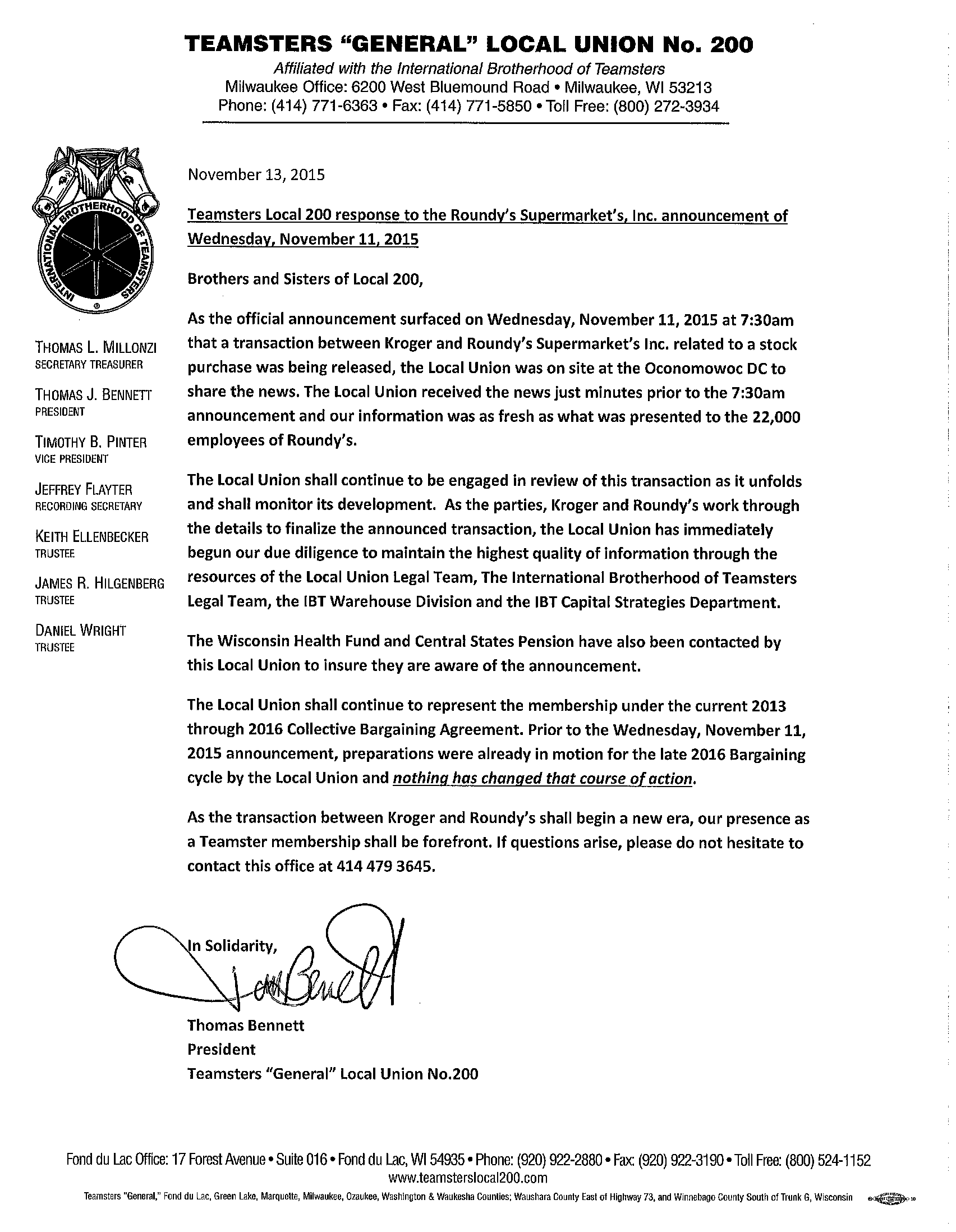 Teamsters Local 200 Officers Go Unopposed
Local Union Executive Board
Wins re-election by acclimation
The Election for the Officers of Teamsters Local Union No. 200 went unopposed at nomination night Tuesday November 10th and will enter their 4th term of office starting January 1st, 2016.
"On behalf of the entire Executive Board of Teamsters Local 200 I would like to thank the members for their vote of confidence and their support.
It is truly an honor to serve the membership of this great local," said Teamsters Local 200 Principal Officer Tom Millonzi.
Teamsters Local 200 is celebrating its 80th year and is affiliated with the International Brotherhood of Teamsters, founded in 1903.
Teamster Local Union Officer elections occur every three years.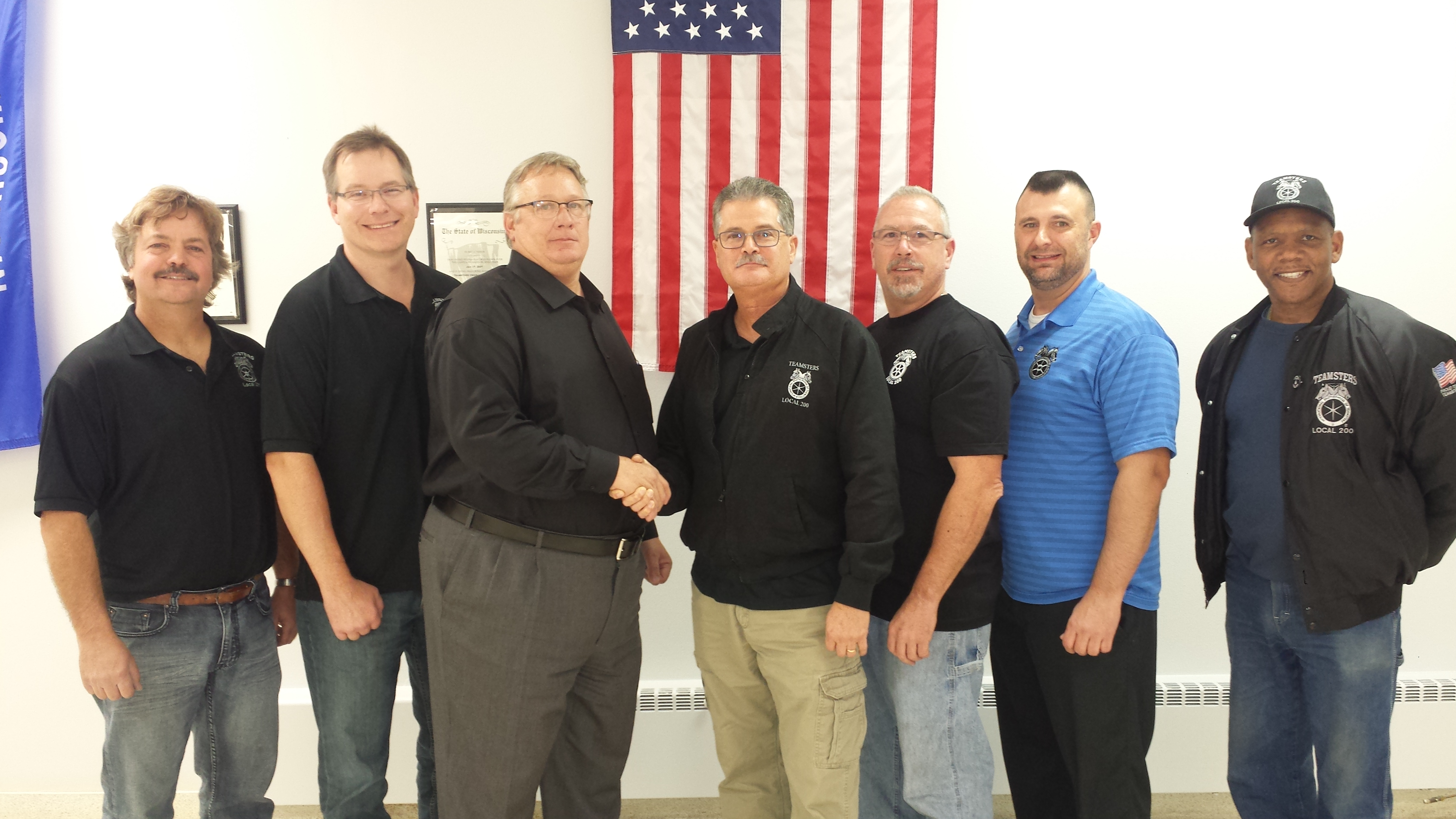 Officers elect left to right
Jim Hilgenberg, Trustee
Jim is a Driver at Transport Cement
Ron Davis, Trustee
Ron is an Industrial Electrician at Nestle
Thomas J. Bennett, President
Thomas L. Millonzi, Secretary Treasurer
Tim Pinter, Vice-President
Tim is a Driver at Brenntag
Jeff Flayter Recording Secretary
Jeff is a Driver at YRC
Dan Wright, Trustee
Dan is a warehouse worker at Roundy's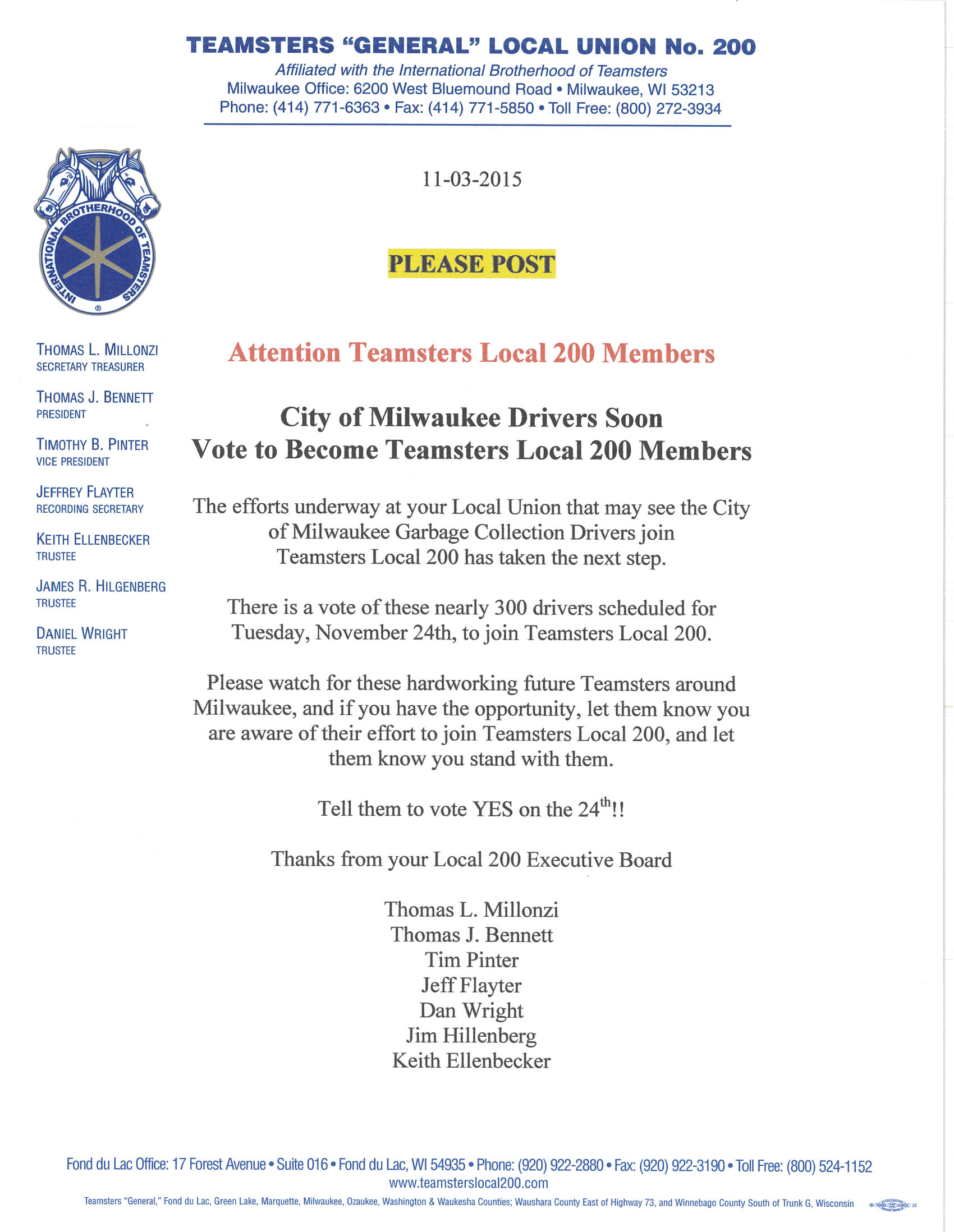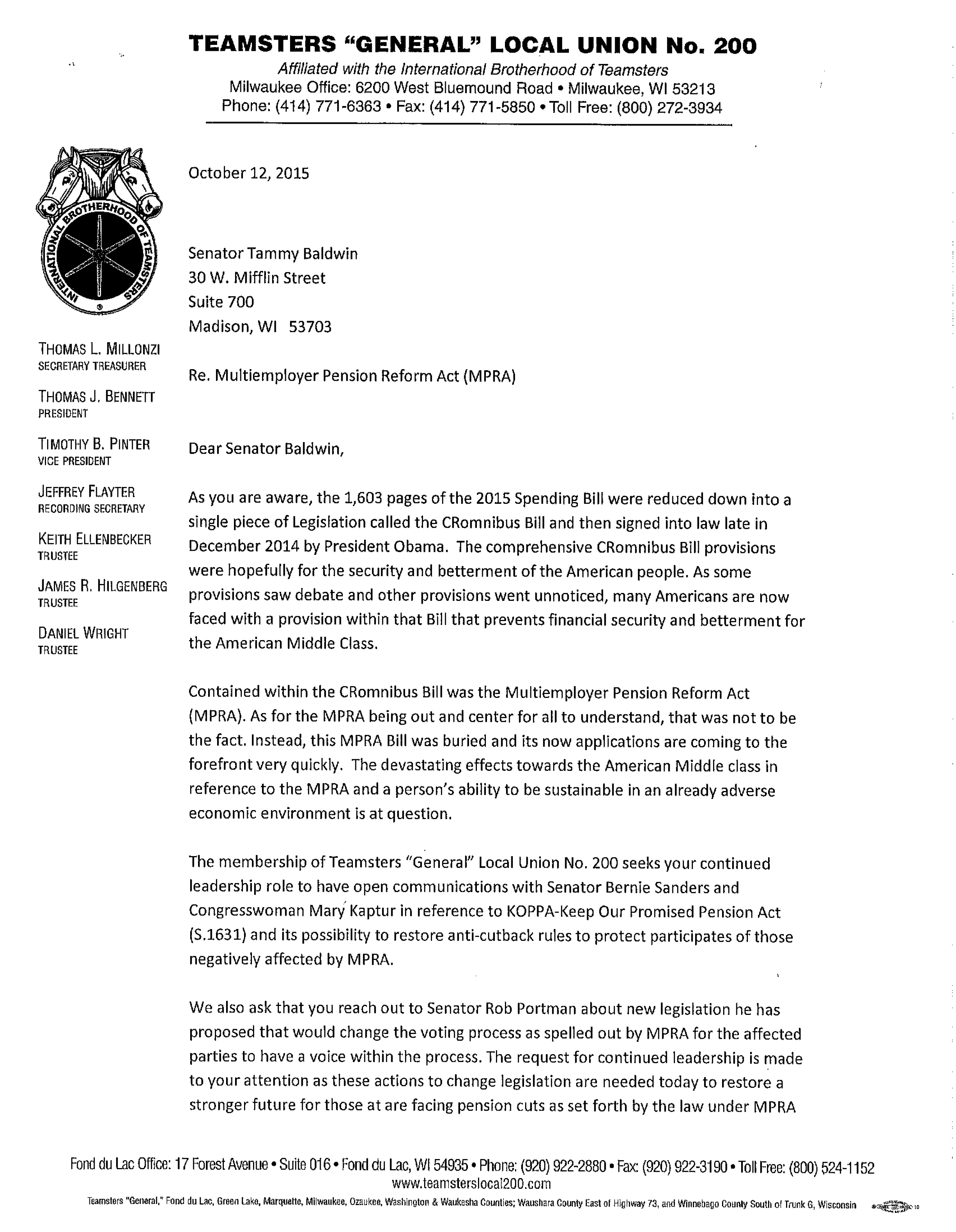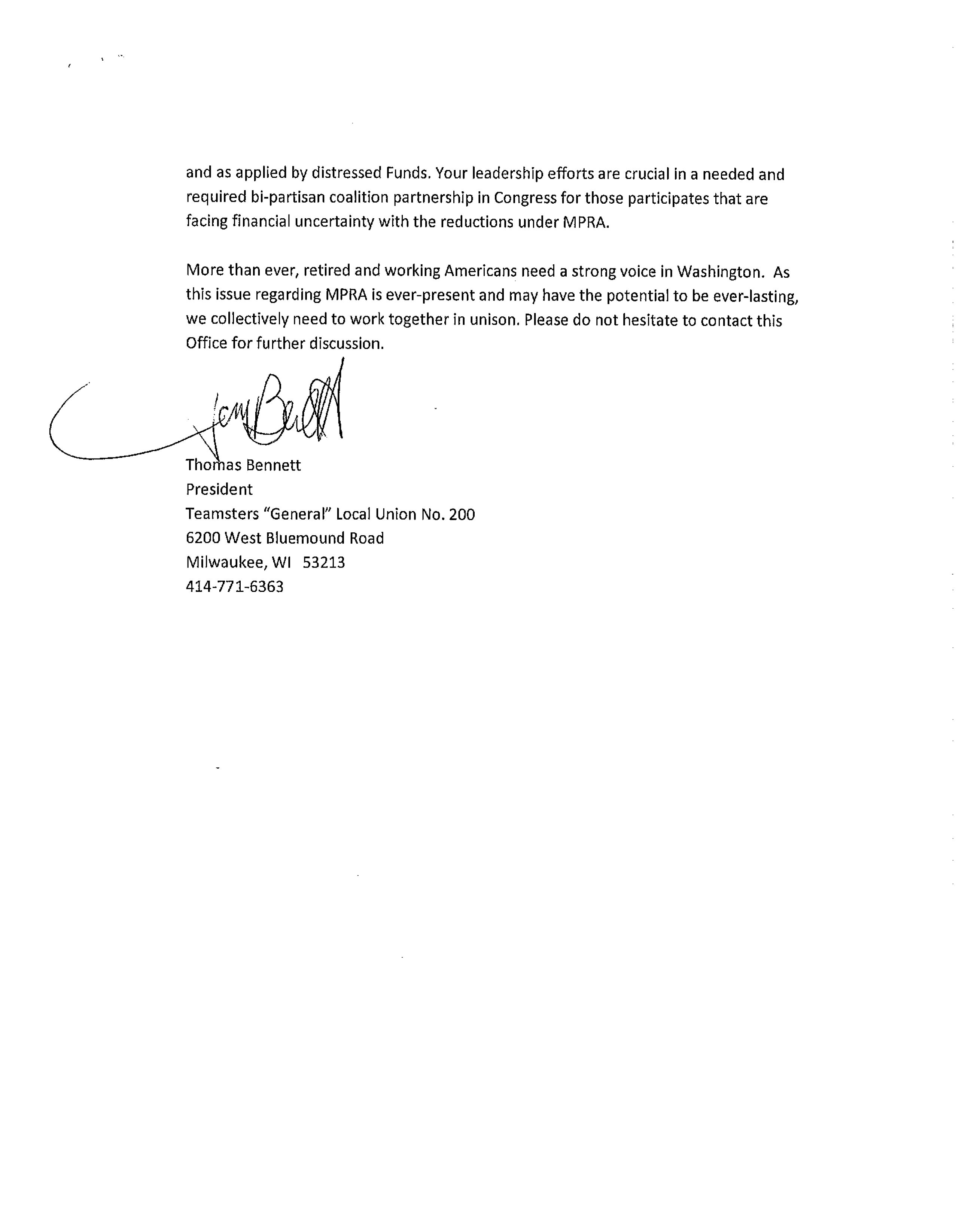 Attention Local 200 Teamsters
Central States Pension Fund Letters Hit the Mailboxes
of active and retired participants alike
As active members and retired members receive their letter from the CSPF the reality of the dire situation our fund is in becomes very real and very personal to us all.
We, as participants, have been receiving notification for years in regards to the issues facing the funding levels and what it could mean and why.
Now we are here. What can I as an active or retired member do?
Each member of the fund, active or retired, should read ALL the information they recently received from the fund. It outlines your very individual scenario in respect to your benefit past and future.
If you have computer access go as well to the fund site for more information at
There are retiree advocacy groups meeting and fighting the daunting task of repealing current law, and then passing legislation to fund the underfunded pension funds like our own. It is no easy task.
You can join this effort by going to
Please take the time to learn about your fund. Understand as best you can why your personal benefit is what it is. And if you have questions or concerns of any kind follow the instructions outlined in your mailing and write a letter and ask the fund. Be as specific as you possibly can.
Please read below two letters
One from General President Hoffa to
The Central States Pension Fund Trustees.
And

one from Eastern IBT VP John Murphy and Central IBT VP John Coli to Central States Executive Director Thomas Nyhan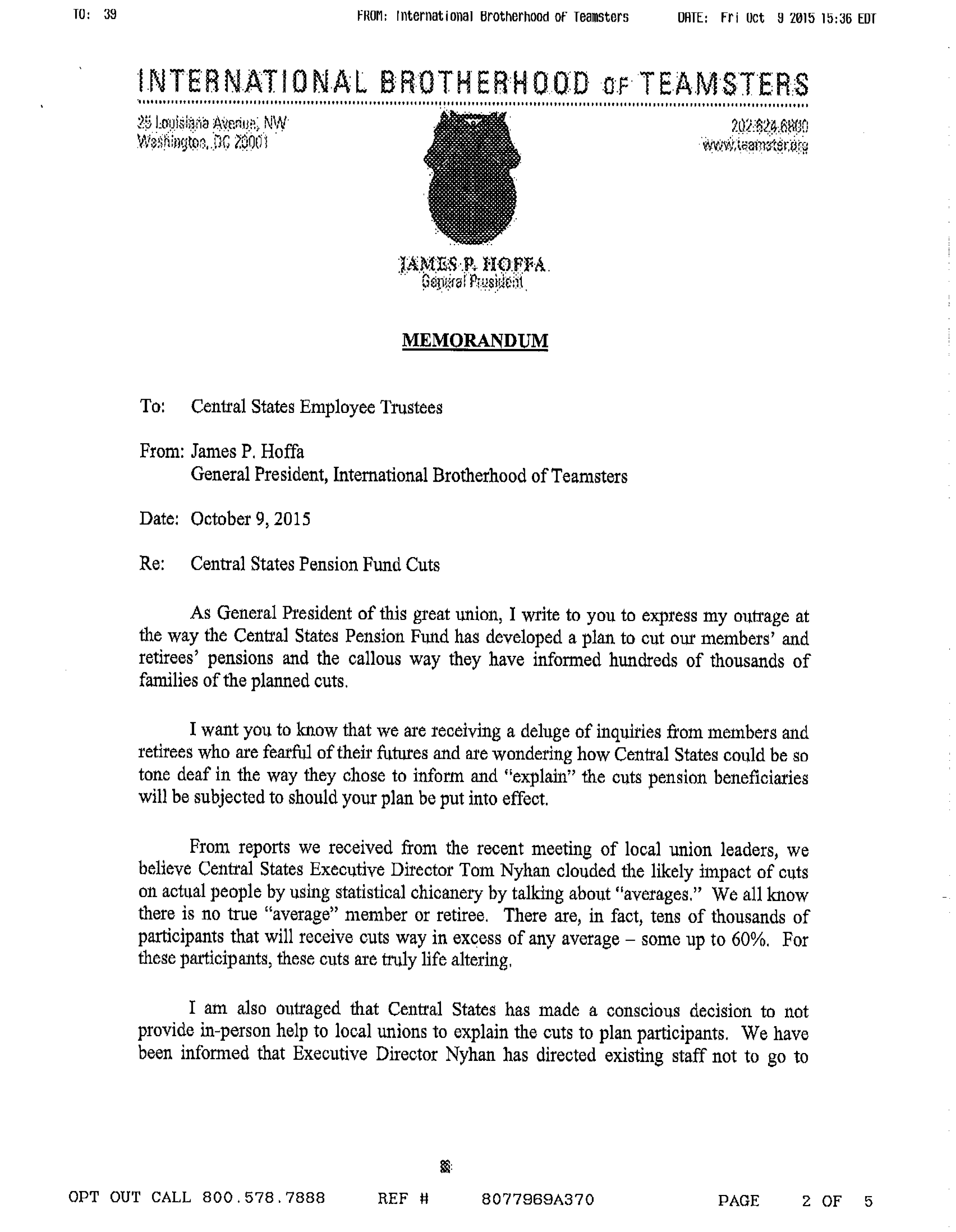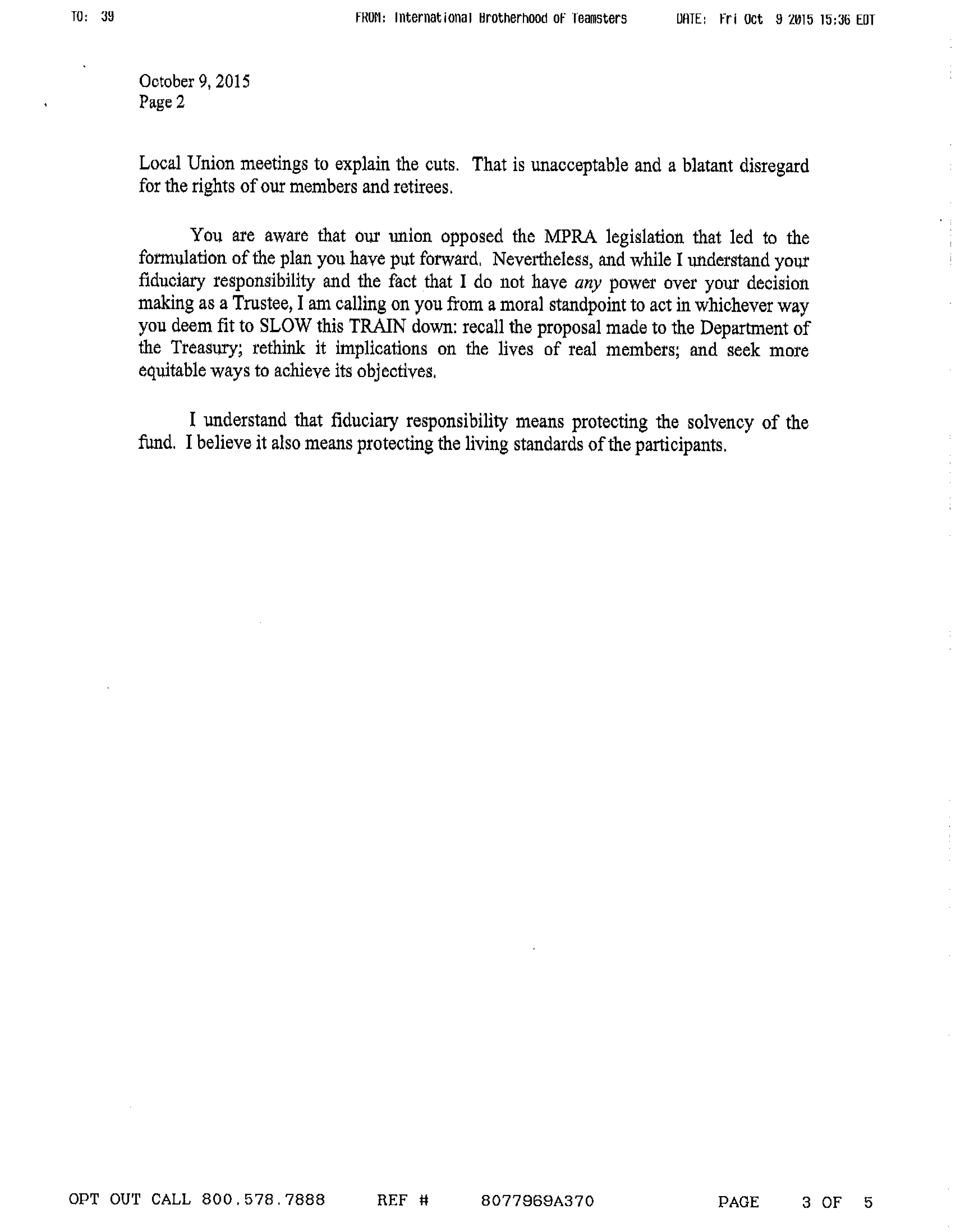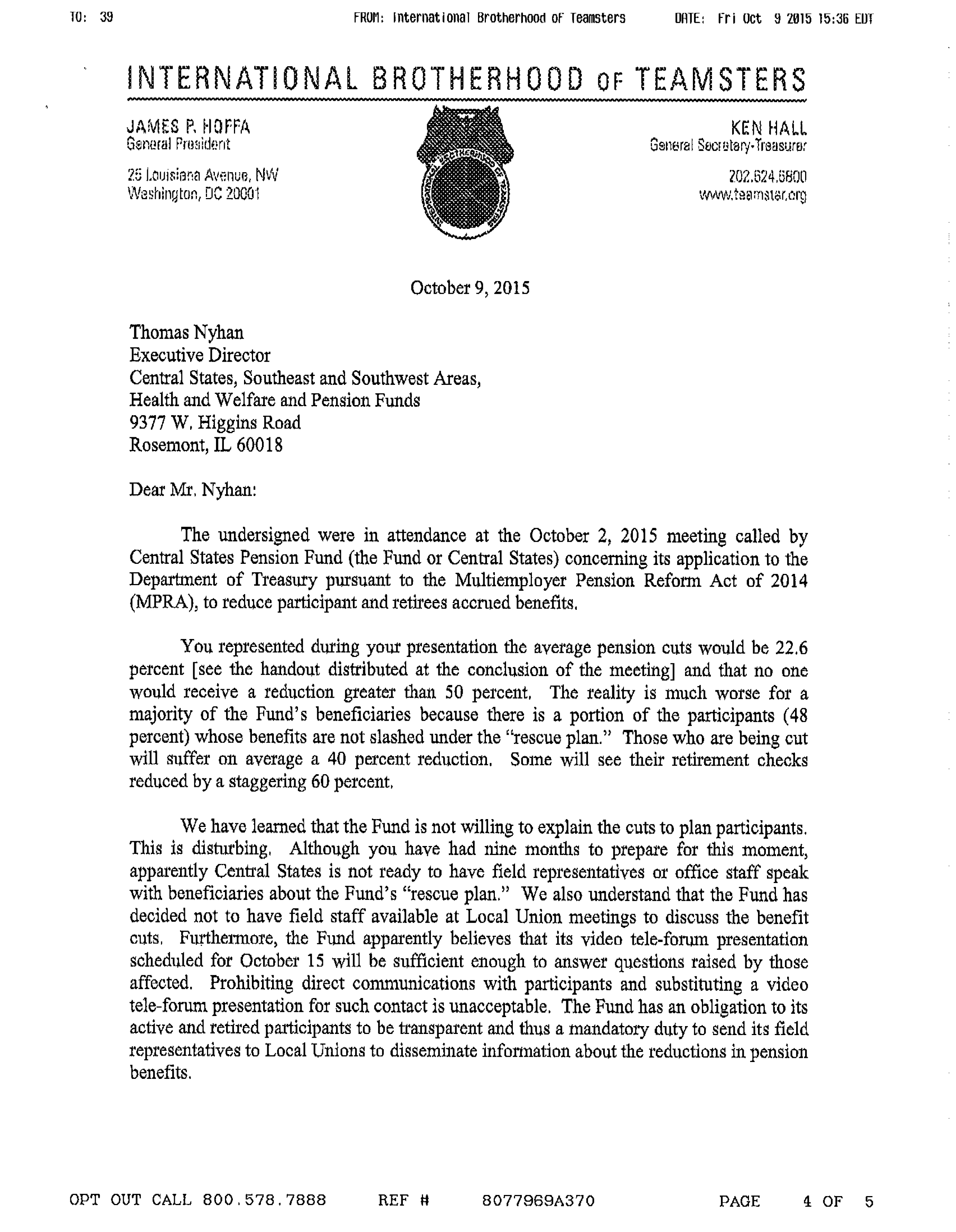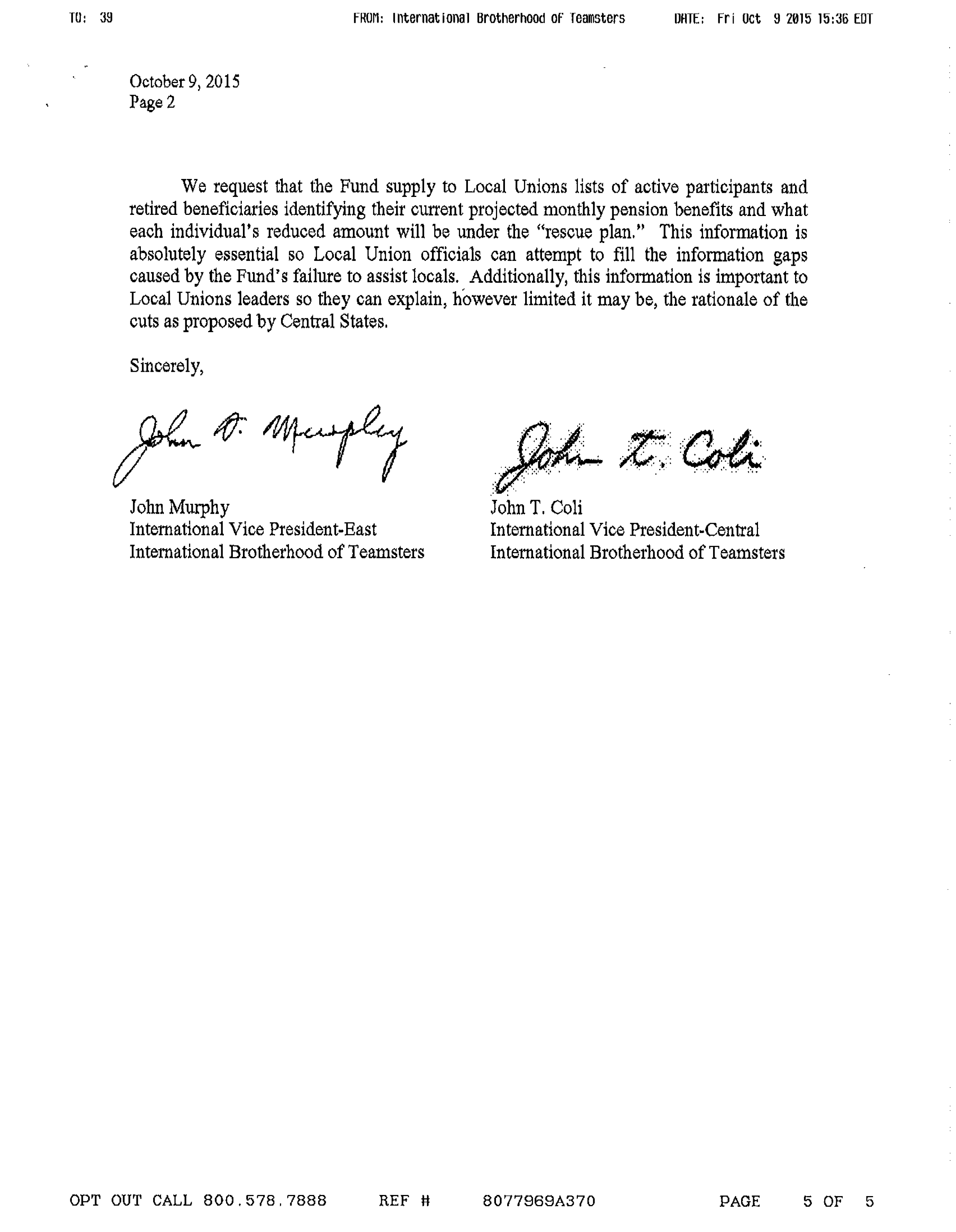 1st ANNUAL TRADES CAREER DAY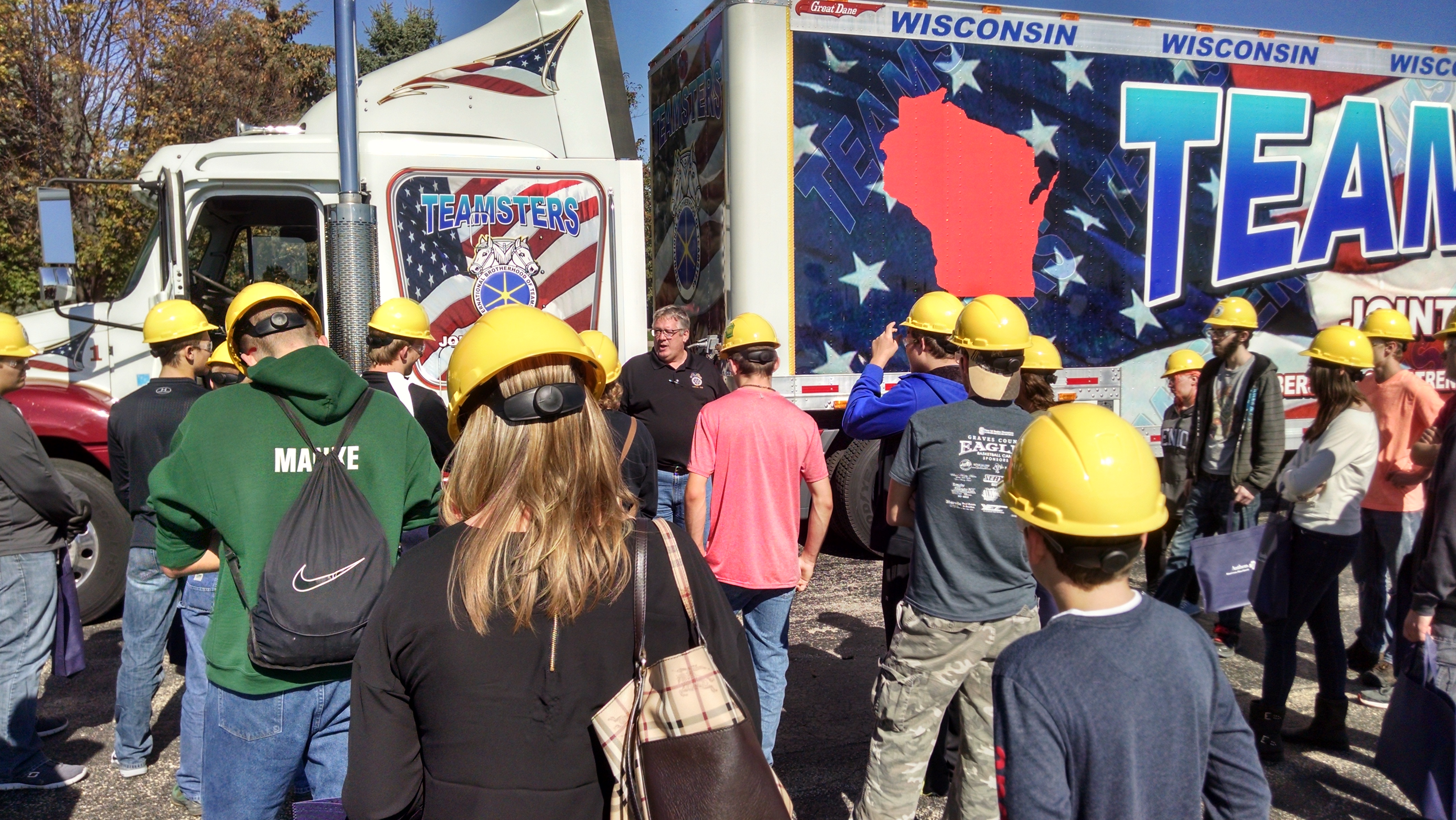 On Wednesday, October 7, 2015, Teamsters Local 200, in collaboration with Teamsters Local 662, joined together with the Labor Management Council Inc. of Northeastern Wisconsin and the Northeast WI Building & Construction Trades Council for their 1st Annual Trades Career Day. The event held at the Winnebago County Exposition Grounds in Oshkosh, Wisconsin brought together many of the trades of Organized Labor to interact with the students of the area's High Schools.
"Educating today's future workforce about opportunities in the Organized Trades, especially the Teamsters, is crucial to forging the next generation of tomorrows workers," stated Local 200 Secretary Treasurer Tom Millonzi. " Today, working together with the LMC and the Trades Council, we are providing hands on experiences to these High School students to understand that there are options to their career path."
This event let these students get first-hand knowledge and exposure to what the Building Trades has to offer. Teamsters Local 200 had representatives in place to talk about the careers within the Teamsters and to talk about the values associated with those careers.
"Business Agent Randy Monroe and I brought the JC39 Tractor Trailer here today so the Students could actually see what a Teamster truck driver does during his or her day. These students at the day long event, from as far north as the Green Bay area and just south of Fond du Lac, were totally engaged today also and that was fully presented by the questions and comments they made," stated Local 200 President Tom Bennett. " We touched hundreds of young minds today and we believe that an everlasting impression was made."
CLICK HERE FOR MORE PICTURES
SPECIAL OLYMPICS WISCONSIN
On Saturday, September 19th, 2015, Teamsters Local 200 joined along with 197 other participates in the 11th Annual World's Largest Truck Convoy to support the Special Olympics Wisconsin. The Wisconsin Teamsters Joint Council 39 Tractor Trailer unit was driven by Business Agent Randy Monroe, with his Co Pilot being Ronnie Buehlman, an Wisconsin Special Olympics athlete. The Convoy, which was conducted in 13 other states and 4 Canadian Provinces, traveled from the city of Richfield, Wisconsin to the EEA Grounds in Oshkosh, Wisconsin where the closing ceremonies were held for all of those who were involved at the Wisconsin event. At this event, Agent Monroe and Ronnie were presented with an award for Best of Show-2nd Place for the Joint Council truck, an honor to the Joint Council that was selected by the Wisconsin Special Olympics athletes themselves.
The Local Union would like to thank everyone that participated in the event and especially our Teamster Brothers and their families from Sadoff Metal and Iron, YRC and Quality Carriers just to mention a few.
"It was an honor to be involved in this event. To have the interactions with the athletes, to work with those within the Transportation Industry and the Law Enforcement Community to help raise the awareness to the Wisconsin Special Olympics is an ongoing effort. We are already looking forward to next year's event," stated Teamsters Local 200 President Tom Bennett.
Please visit the Facebook page of " Worlds Largest Truck Convoy" or "Special Olympics Wisconsin" for more information on their upcoming events.
CLICK HERE FOR MORE PICTURES FROM THIS EVENT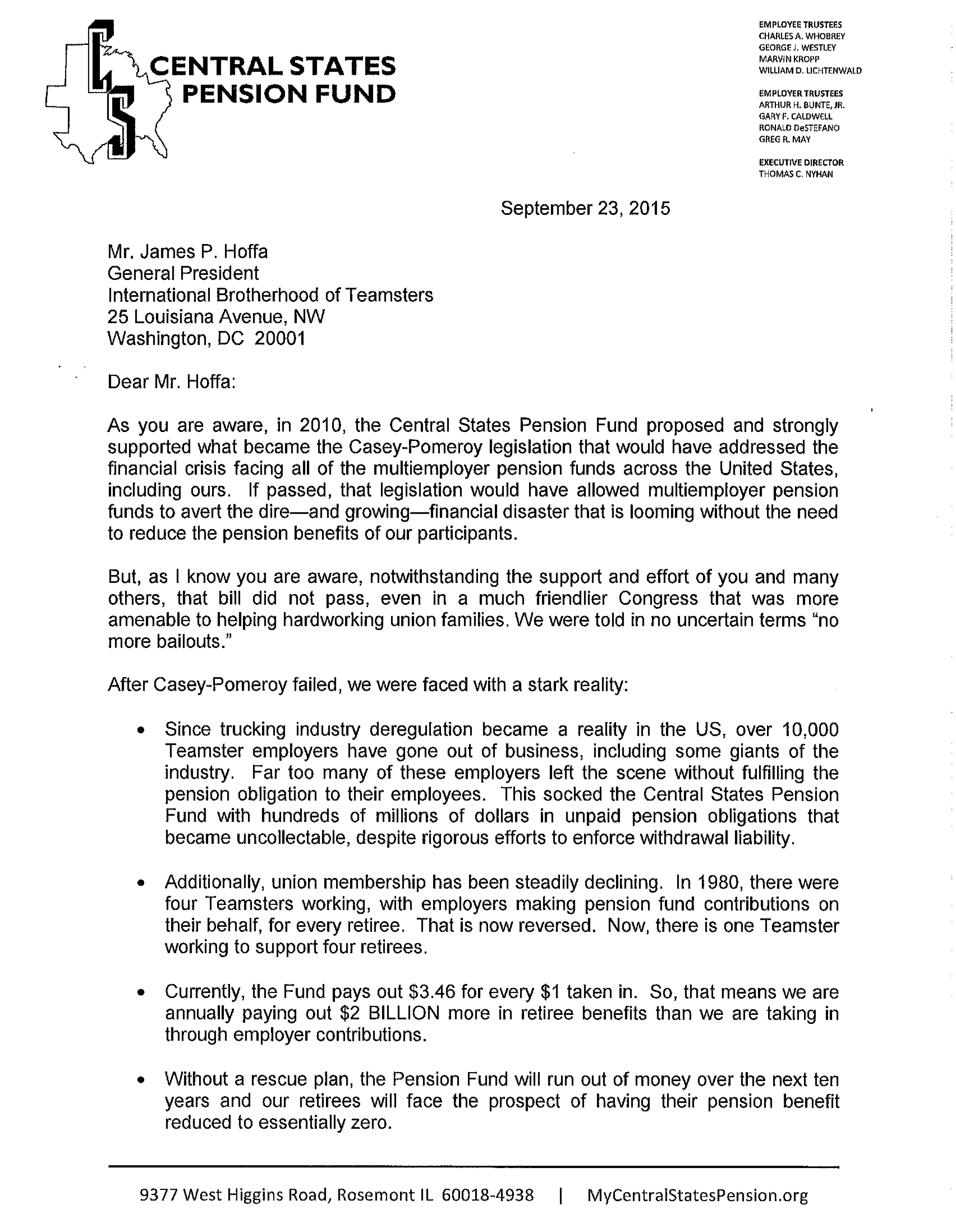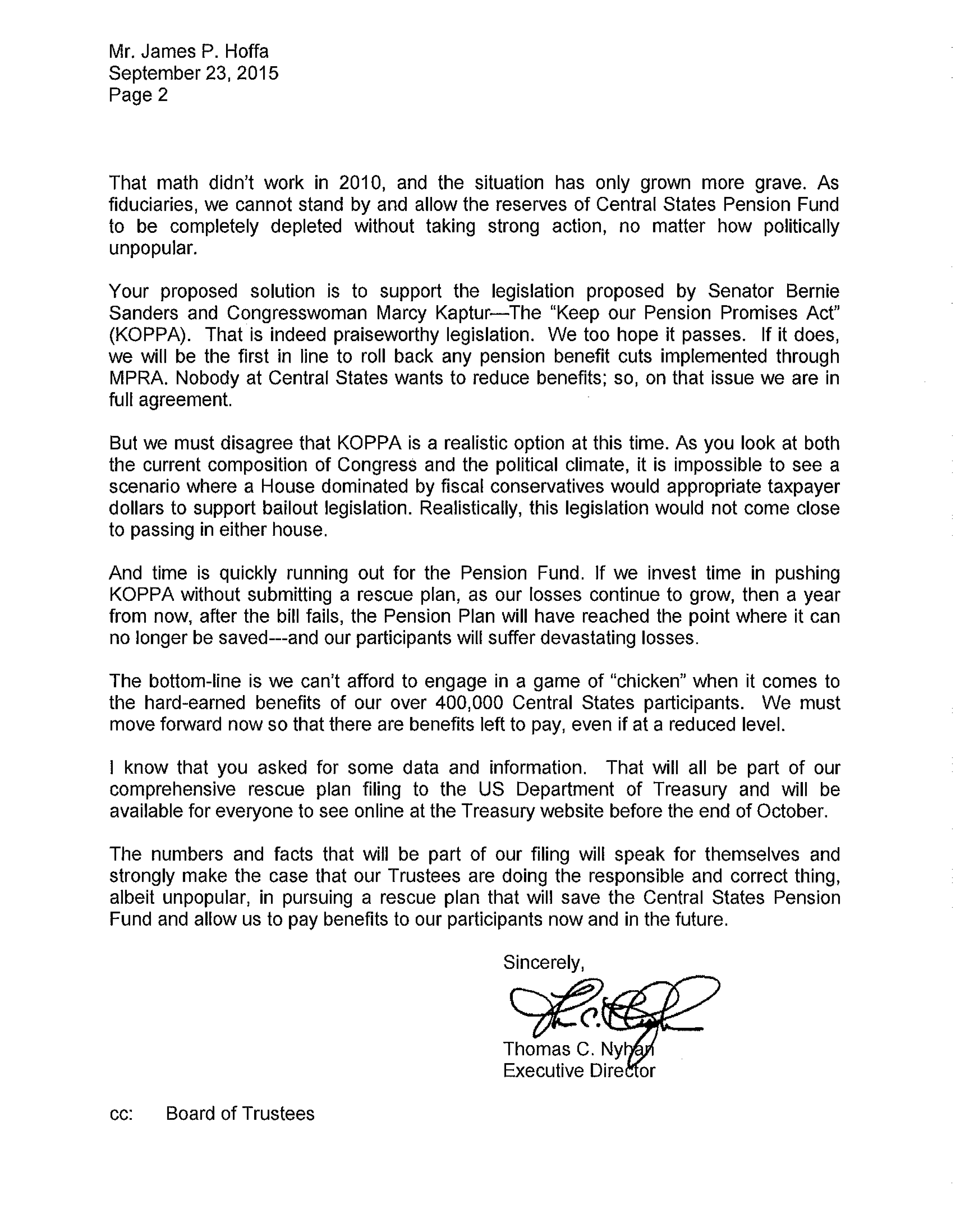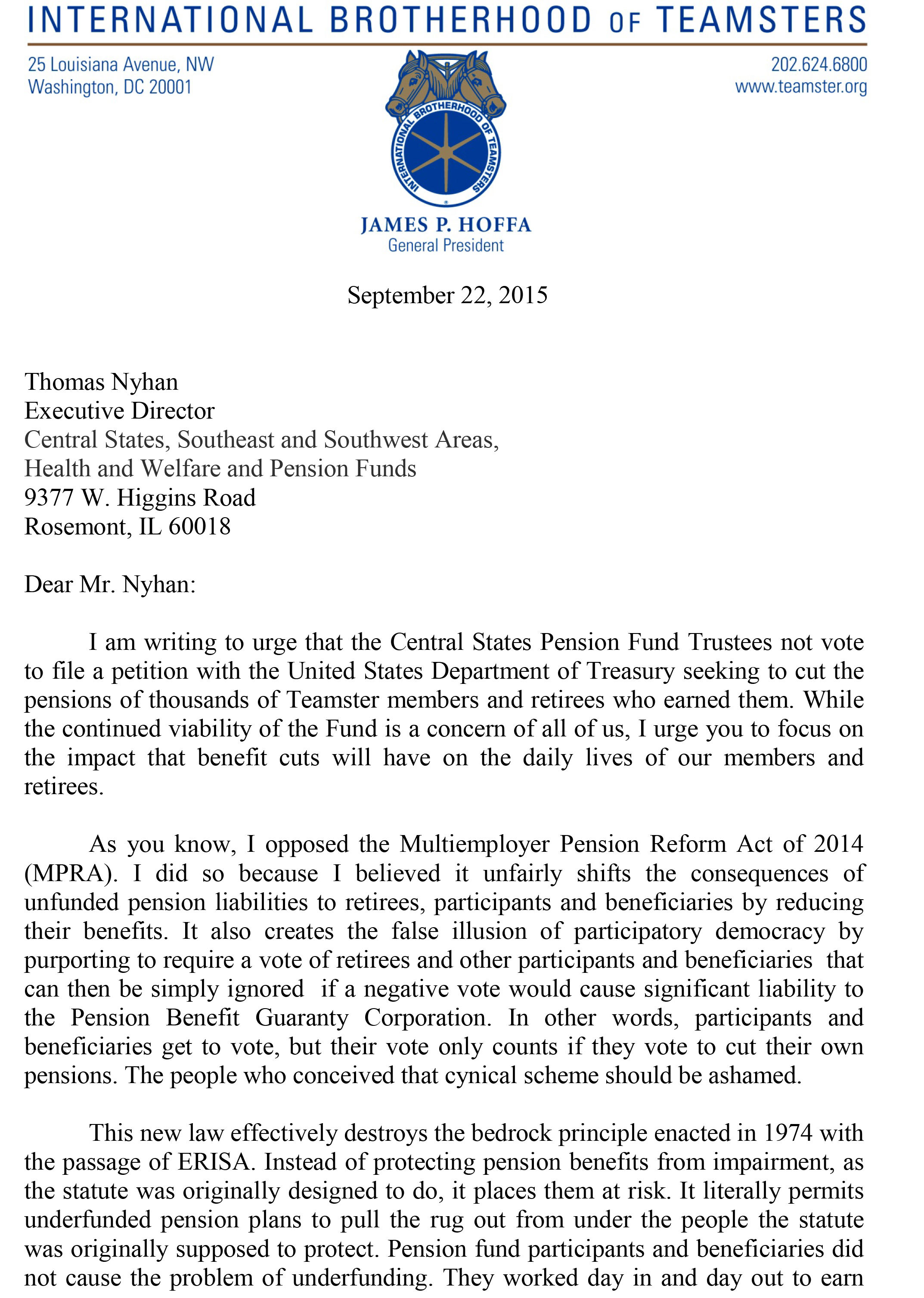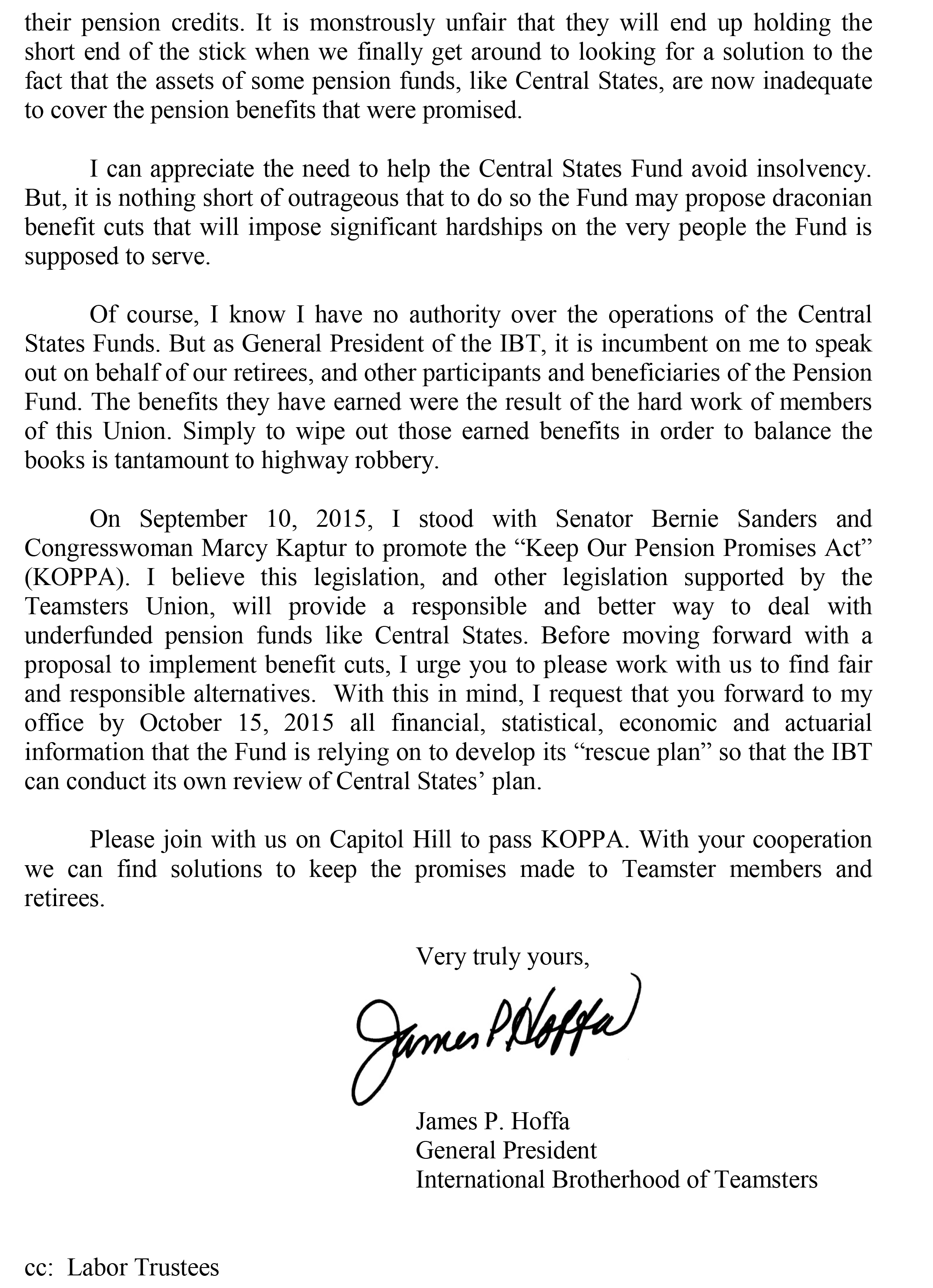 ATTENTION ACTIVE TEAMSTER LOCAL 200 MEMBERS HAVING CENTRAL STATES PENSION FUND CONTRIBUTIONS MADE ON THEIR BEHALF
On Friday, October 2, 2015 Officers and Agents of Locals having members in the Central States Pension Fund were summoned to Chicago to hear news surrounding the Multiemployer Pension Reform Act and the plan being outlined by the Fund to be submitted to the United States Treasury Department.
There will be a meeting to disseminate information gathered at that meeting to the active members of Local 200.
The meeting is scheduled for:
DATE: Thursday, October 15, 2015
7:00 p.m. till 9:00 p.m.
PLACE: Teamsters Local 200 Union Hall
6200 West Bluemound Road
Milwaukee WI
(Use the 62nd Street entrance)
Please make every effort to attend this very important meeting.
In Solidarity,
Thomas L. Millonzi
Secretary Treasurer
Teamsters Local Union No. 200
TALKING TEAMSTER STRONG IN BAY VIEW
Teamsters Local 200 joined forces with Teamsters Local 344 at the largest one day street festival in Milwaukee called the Bay View Bash to talk Organized Labor with those in attendance. This portion of Milwaukee has historical presence in the industrial origin of Milwaukee and many trade Unionist call this community their home. With the Bay View area going through a revitalization, reaching out to talk and share discussions with today's residents about preserving and strengthening the American Middle Class and the Union Movement seemed appropriate and it was well received by those in attendance. " Local 200 would like to thank Secretary Treasurer Pat Tappa and President Bill Carroll of Teamsters Local 344 for their partnership in this event, stated President Tom Bennett. They saw an opportunity to promote Organized Labor and our Teamster Locals and we are proud to have been part of that event."
CLICK HERE FOR MORE PICTURES
PARALYZED VETERANS OF AMERICA BENEFIT SHOOT
September 20, 2015 a benefit to raise money for the support of the Paralyzed Veterans of American was held at Boxhorns Sportsman Club.
Teamsters "General" Local Union No. 200 has donated to the veterans frequently. Pictured from left to right are Business Agents Mike Gurich, Randy Monroe and President Thomas Bennett presenting the check to Club Manager Brian Fenning.
At this event there were 197 shooters, raffles and silent auctions to raise money for these hero's to help assist them with the everyday challenges they face.
Thank you Veterans, for all you have done.
TEAMSTERS LOCAL 200
SIGNS A NEW COMPANY
INTO CENTRAL STATES PENSION FUND
Local 200 is pleased to announce that it has brought a new company into the Teamsters Union. TransPort Cement has signed a 3 year agreement with Local 200. The new agreement secures their employees with the area standard of wages and benefits, and they also will participate in the Central States regular Pension fund. Transport Cement will be hauling bulk cement and flyash to our ready mix companies.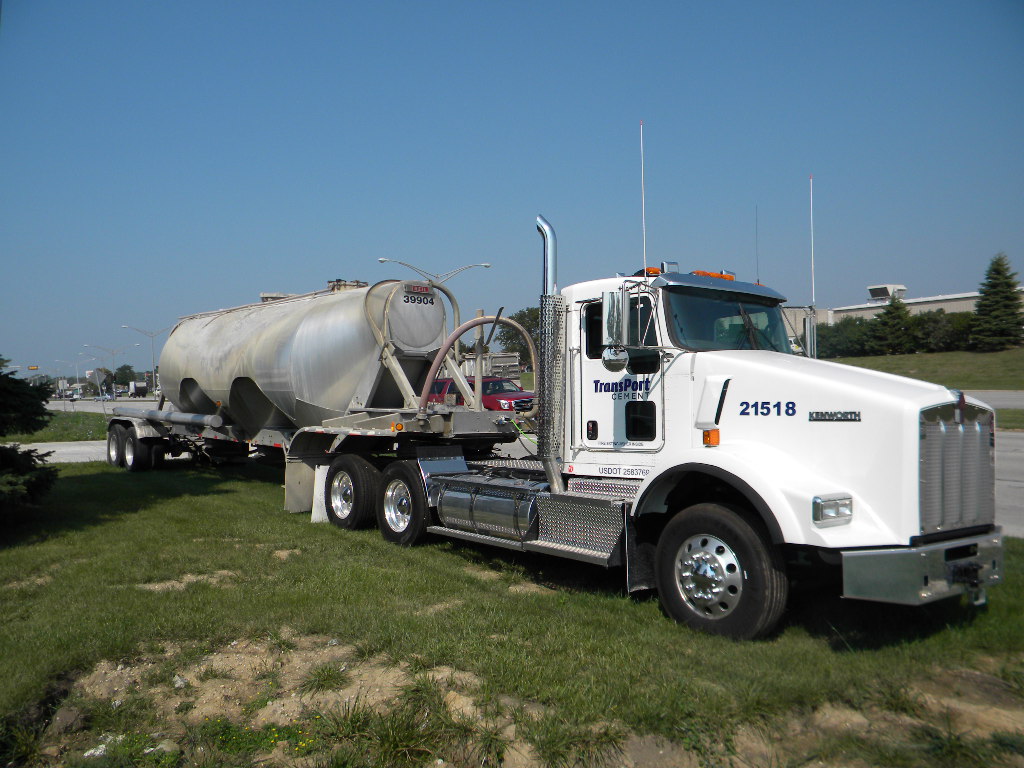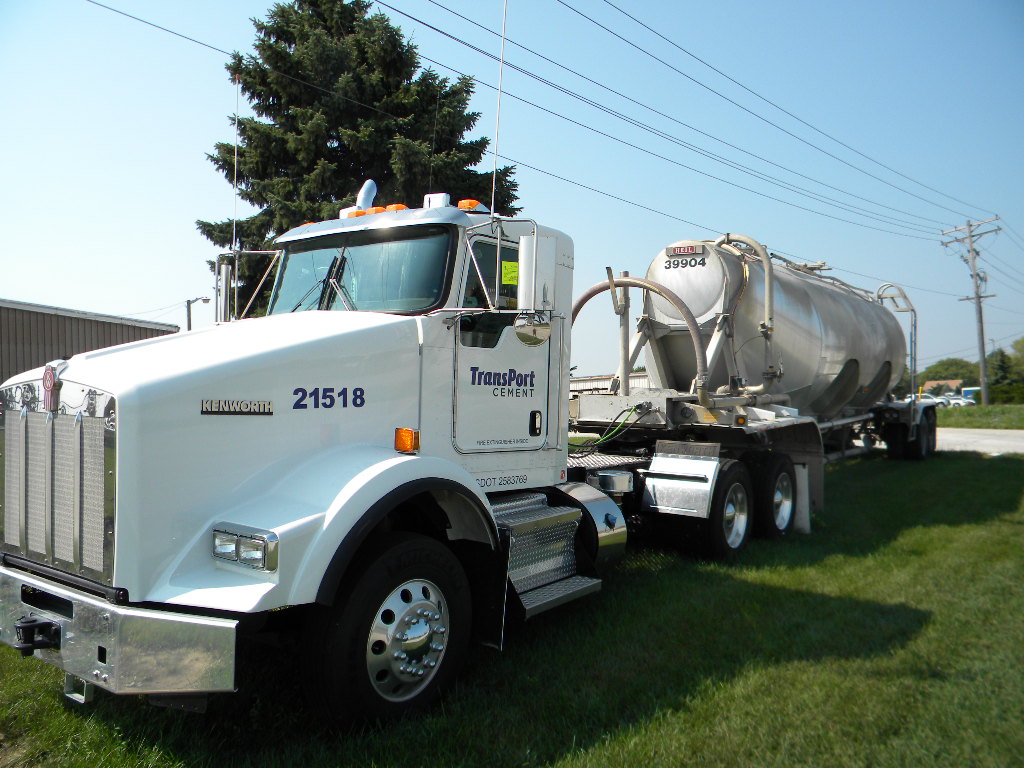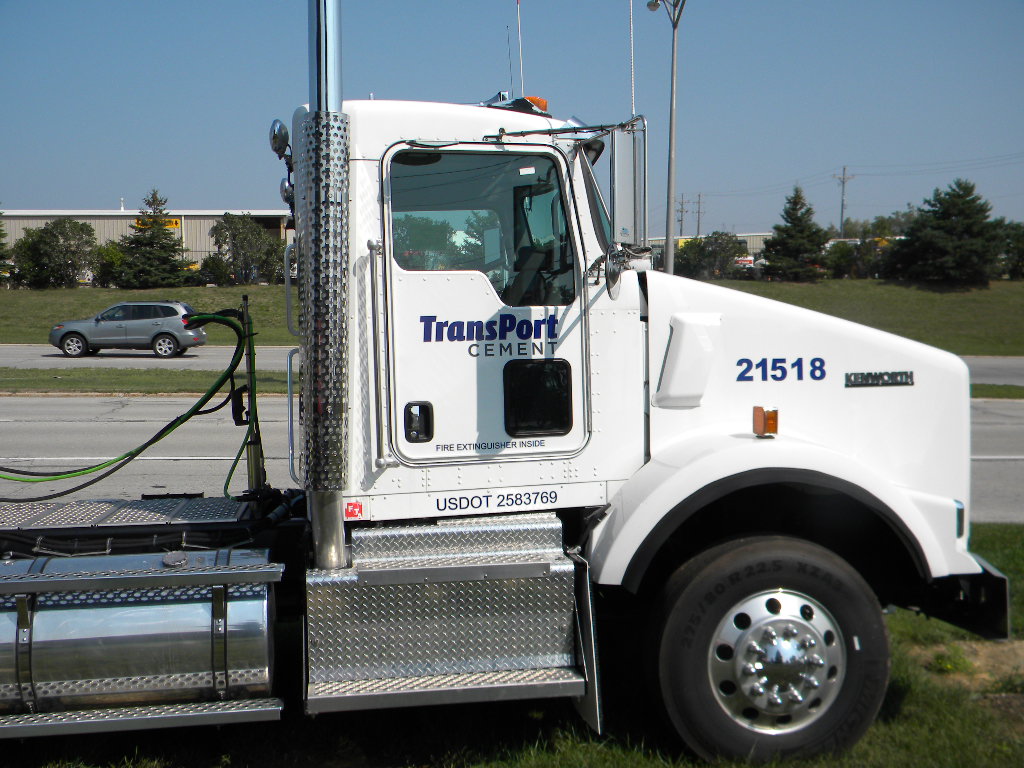 UPDATE FROM RETIREE REPRESENTATIVE (#2)
Susan Mauren
Retiree Representative to the Central States Pension Fund
P.O. Box 15670, Minneapolis, MN 55415
Email: CentralStatesRetireeRep@losgs.com
CENTRAL STATES PENSION FUND RESCUE PLAN
UPDATED FREQUENTLY ASKED QUESTIONS
AUGUST 27, 2015
TEAMSTERS LOCAL 200
ATTEND PARK EAST GROUND BREAKING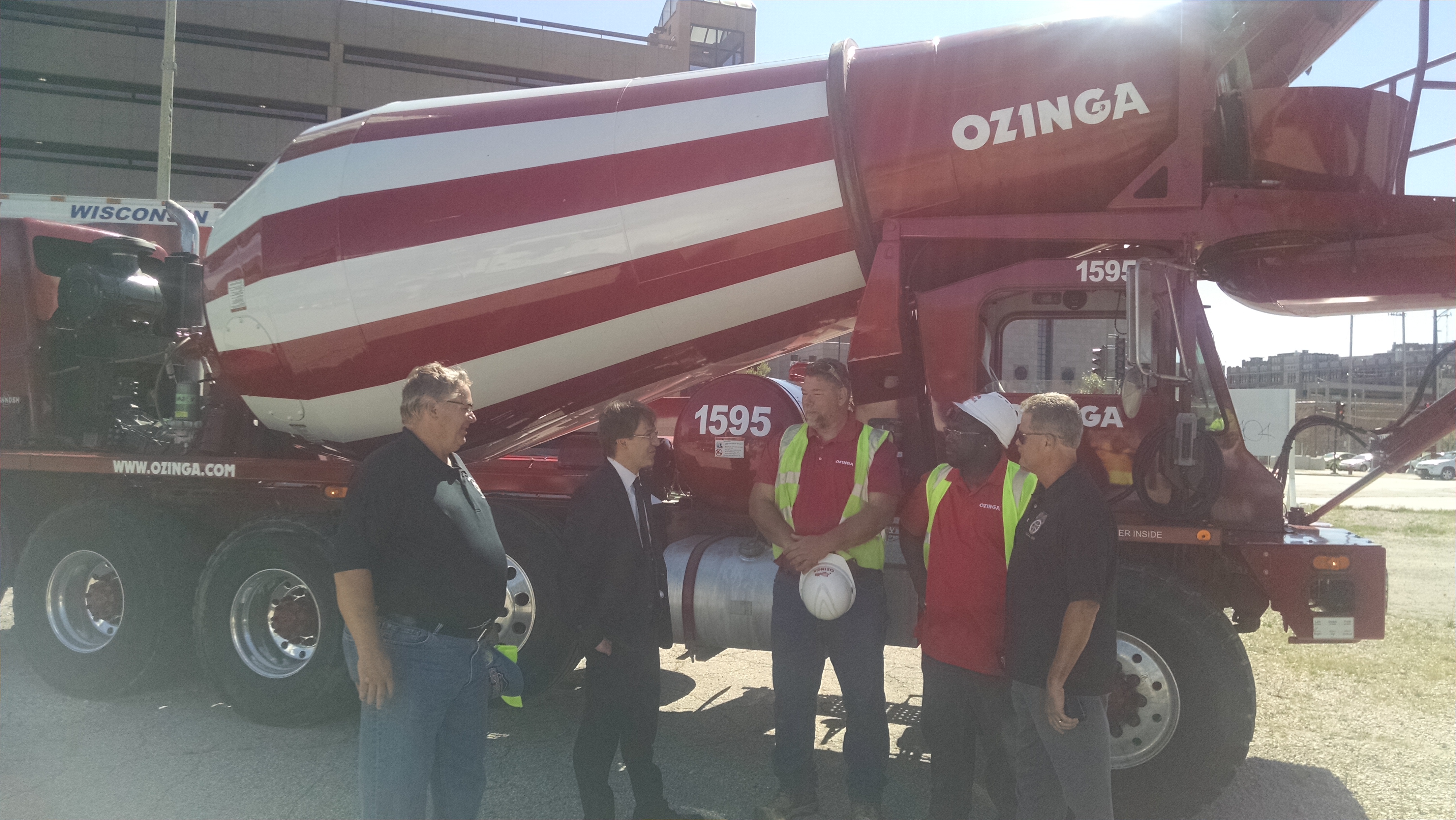 "This is a day for all of Milwaukee and all of Wisconsin," said Teamsters Local 200 President Tom Bennett.
"This project will bring thousands of Jobs and careers to Milwaukee.
And we want Teamsters doing those jobs!"
Teamster trucks from NexGen Building Supply, Ozinga Ready Mix, and Waste Management along with the Teamsters Joint Council 39 Semi were all on site for the event.
CLICK HERE FOR MORE PICTURES
CLICK HERE FOR TMJ4'S COVERAGE OF NEWS CONFERENCE
Advanced Disposal
Service Training Session
On Sunday August 9th Business Representatives from Teamsters L200 and L662 along with their Union Stewards from Advanced Disposal Services took part in a training session conducted by representative from the International Brotherhood of Teamsters.
Chuck Stiles, Assistant Director of the Solid Waste Division, Andy Banks, Director of the Campaigns Unit of the Strategic Research Department, and Mike Manley of the IBT Legal Department conducted the training.
Thanks goes out from both L200 and L662 to those IBT representatives for their service.
CLICK HERE FOR MORE PICTURES
Teamsters Local 200 Golf Scholarship a Huge Success
This past Saturday August 8th saw 120 Teamsters and friends partake in the 9th annual Golf Scholarship event held at Muskego Lakes Country Club
Four (4) $700 Scholarships were presented that will help students from Teamster families as they continue their respective education.
Thanks to all the participants and all the parties that donated prizes, money and time to this worthy cause.
CLICK HERE FOR ALL THE PICTURES
Teamsters Local 200 Stewards working the State Capitol in Madison, reaching out to seek support for the funding for the Milwaukee Bucks Arena Project. Pictured left to right are Danny Wright, Local Union 200 Secretary-Treasurer Tom Millonzi, Darryl Sheffa, Demetrian McClain and Andy Smith.
Teamsters Support Bucks Arena Project
Local 200 Officers and agents attend press conference at Miller and Senate hearings at Capital on SB 209
"Senate Bill 209 passing is the first step in keeping the Bucks here which is a good thing for all of Wisconsin," said Teamsters Local 200 Secretary Treasurer Tom Millonzi.
"The thousands of jobs generated by the construction of the arena and the ancillary buildings will help keep Teamsters working."
"As this process moves forward Local 200 will stay on the forefront to help see it through and help to secure the jobs it creates for our members," added President Tom Bennett.
The Assembly will take up their portion of the measure in the next few weeks.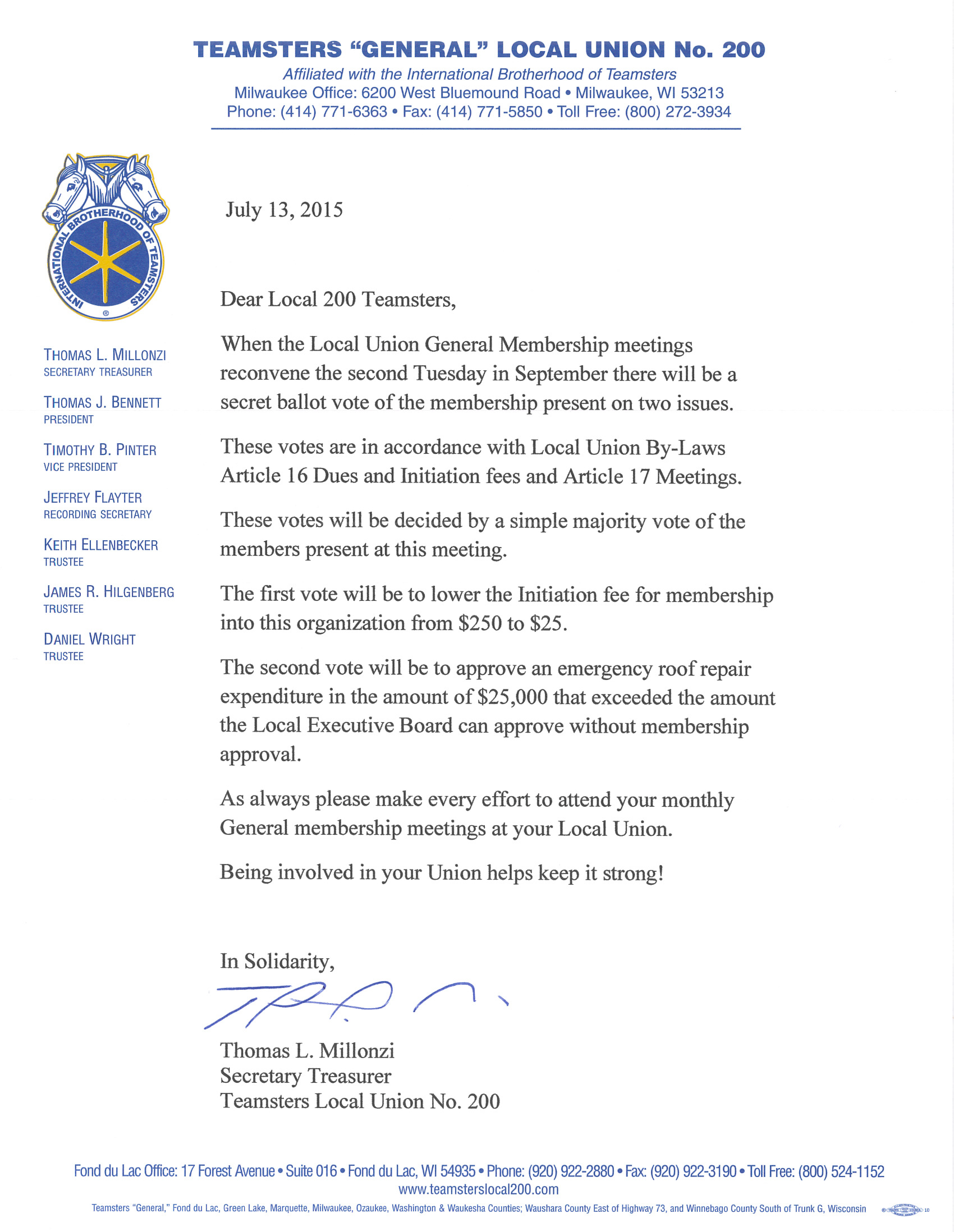 TEAMSTERS TAILGATE 2015
A great time was had by all at this year's Teamsters Local 200 Tailgate.
The Brewers did not prevail but the weather, food, drink and Teamster camaraderie were the big winners of the day!
Thanks to all Local 200 Teamsters, family, and friends that attended the event!!
CLICK HERE FOR MORE PICTURES
| | |
| --- | --- |
| ROOF REPAIRS TO LOCAL 200 | Langer Roofing hard at work doing emergency roof repair to Teamsters Local 200. |
| | |
| | |
| | |
| Finishing touches on roof repair | Nice Job Langer Roofing! |
TEAMSTERS, US FOODS and SYSCO
FTC and the DC Federal District Court decision
"With the recent decision by the DC Federal District Court blocking the merger between SYSCO and US Foods, Local 200 would like to thank all the members and retired members who participated in the hand billing events that took place," said Teamsters Local 200 Business Representative Jeff Bandur.
"Involvement in your Local Union is the key to keeping our collective voices heard. Thanks to every member and retiree that participated to see this issue through," added
Local 200 Secretary Treasurer Tom Millonzi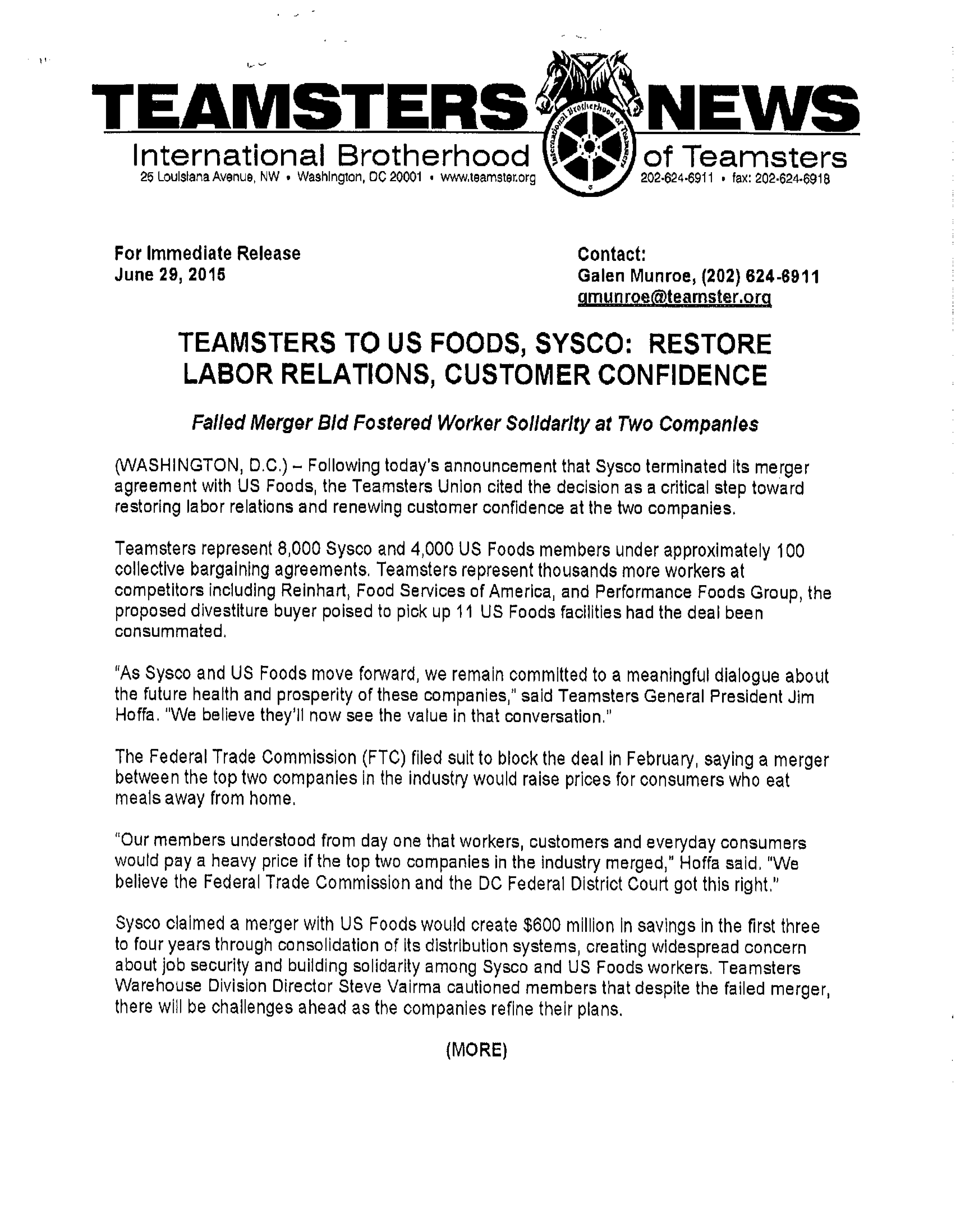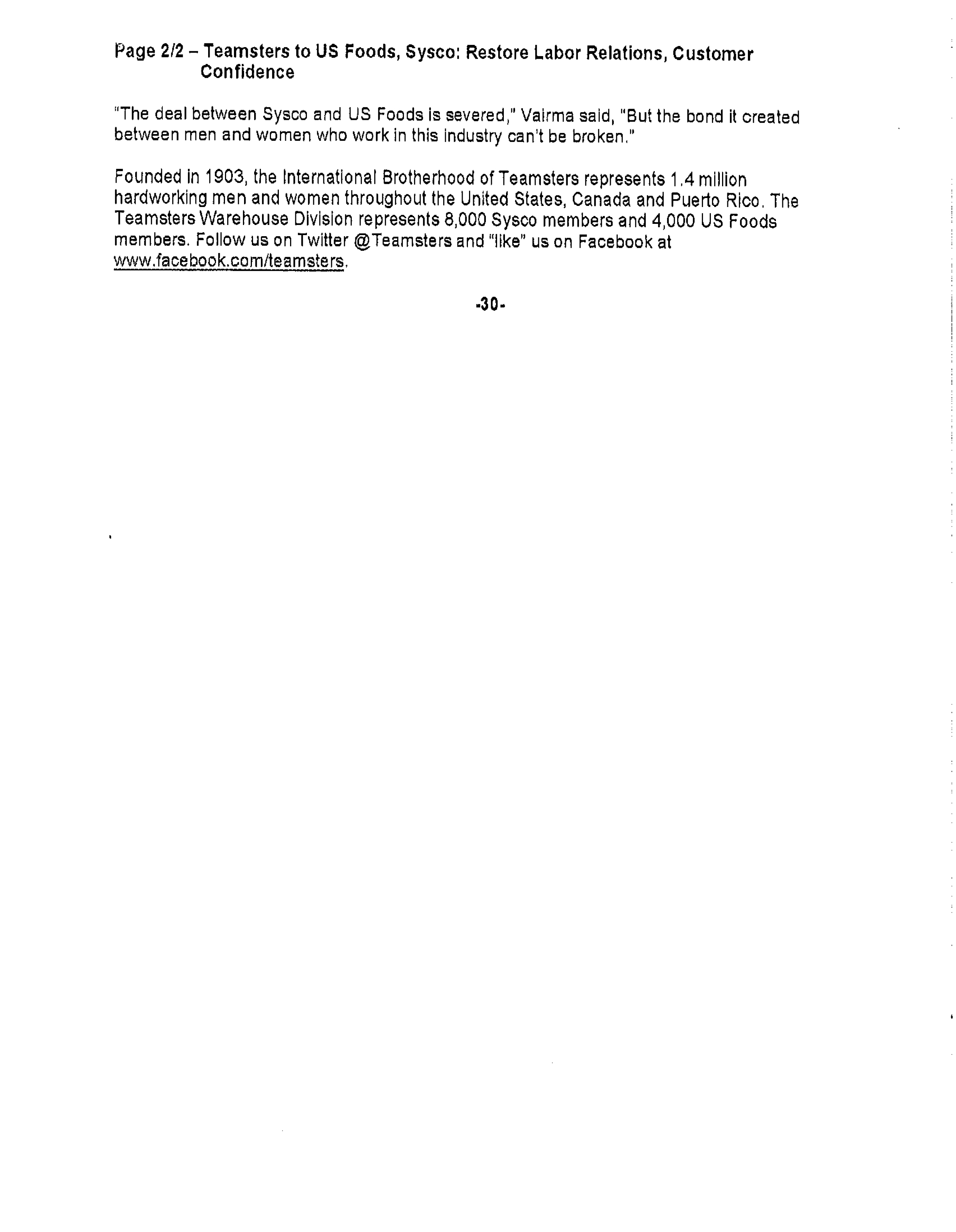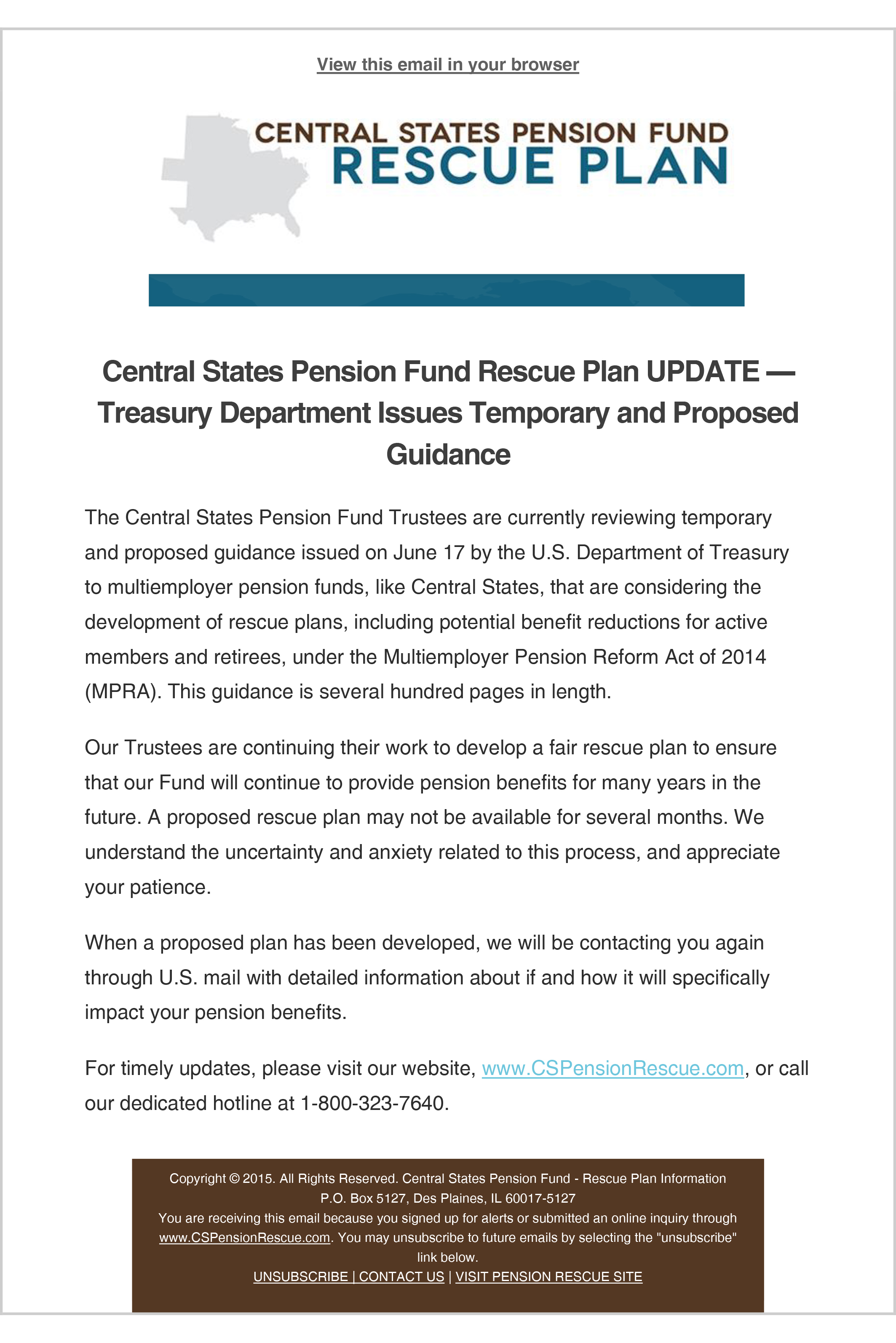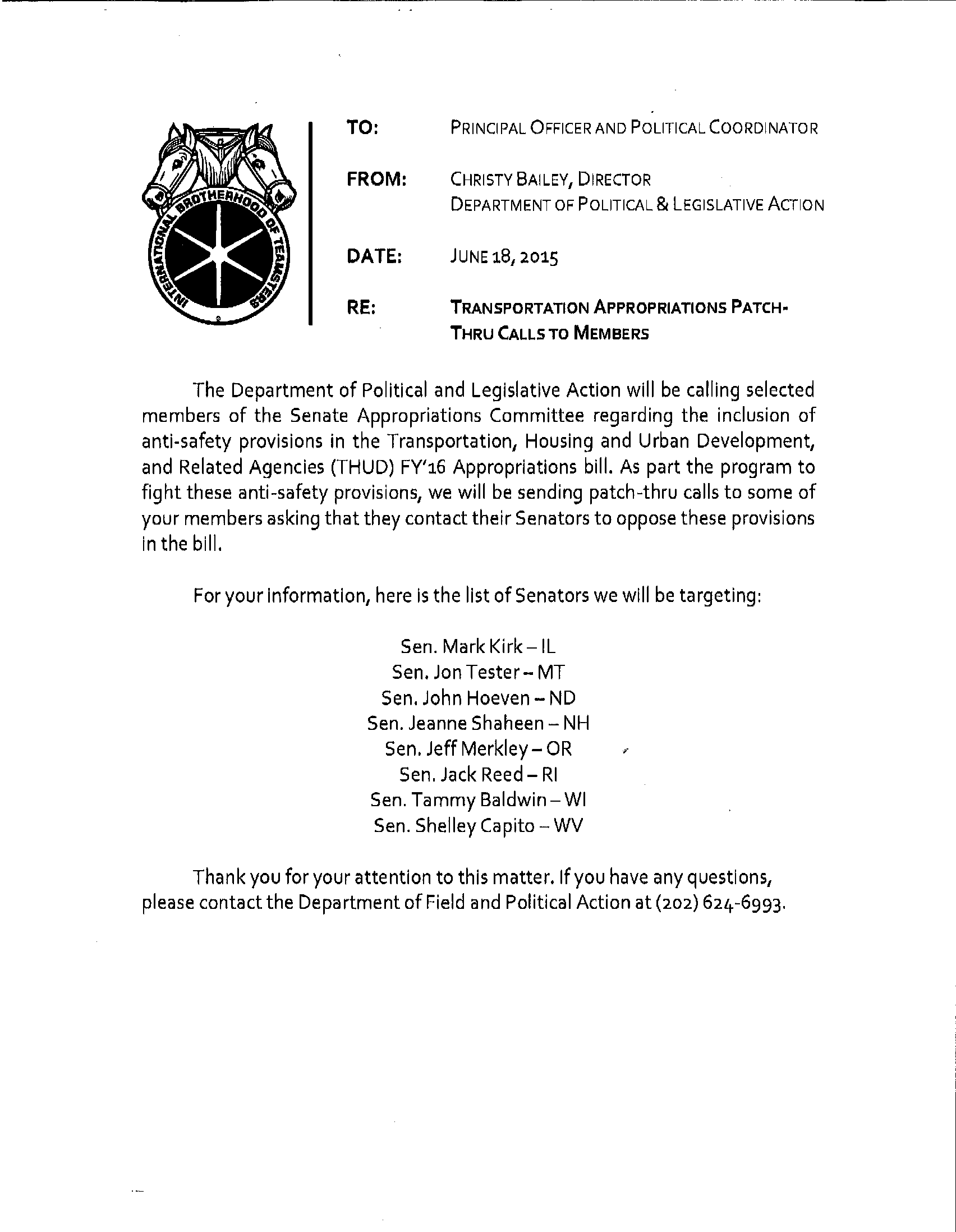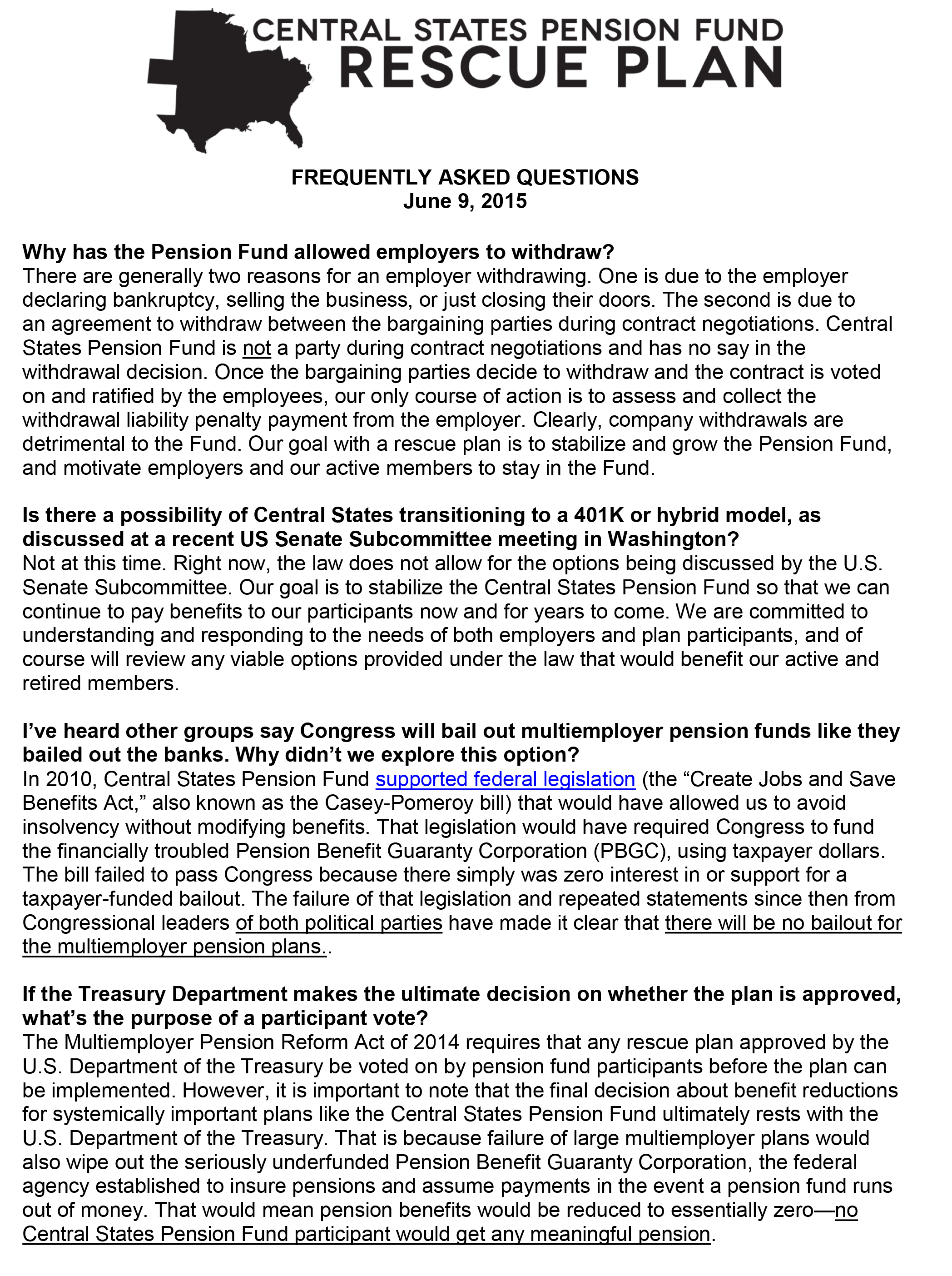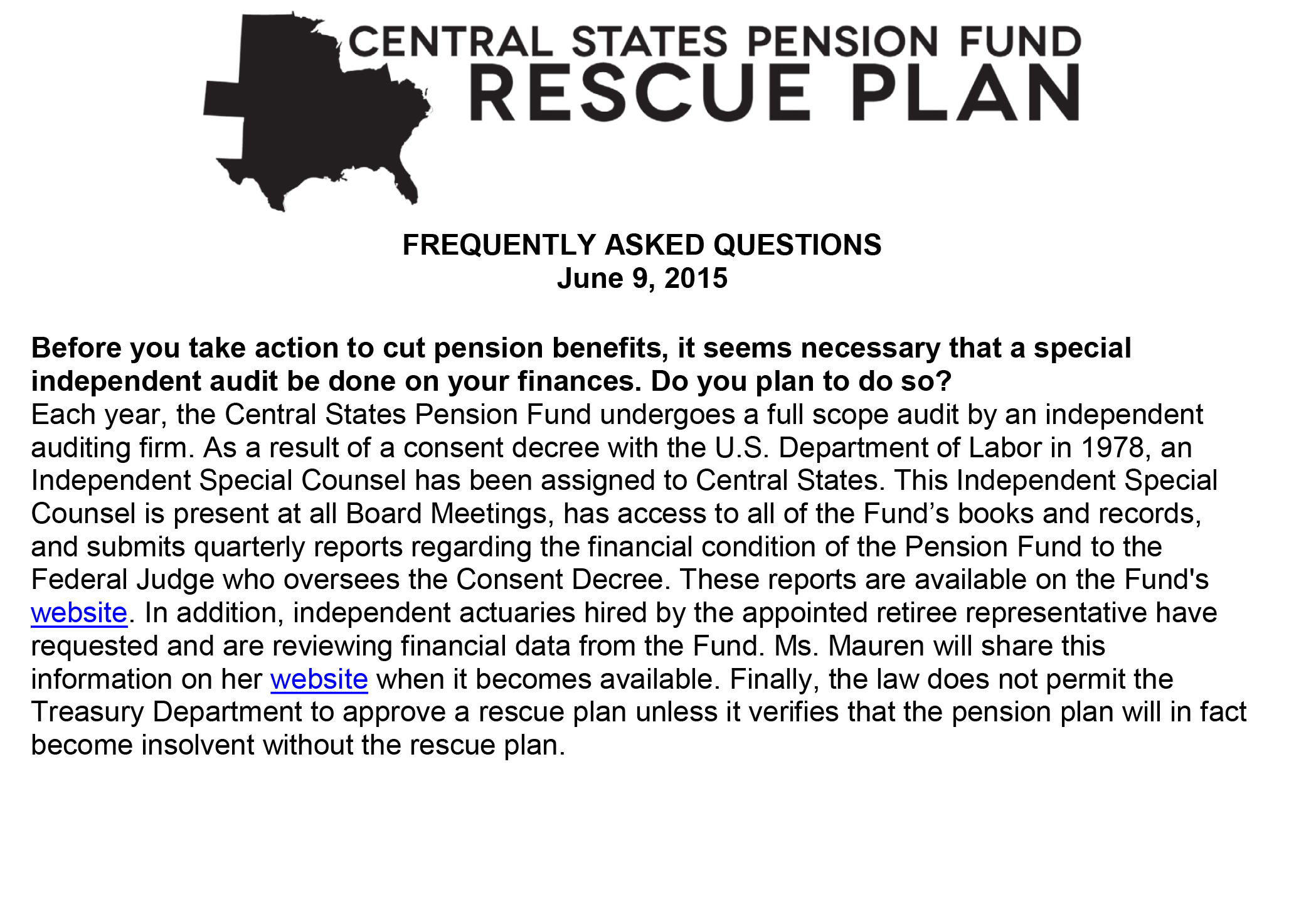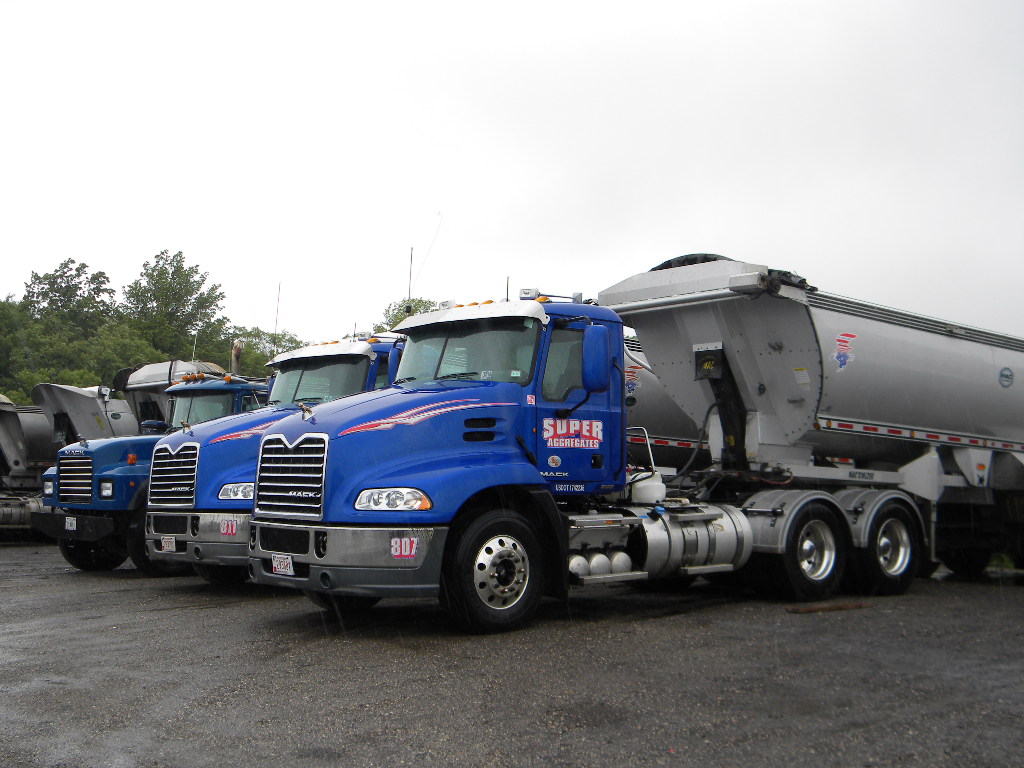 06/08/2015
SUPER AGGREGATES DRIVERS BECOME TEAMSTERS
Drivers at Super Aggregates Vote Teamsters Local 200
On Saturday May 30, 2015 truck drivers from Super Aggregates voted to become members of Teamsters Local 200.
"In an environment of a right to work state there are still employers that see the benefit of a Unionized workforce and employees that know the benefits of being a Teamster," said Teamsters Local 200 Secretary Treasurer Tom Millonzi.
Once the vote was taken to become Teamster members, the group then voted on the newly proposed (5) year labor agreement by the Employer. The vote was 100% to accept the new (5) year labor agreement.
There are currently 41 drivers in the group with the employer expecting to expand that number to over 50.
Hoffa Joins Congressional Leaders, Retirees at Rally to Stop Pension Cuts
Teamsters General President Jim Hoffa joined Sen. Bernie Sanders (I-Vt.), Rep. Marcy Kaptur (D-Ohio), retiree advocates and hundreds of retirees on Capitol Hill today to call on Congress to protect the earned retirement benefits of millions of American retirees and workers.
CLICK HERE FOR THE REST OF THE ARTICLE
Wisconsin retirees headed to Washington, D.C to speak on possible pension cuts




Milwaukee -
Under a new law, millions of union workers and retirees across the country are at risk of not getting their pensions as promised. Many in Wisconsin are concerned and are headed to Washington D.C this week to speak up.
The concerns began in December, after congress passed the Multiemployer pension reform act.
"The government passed a law in 2014, which is going to allow any multiemployer pension fund to reduce pensions 30 to 60%, if the trustees are in declining condition with no proof," said Bob Amsden, who is a member of the Local Teamster 200. He's also one of 10 million retirees across the country who could face pension cuts.
"I drove trucks for 33 years for 5 companies... every job we had we knew our pensions were promised and guaranteed by the government, " Amsden said.
But now that promise is in limbo because of the new law. That's why Amsden started the "Wisconsin Committee to Protect Pensions" in January 2015.
"This isn't going to be just a teamster issue... this is going to affect 1,400 multiemployer plans which are carpenters... electricians.. plumbers," Amsden added.
The Wisconsin committee will travel to Washington D.C this week with 20 of it's members to speak up about their concerns.
"Going out there to testify in front of the Treasury Department to tell them how devastating this is going to be to us if they don't do something to stop this," Amsden said.
In June, Senator Tammy Baldwin signed on as an original cosponsor of a bill called "The Keep our Pension Promises At." The bill was introduced by Senator Bernie Sanders and it could reverse the pension cuts.
The Wisconsin committee is scheduled to meet with Senator Baldwin, Republican Senator Ron Johnson and other legislators on Thursday about the proposed bill.
It's unclear when the pensions could be cut, but if congress doesn't act, it could happen as early as 2016.
CLICK HERE TO WATCH THE VIDEO
TAPED AT TEAMSTERS LOCAL 200
PLEASE VIEW THE ATTACHED VIDEO OF PRESIDENT JIM HOFFA
One of our very own, Teamsters Local 200 long time and very active Stewards at Ozinga, Doug Bolander is one of the Teamsters from around the country featured in
"Lets Get America Working"
Happy Labor Day to all Local 200 Teamsters!!
FOR YOUR INFORMATION
From the Desk of the Secretary Treasurer
Local 200 Brothers and Sisters,
As promised this office will forward to all those members of interest any and all information received to this Local from the Central States Pension Fund.
Please see below a letter from my desk to the pension Fund Trustees, and the answer received.
Thomas L. Millonzi
Secretary Treasurer
Teamsters Local Union No. 200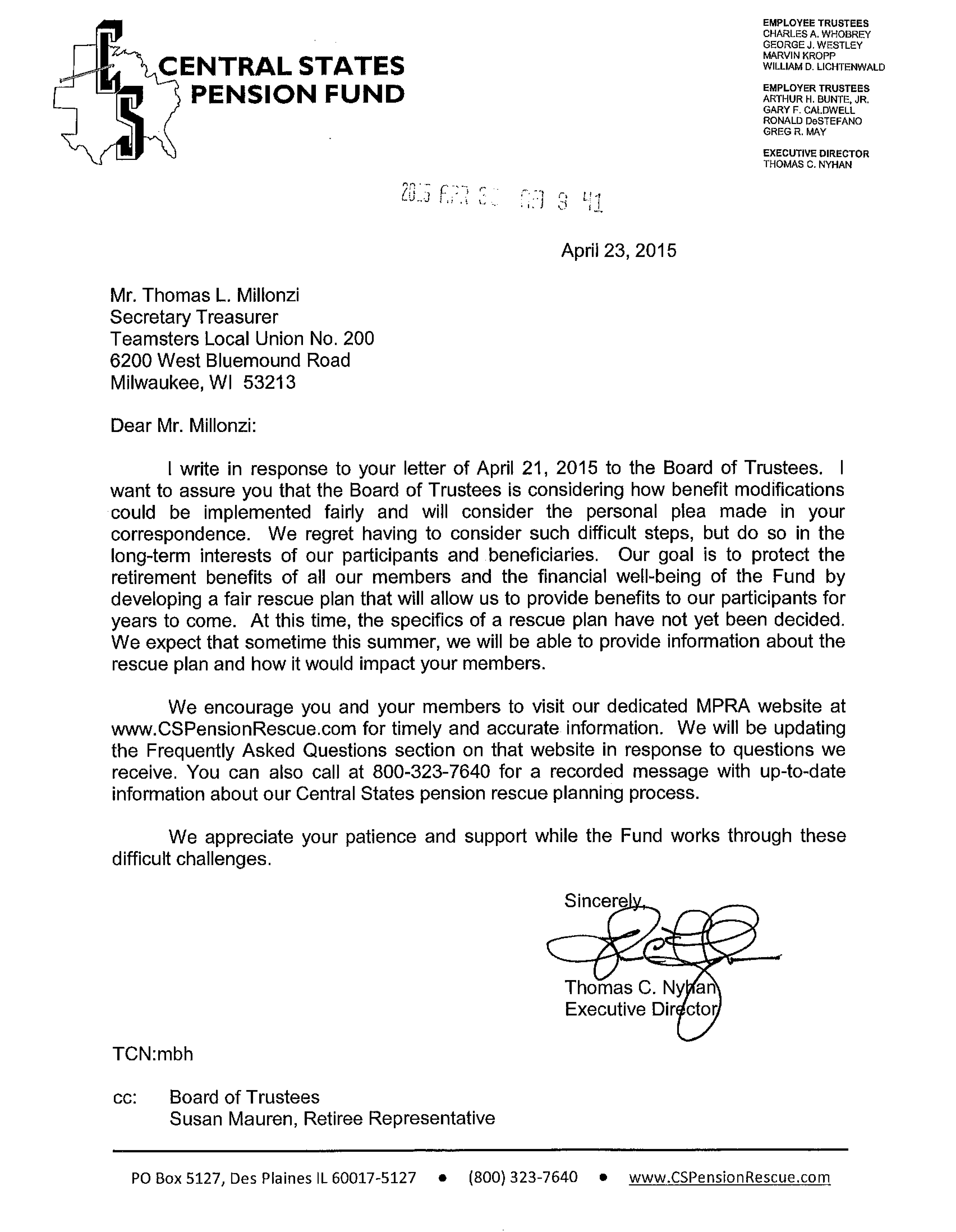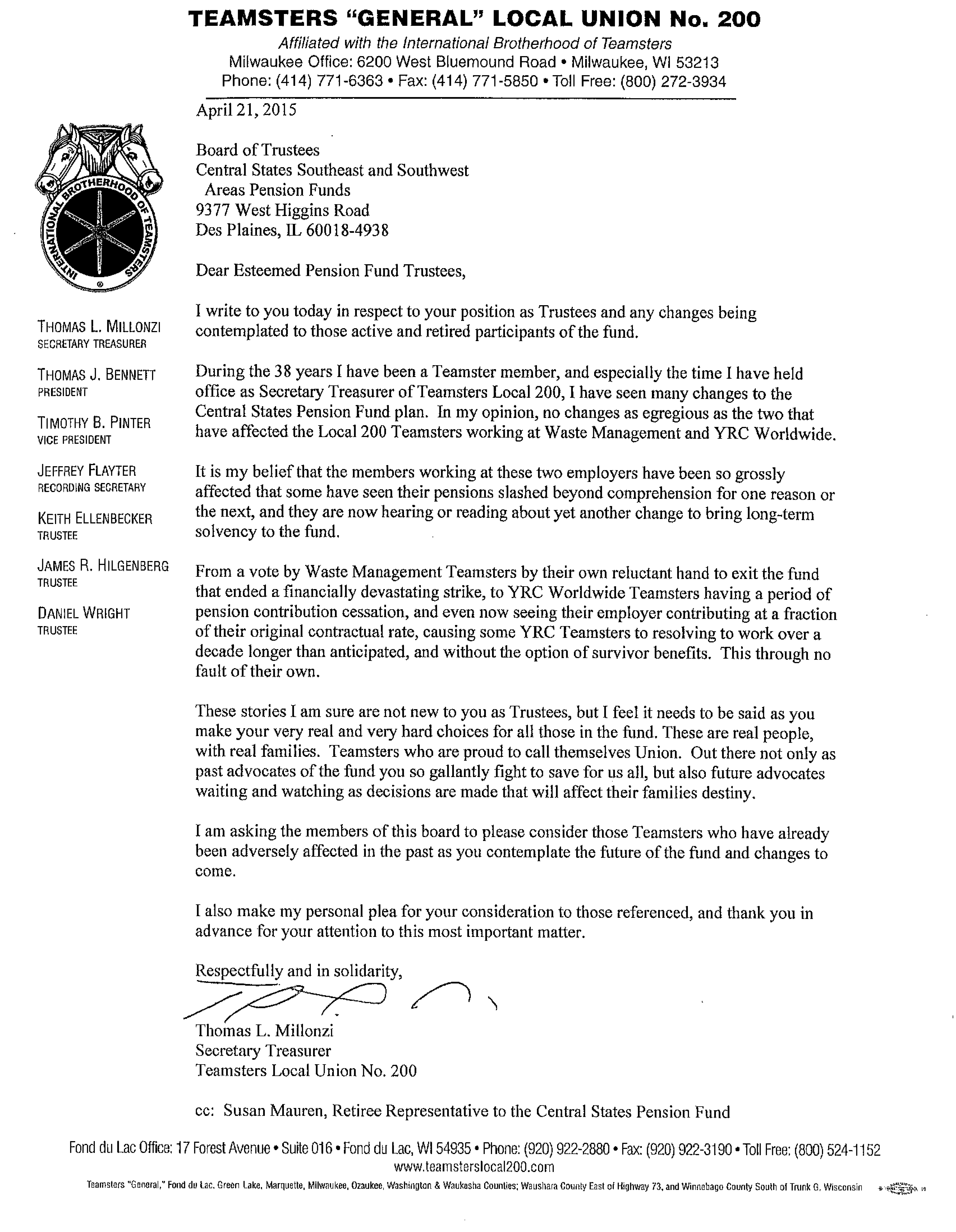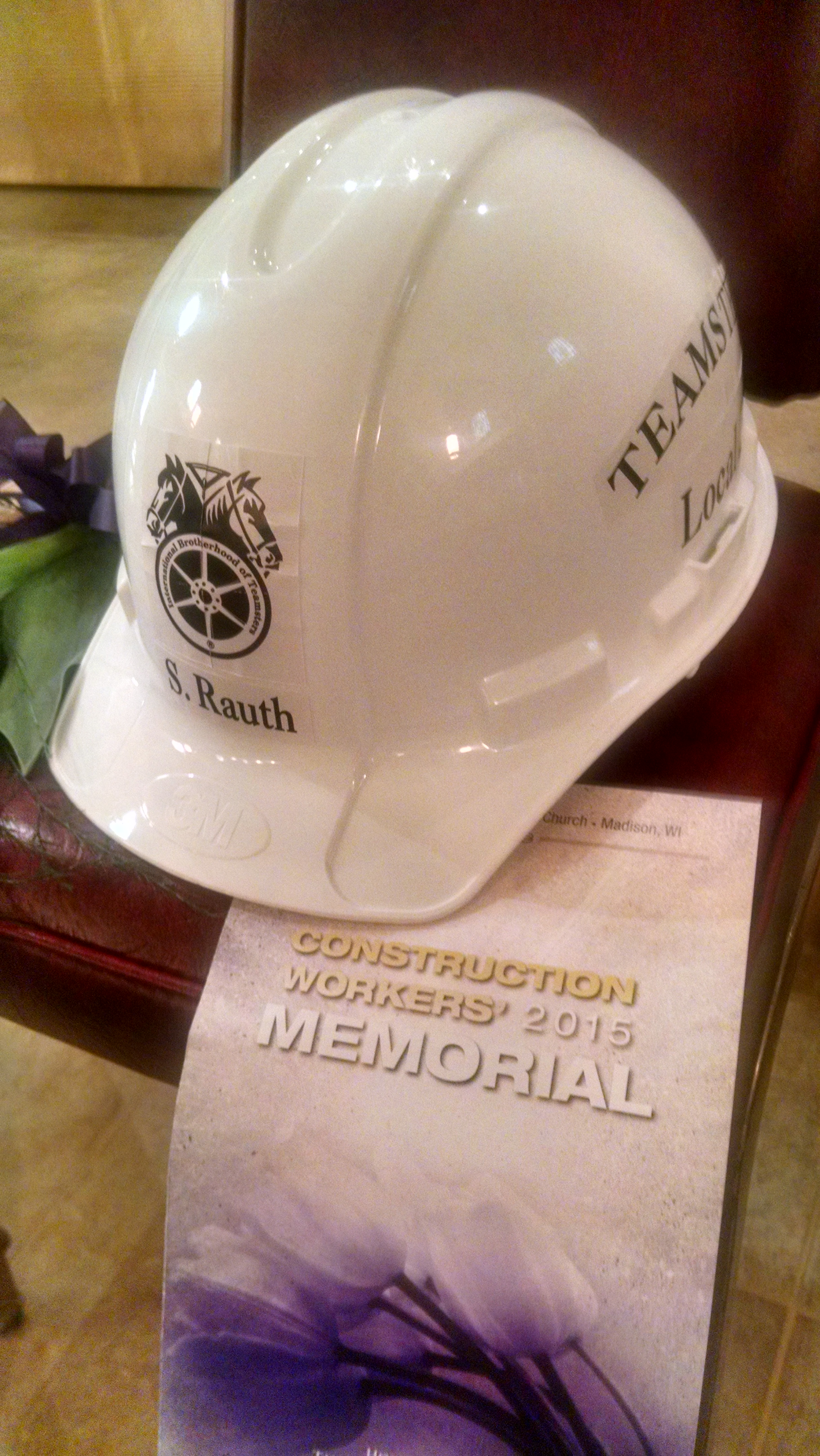 Worker's Memorial Day, Tuesday, April 28, 2015 was a day to reflect on those workers who lost their lives while in the performance of their job related duties. As we take our daily events for granted, we should always be aware that an unforeseen act can change the lives of many without notice and within a matter of seconds.
Such a tragic event did happen to a member of Teamsters Local 200. Stephen Rauth died during his workday in an industrial accident, leaving behind a wife and a young family. Yesterday, Tuesday April 28, 2015, Brother Rauth was honored along with 4 others who were recognized in a Hard Hat Procession through the streets of Madison, Wisconsin, which ended at St. Patrick's Church. The procession led by accompanying sounds of Bagpipes and the sounds of Trades members marching, ended with a beautiful presentation which included General Intercessions from members of the Trades at St. Patrick's.
Teamsters Local 200 President Tom Bennett offered a reading in the General Intercessions in respect to Brother Rauth and his Family.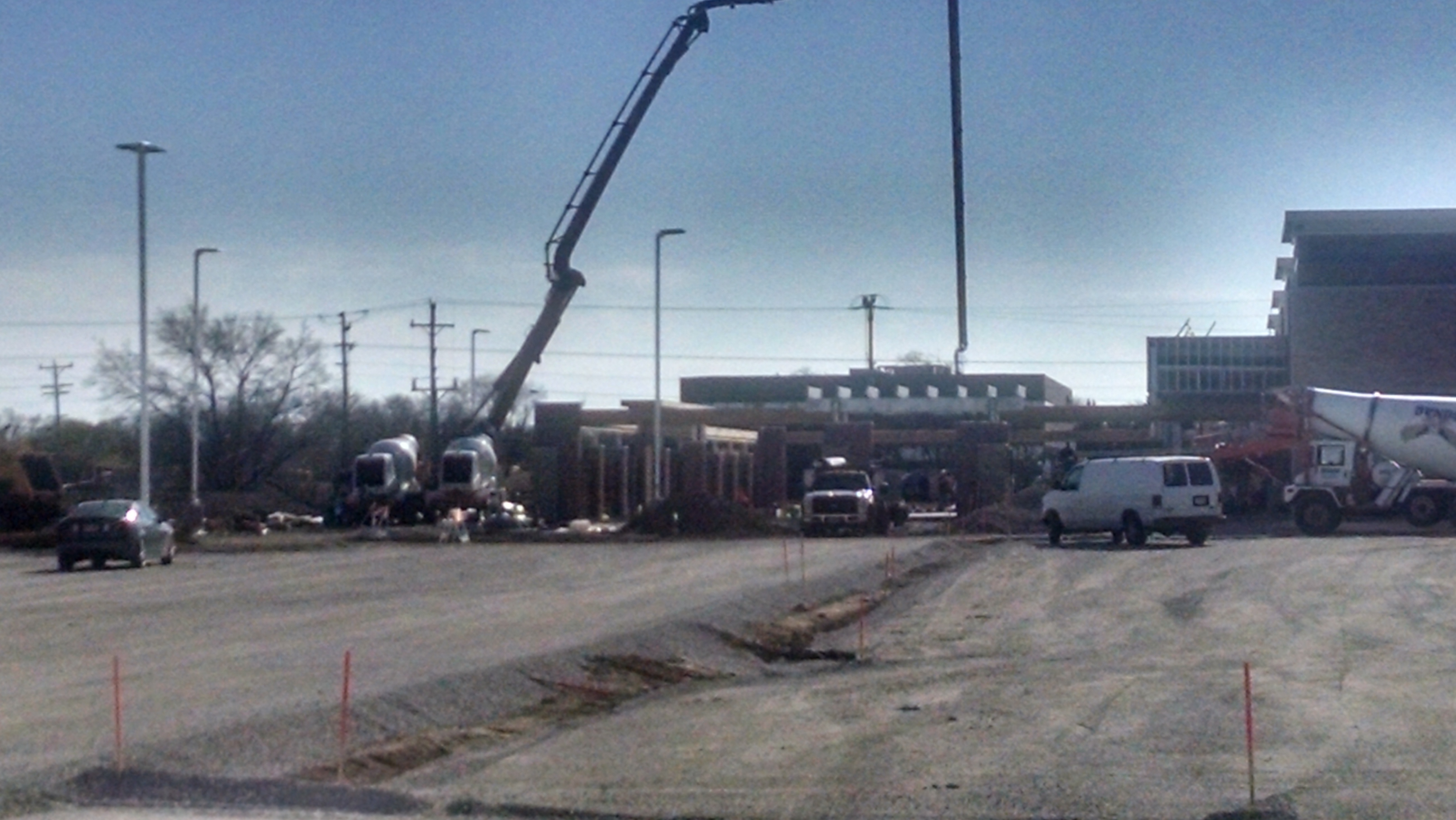 Our Teamsters Local 200 members from Nuvo and Sonag on a pour at the new Meijer Store just off of Hwy 45 and Burliegh on Monday, April 27, 2015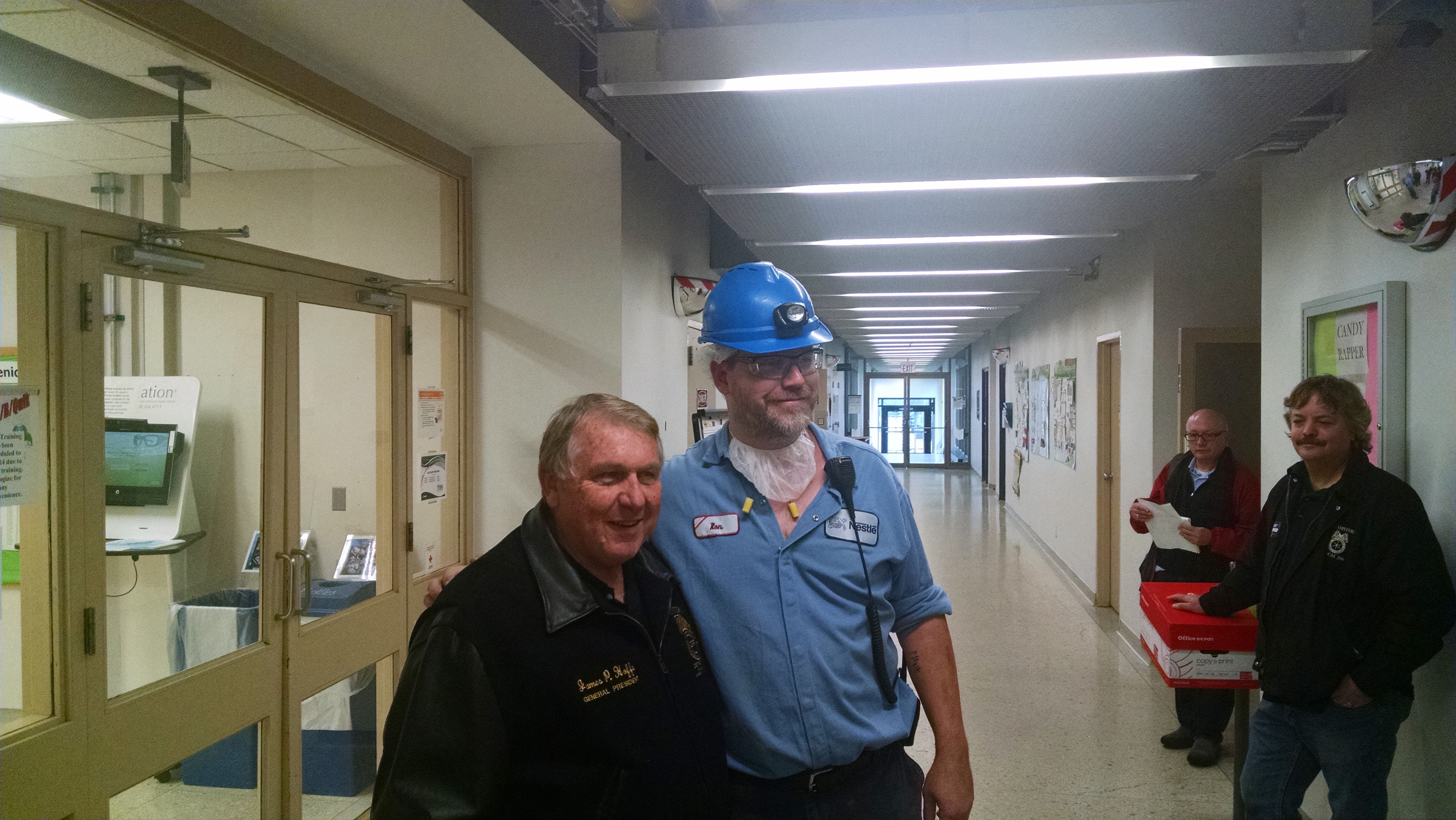 Pictured here with General President Jim Hoffa is Ron Davis, Ron is a Union Steward and Industrial Electrician employed at Nestle USA.
Ron, during his off time, enjoys doing his DJ business with his wife and doing micro brewing as well. Ron has expressed to me his love for both activities, especially the DJ business. He enjoys meeting the people.
Ron is also very active with the Union inside the plant, with his background from the UAW when he was employed at General Motors in Janesville, WI.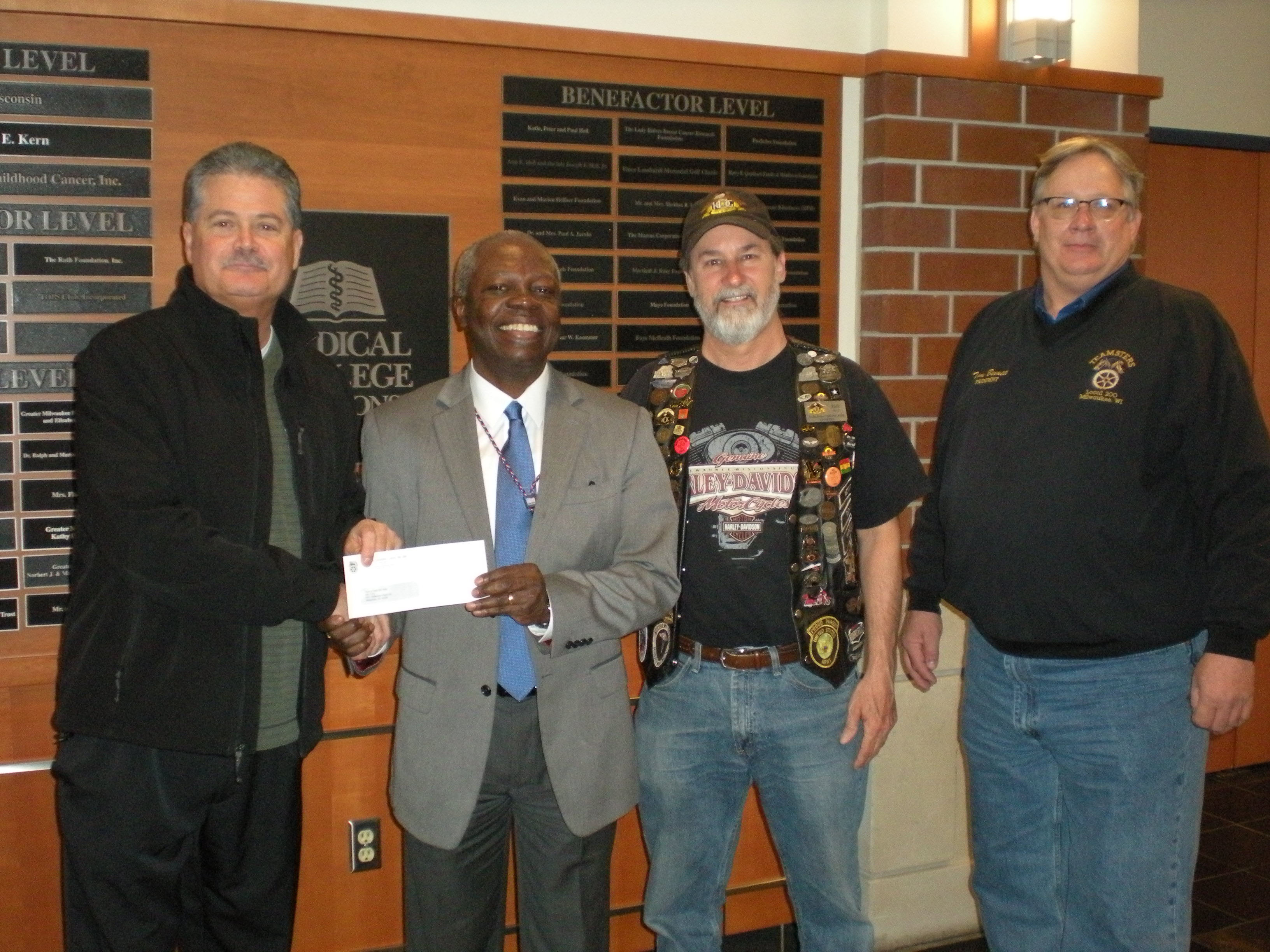 Local 200 Secretary Treasurer Tom Millonzi (pictured left) and Local 200 President Tom Bennett (pictured right) present a donation to the "Have a Heart Motorcycle Ride" event. Accepting the check are: Dr. Ivor Benjamin, Director of the Cardiovascular Center (second from left) and Rick Baldry, "Have a Heart Motorcycle Ride" event chair (second from right)
FROM THE DESK OF THE SECRETARY TREASURER
Retiree and General Meeting Pension Report
Tuesday April 14th both at noon and 7pm a report was given to all in attendance about the Central States Pension Fund letter recently received by participants.
"Like has been told to both the retirees and the active members of Local 200 repeatedly, we will report to you any and all information forwarded by the Fund to your Local leadership in regards to Central States and the recently passed changes to the Multiemployer Pension Reform Act of 2014" stated Local 200 Secretary Treasurer Tom Millonzi. "We did just that yesterday. Retirees as well as active members at both meetings were attentive and engaged.
"Your Local Union Leaders are not in favor of pension cuts in any form. But at the same time want the Fund that so many of our retirees and active members count on, or will count on, in the future to prosper. Directing members and retirees to reach out to their Senate and House representatives, and even the President, with their displeasure. Directing their representatives to consider monetary relief to save this fund, instead of following the path recently put into law to reduce benefits."
Please go to the new site recently put up by Central States to follow any new information they have to offer participants at
Secretary Treasurer
Thomas L. Millonzi
This link will provide the retired and active participates of Central States Pension Fund the Multiemployer Pension Reform Act (MPRA) for your review
Local 200 Secretary Treasurer Tom Millonzi and Local 200 President Tom Bennett recently visited the Teamster International headquarters in Washington DC to meet and confer with IBT representatives Cindy Impala, director of Training and Development for the IBT, and Brian Tierney from the communications department.
"In an effort to bring continued education to the members of this local about right to work, President Tom Bennett and myself are reaching out to our International. Cindy and Brian were very knowledgeable and will be working with Local 200 in our effort," said Secretary Treasurer Millonzi.
Pictured are Secretary Treasurer Tom Millonzi and President Tom Bennett in the front lobby of the IBT headquarters in Washington DC
IMPORTANT UPDATES
SOLDON LAW FIRM, LLC.
ATTORNEYS AT LAW
Presents
Right To Work
Discussion
---
| | |
| --- | --- |
| What's New at Teamsters 200 | |
Teamsters Local 200 and Special Olympics
Teamsters donate to Local Special Olympics
Local 200 Secretary Treasurer Tom Millonzi along with Local 200 Business agent Randy Monroe are pictured with the Special Olympics Basketball participants recently at their practice in Burlington.
"I see one of the players, Ron Buehlman, all the time. He's a nice guy and he loves playing basketball," said agent Monroe.
Agency Director of the Western Racine County Special Olympics Donna McKusker was on hand at the practice to receive the donation.
For additional information about the Western County Special Olympics go to their face book page at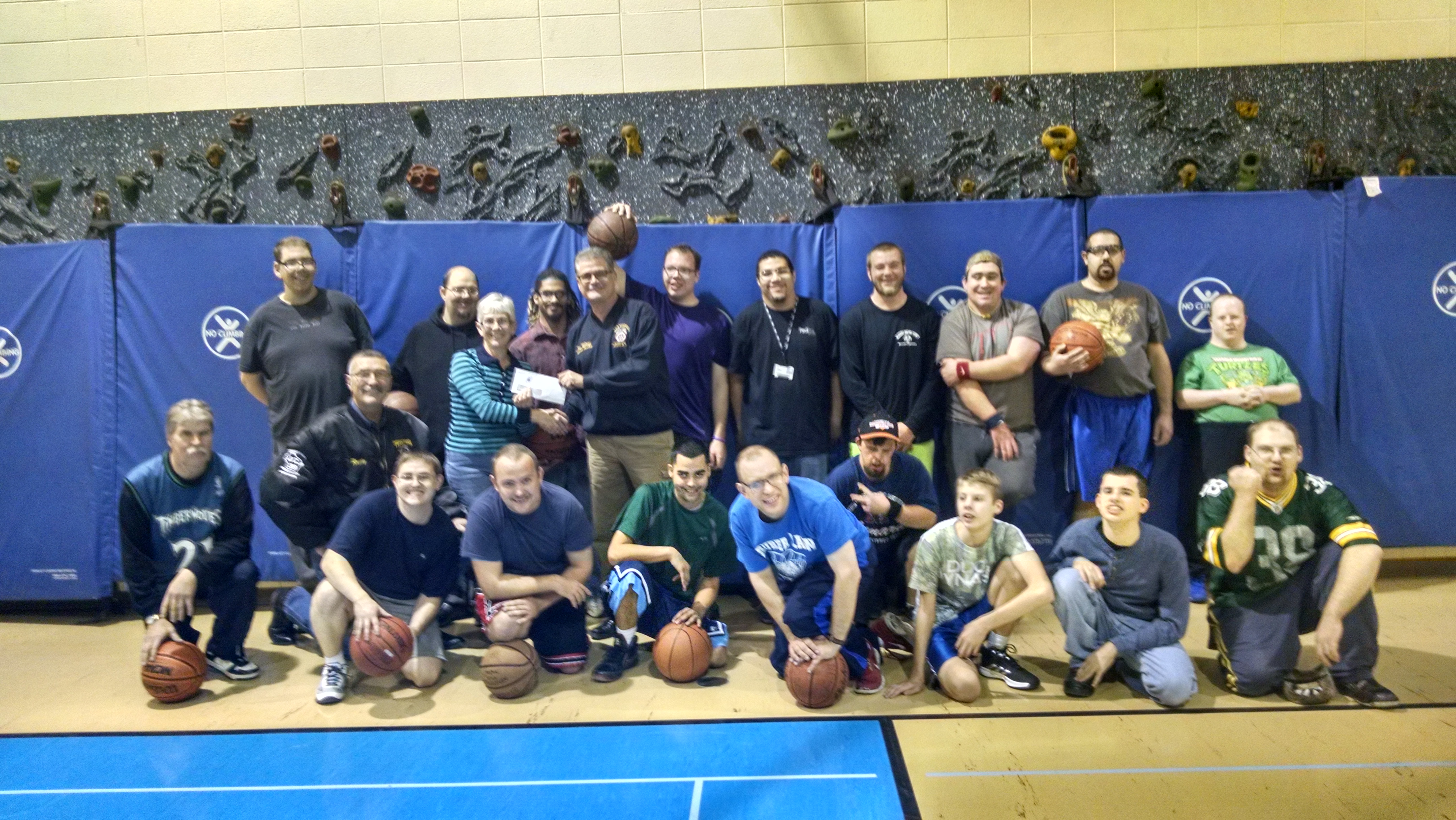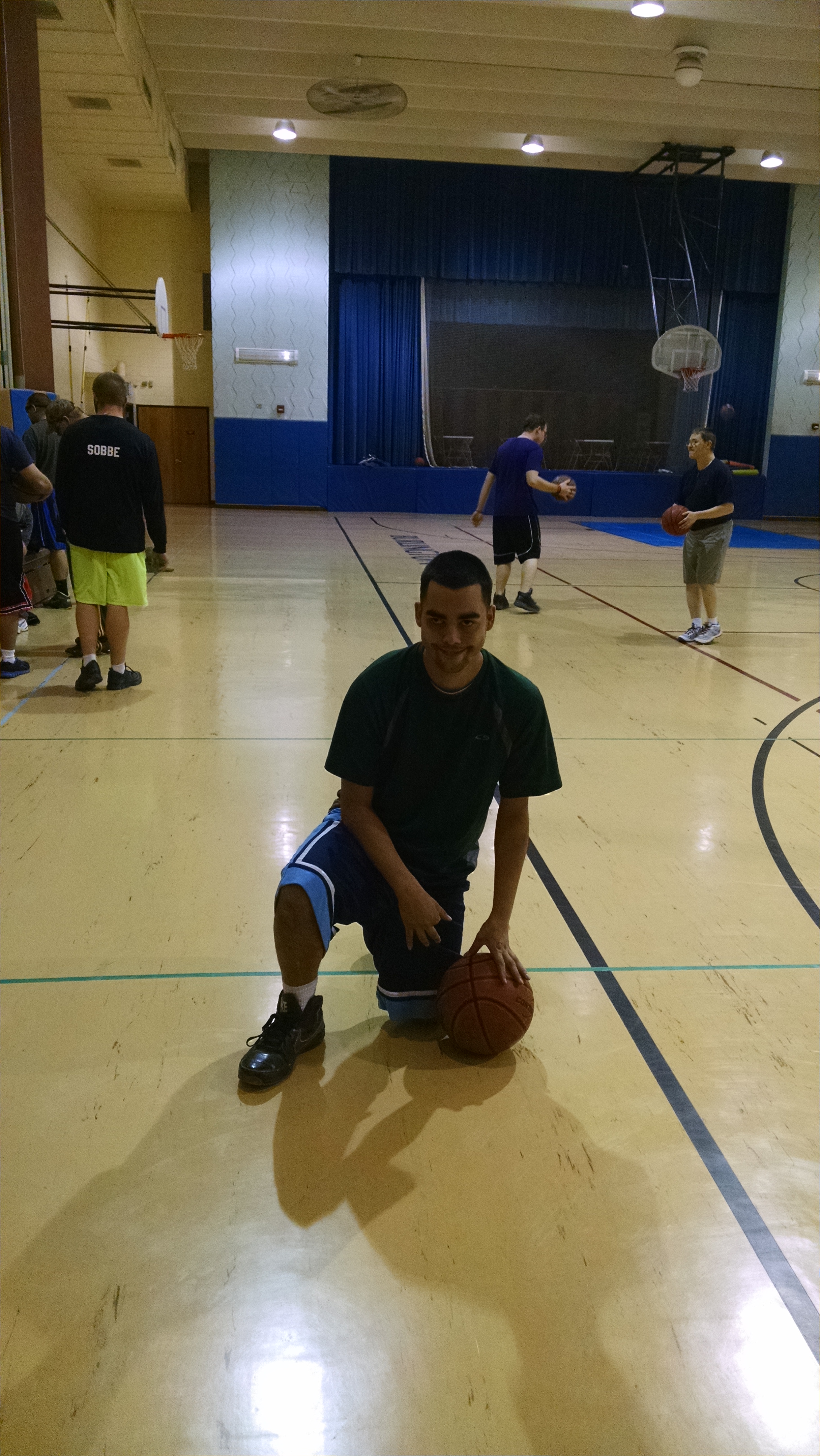 Special Olympic basketball player Ron Buehlman
Teamsters Local 200 is proud to announce that we have signed a new ready mix company to a long term Union contract. Ozinga Ready Mix Concrete, is a 4th generation family run ready mix business that has just opened its first location in Kenosha with the intent of expanding to several other locations in southeastern Wisconsin.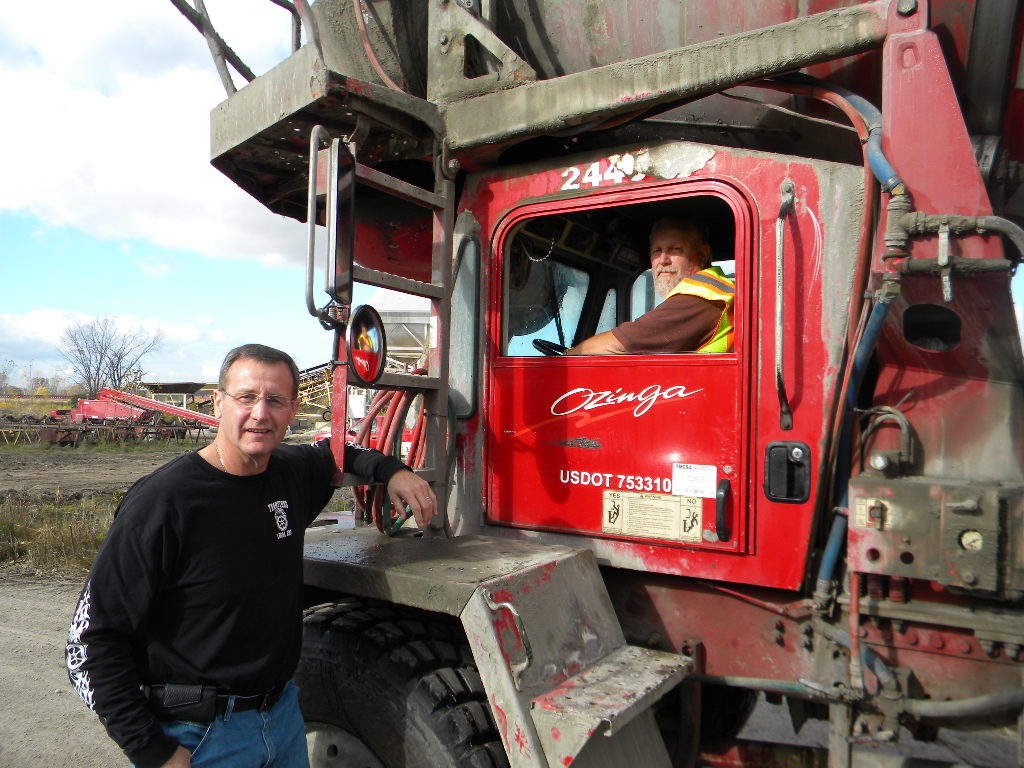 Business Agent Tom Benvenuto with Local 200 member Gale Oldenburg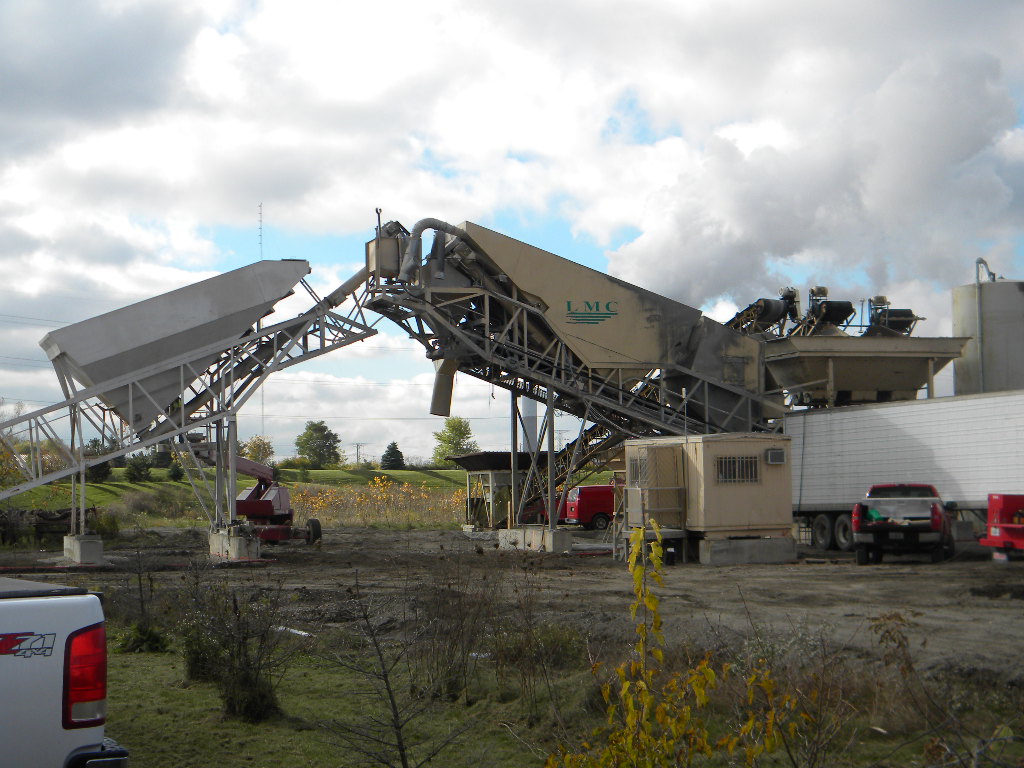 Ozinga Ready Mix temporary portable plant in Kenosha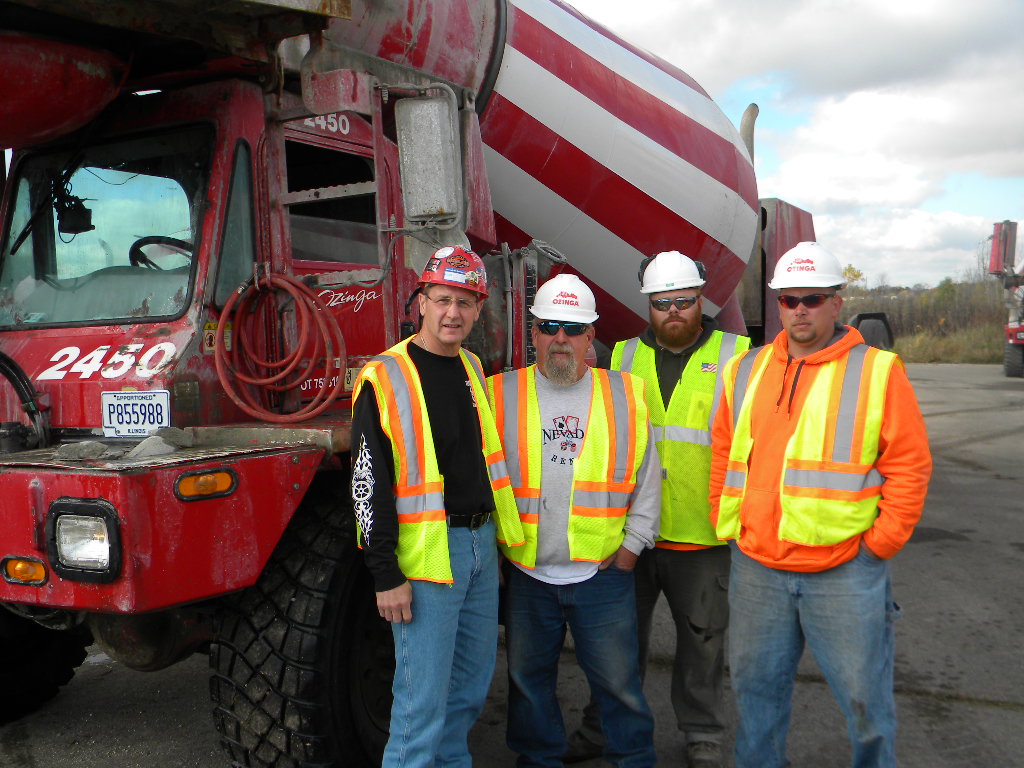 L to R Business Agent Tom Benvenuto with Local 200 members Rick Smithkey, Andrew Brommer, Mike Butterworth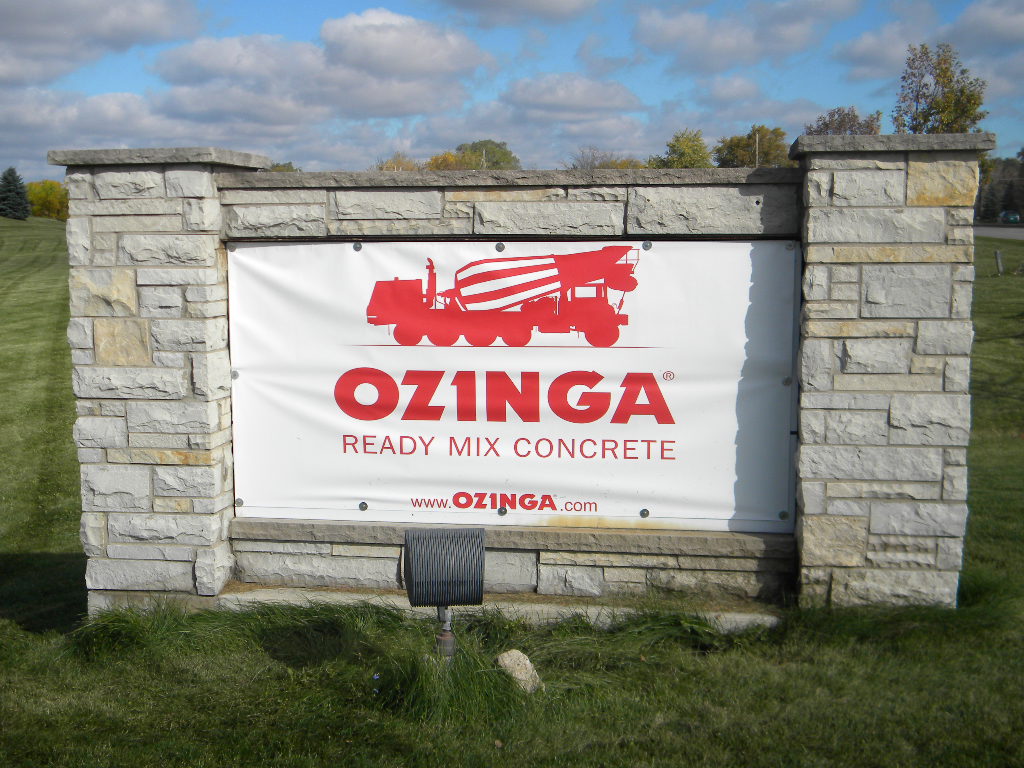 Ozinga sign outside their Kenosha Plant
With the Country's Mid-Term elections behind us, we as an organization look to the future. The goals of the Local Union are to understand the needs of the working families within our own membership, our communities and within the State of Wisconsin. With that understanding, the determination to secure living wages, affordable healthcare and retirement security shall be on the forefront.
Organizing the un-organized employees shall be an effort we collectively share. The work to be done can only be accomplished as whole, with each member participating. Workers have endured decades of advancement within the workplace. With that advancement, we shall promote continuation and strengthen our presence.
As we proceed with determination, we do so cautiously. Listening can be crucial. As we listen, we undertake the role of leadership. Then our actions will reflect sound decisions for generations to come.
In Solidarity
MAKE SURE WE HAVE YOUR
CURRENT E-MAIL ADDRESS
Make sure that you do not get missed when the Local sends important information to it's members and retirees.
Keep your information updated with the Local. If you have moved or changed addresses within the past 6 months, please contact the Local to request that your contact information be brought up-to-date.
You can message the office staff through the Local 200 website (go to the "Contact Us" page listed above), Facebook or call at 414-771-6363.
This request is for all members active and retired.
Local 200 member Dan Poenitsch, his wife, Julie and their daughter Rachel are pictured with Local 200 Secretary Treasurer Tom Millonzi and Local 200 President Tom Bennett.
Rachel was selected as a $1,000.00 James R. Hoffa Memorial Scholarship recipient in the 2014-2015 scholarship for high school seniors.
Rachel will be attending Carroll College where she will pursue a degree in Biology and Pre- Physician Assistant.
Congratulations to Rachel from all of L200 for receiving this award and good luck with your future studies!