IN MEMORIAM
SAD NEWS FOR TEAMSTERS
Scott Modlinski
1957 - 2015
Local 200 Brother and longtime Steward
Scotty Modlinski passed away yesterday.
"This is a sad day for all Teamsters in Local 200 and for me personally," said Secretary Treasurer Tom Millonzi. "I have known Scott for many, many years and I will truly miss him. The collective thoughts of all his Brothers and Sisters in Local 200 go out to his family."
Scott has been a Teamster since 1979 starting his Teamster career at Clairmont Trucking Co.
Please watch this venue for arrangements as we become aware
IMPORTANT UPDATES
NATIONAL TEAMSTER WOMENS MONTH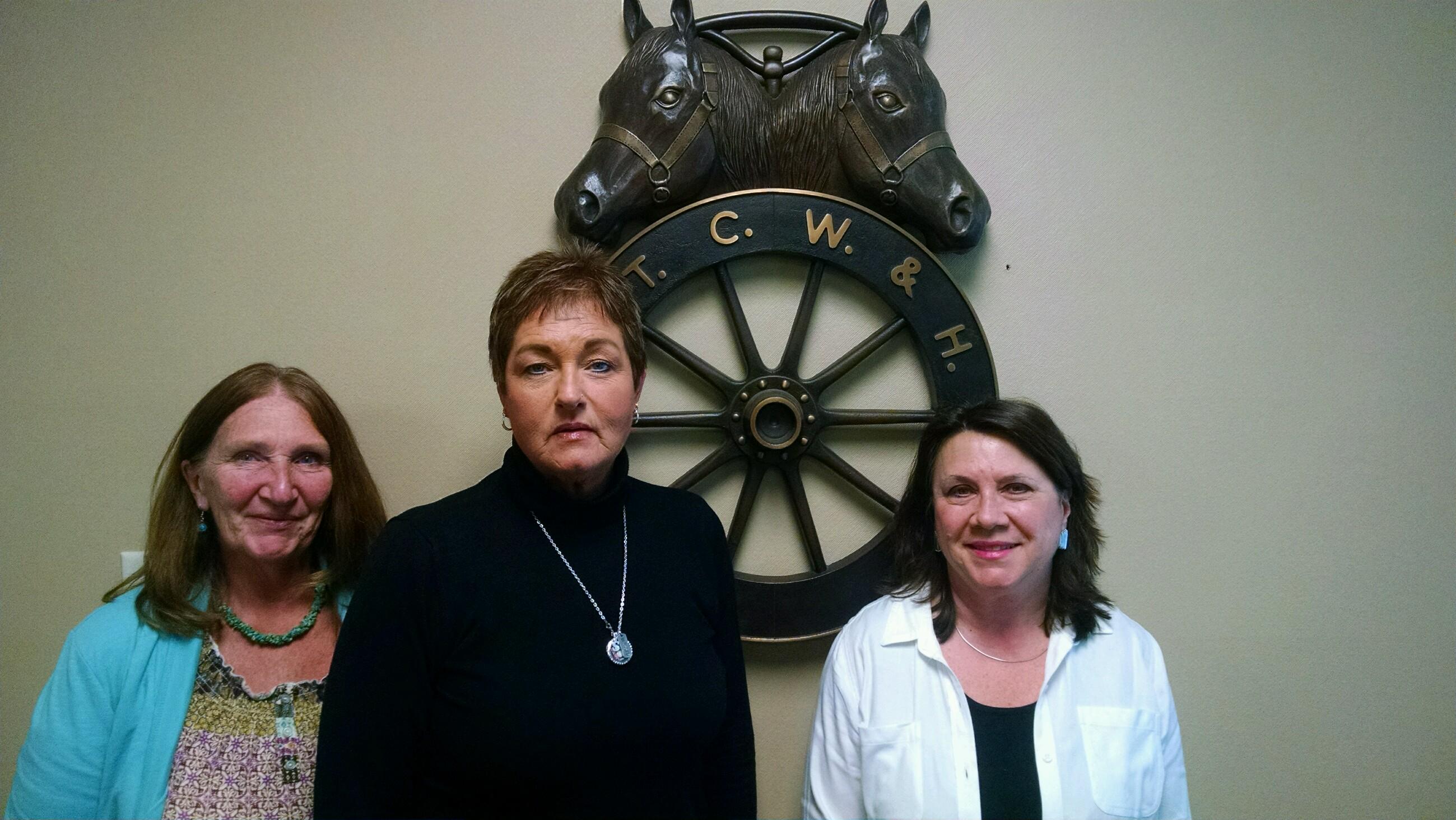 KATHY, SANDRA, BONNIE
TEAMSTERS LOCAL 200 OFFICE STAFF
SOLDON LAW FIRM, LLC.
ATTORNEYS AT LAW
Presents
Right To Work
Discussion
---
MEMBER AT WORK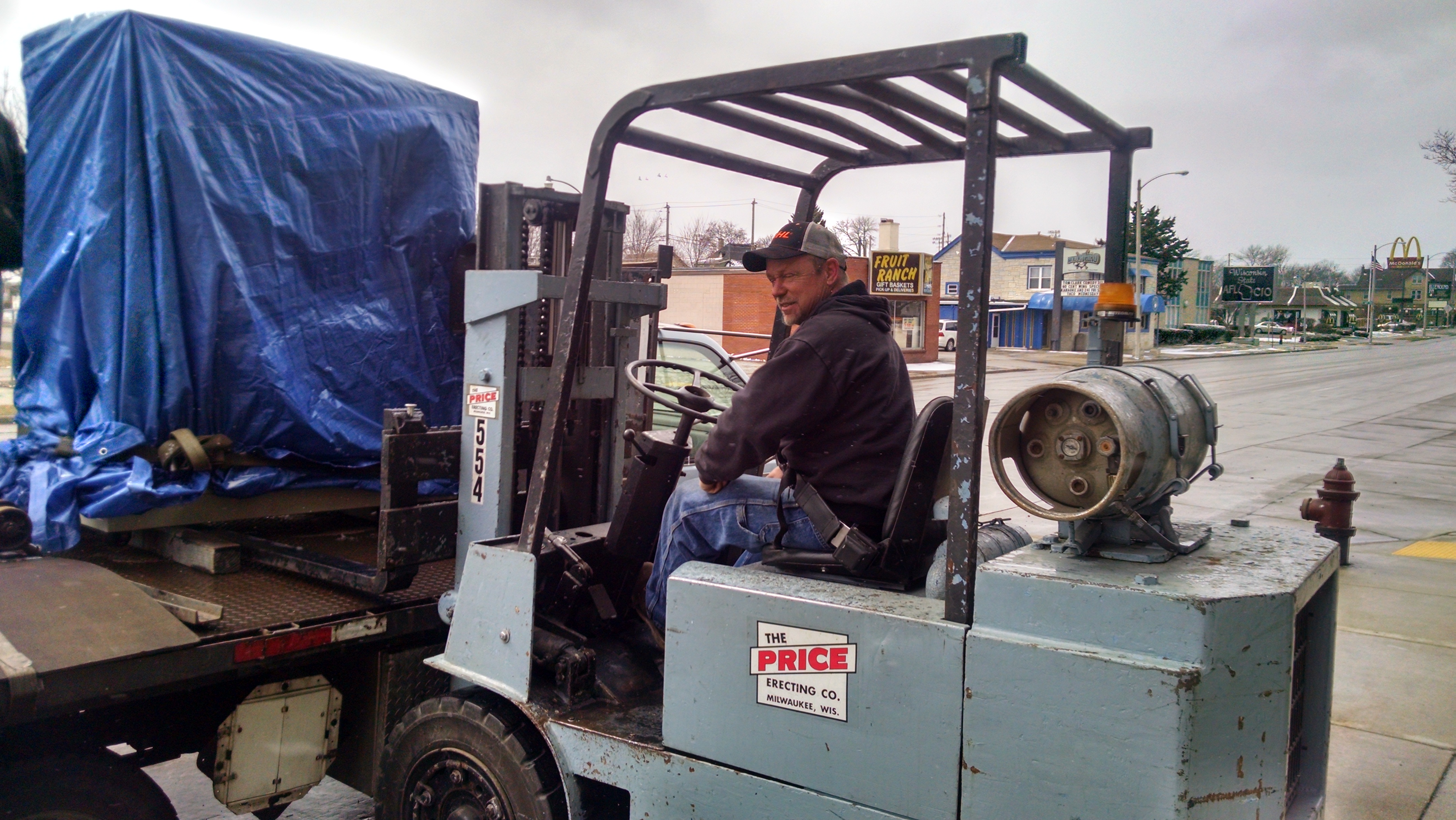 Local 200 member Mark Ruid unloading new medical equipment to be installed at the Wisconsin Health Fund. Brother Ruid was working along with a crew of Local 8 Ironworkers from Milwaukee who removed the older machinery to make place for the new.
On Wednesday February 25, 2015 Local 200 held a general meeting for ready mix members working in the Milwaukee area to discuss the current issues in our industry going into the new construction season . 75 members who work at Nuvo, Sonag, Meyer Material , Ace and Prairie Material showed up for this information meeting. Business Agents Mike Gurich and Tom Benvenuto updated members on what is happening in the construction/ready mix industry and answered several questions from members during the 3 hour meeting.
| | |
| --- | --- |
| What's New at Teamsters 200 | |
Saturday Stewards from around the jurisdiction of Local 200 came in for training. "Shawn Ellis came in from the IBT to address the Stewards on many workplace scenarios. Right to Work was part of the discussions," said L200 President Tom Bennett. Read More...
TEAMSTERS LOCAL 200
SCHOLARSHIP FUND
2015 APPLICATION
Teamsters Local 200 and Special Olympics
Teamsters donate to Local Special Olympics
Local 200 Secretary Treasurer Tom Millonzi along with Local 200 Business agent Randy Monroe are pictured with the Special Olympics Basketball participants recently at their practice in Burlington.
"I see one of the players, Ron Buehlman, all the time. He's a nice guy and he loves playing basketball," said agent Monroe.
Agency Director of the Western Racine County Special Olympics Donna McKusker was on hand at the practice to receive the donation.
For additional information about the Western County Special Olympics go to their face book page at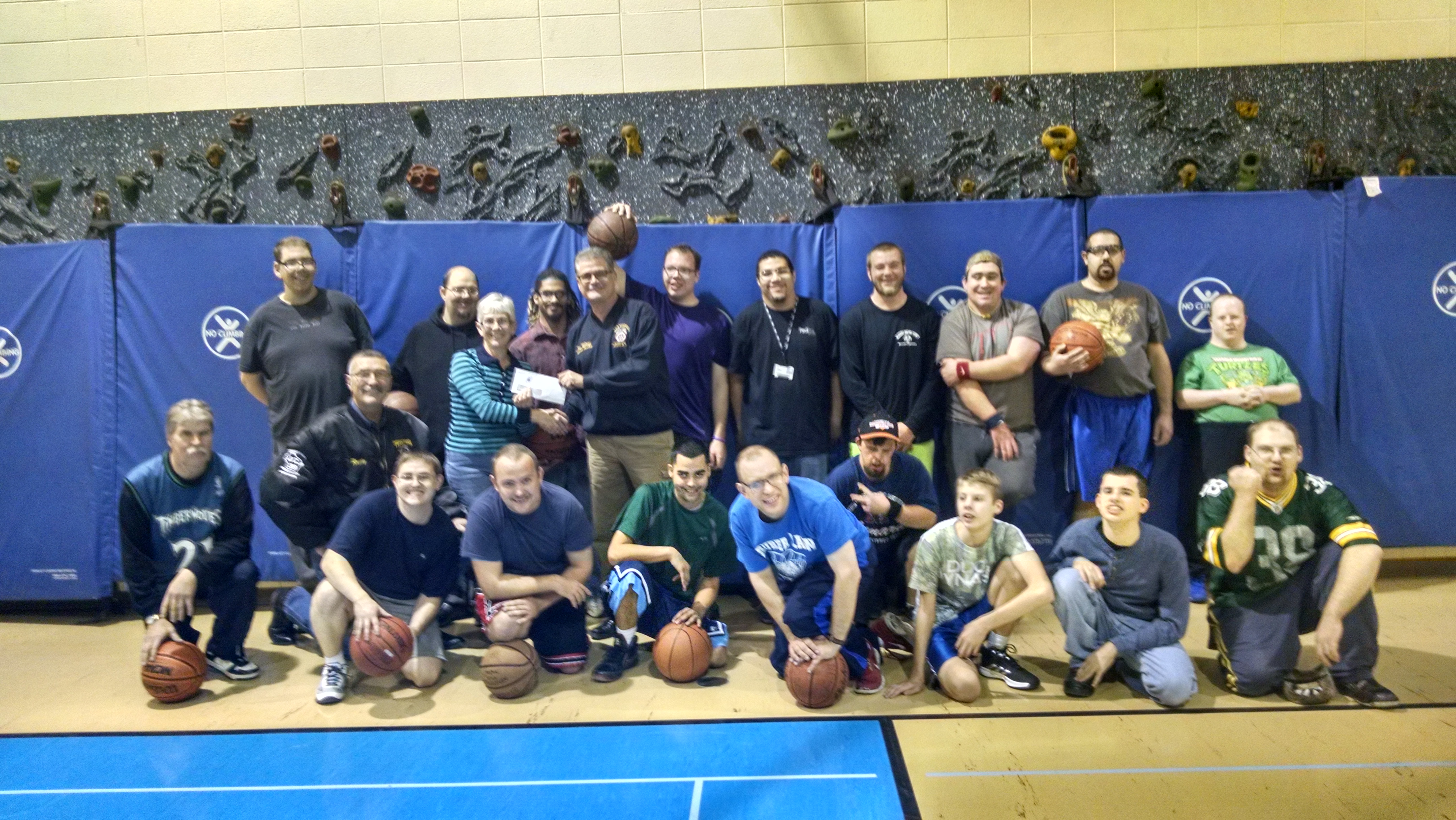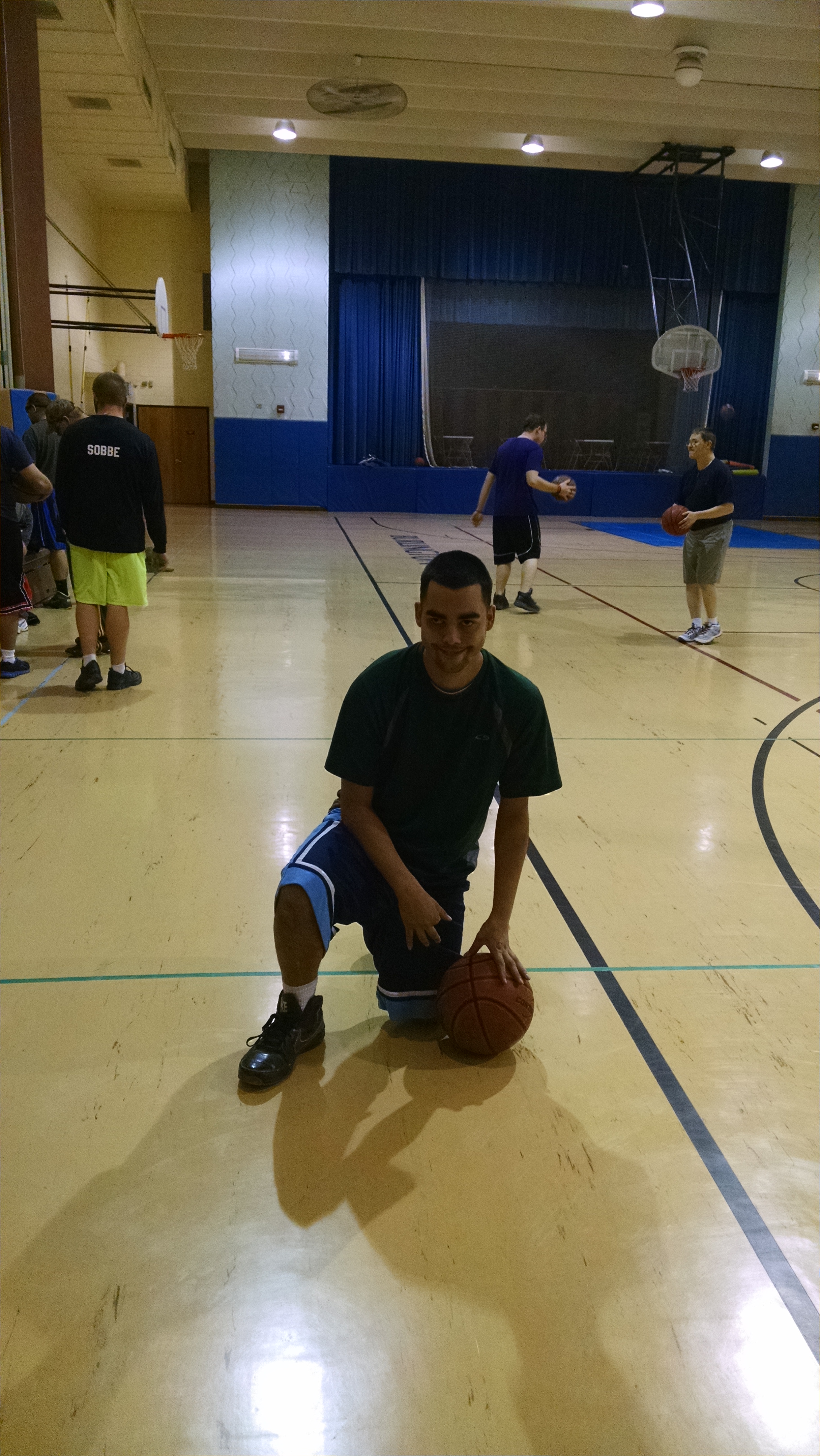 Special Olympic basketball player Ron Buehlman