TEAMSTERS LOCAL 200 NIGHT WITH THE ADMIRALS
| | |
| --- | --- |
| What's New at Teamsters 200 | |
TEAMSTERS LOCAL 200
SCHOLARSHIP FUND
2015 APPLICATION
Wednesday December 17 over 100 representatives of the MBTC attended a seminar held at Teamsters Local 200 to hear from those AGAINST "Right to Work."
" This meeting was well attended and very informative, and showed a very different perspective, from contractors themselves and their desire against this legislation" said Local 200 Secretary Treasurer Tom Millonzi.
" Over 300 businesses have signed up that they do NOT want right to work in Wisconsin" added Millonzi.
For more information on this movement against right to work visit www.wisconsincontractorscoalition.com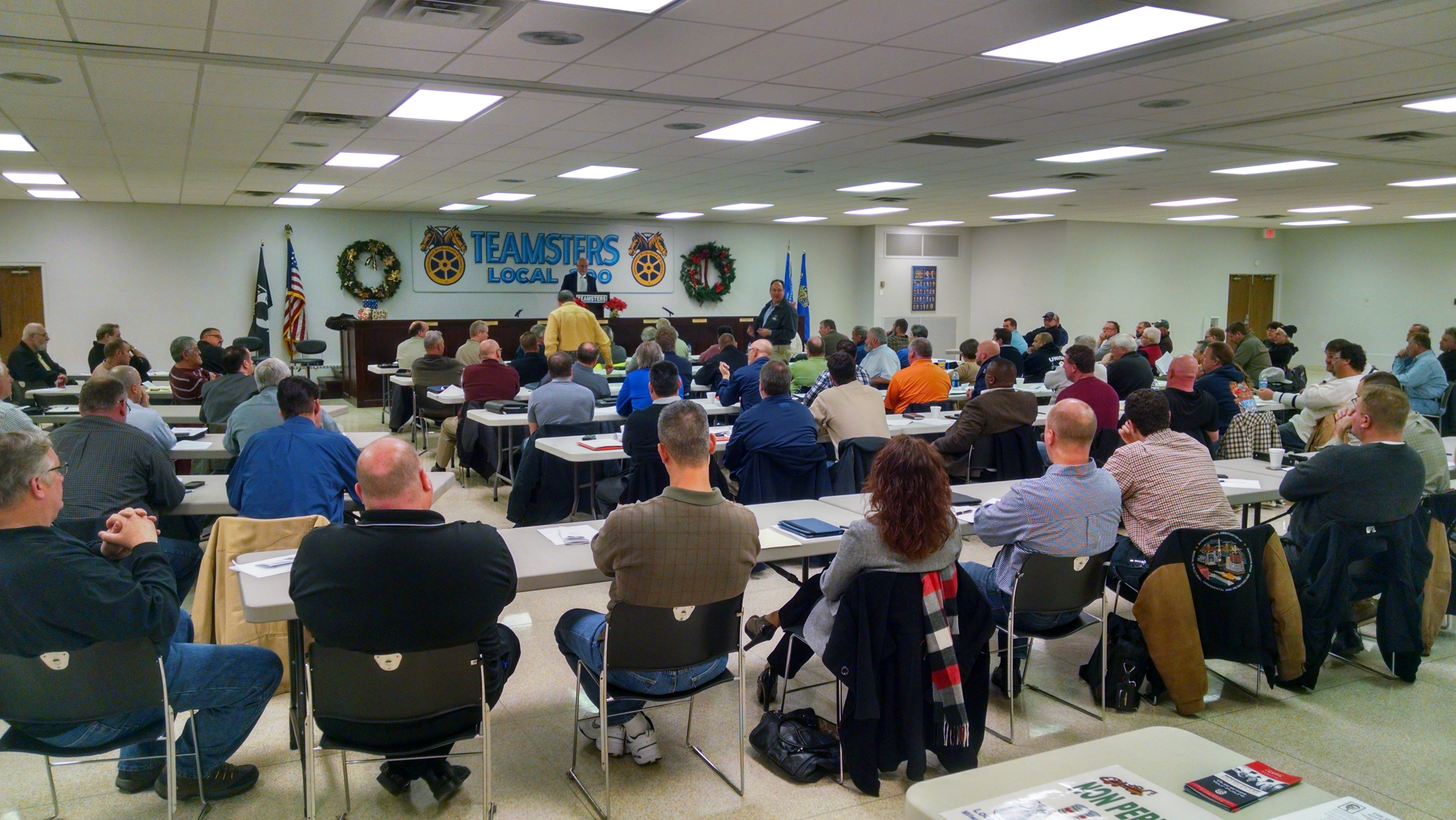 Teamsters Local 200 and Special Olympics
Teamsters donate to Local Special Olympics
Local 200 Secretary Treasurer Tom Millonzi along with Local 200 Business agent Randy Monroe are pictured with the Special Olympics Basketball participants recently at their practice in Burlington.
"I see one of the players, Ron Buehlman, all the time. He's a nice guy and he loves playing basketball," said agent Monroe.
Agency Director of the Western Racine County Special Olympics Donna McKusker was on hand at the practice to receive the donation.
For additional information about the Western County Special Olympics go to their face book page at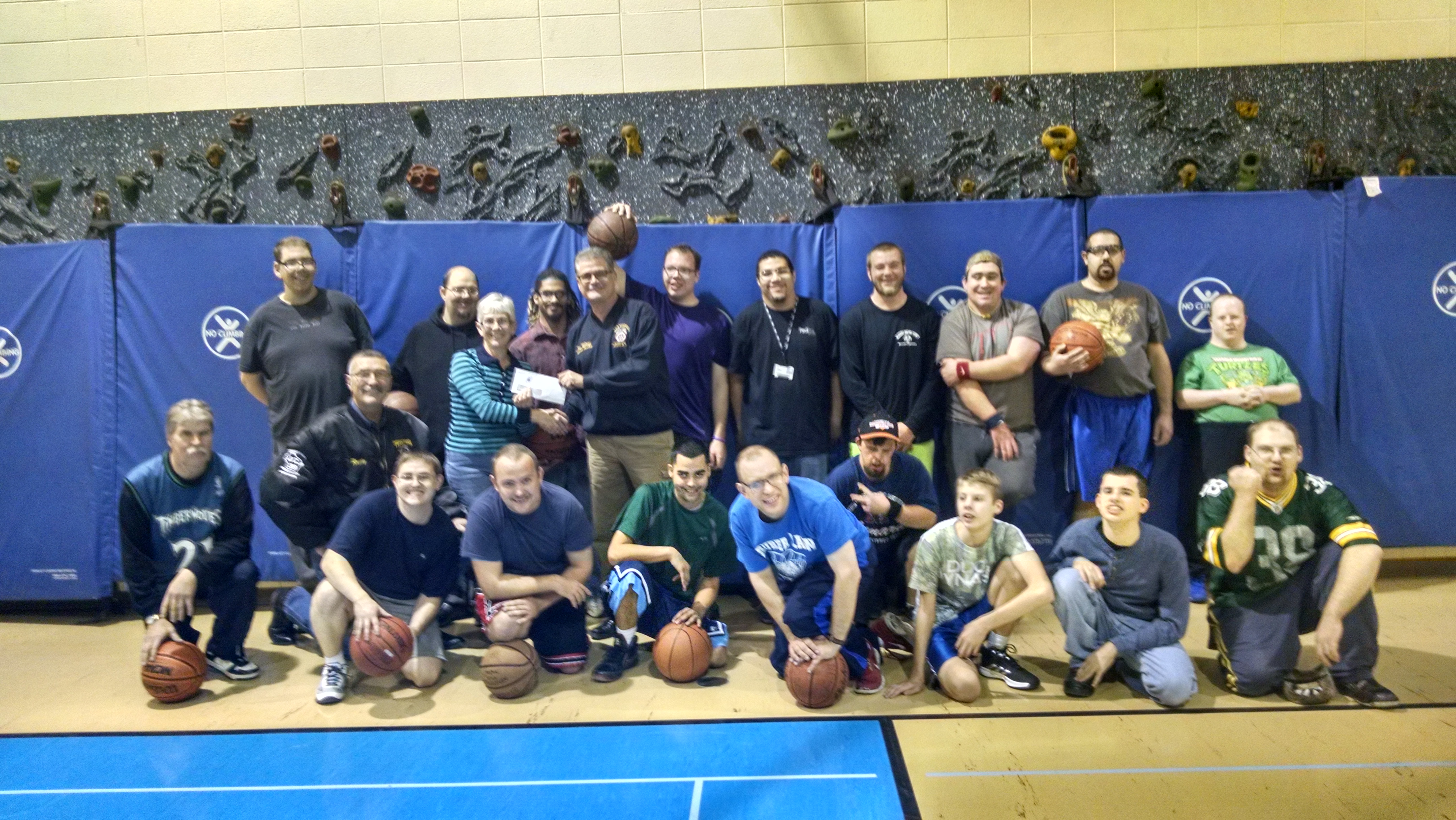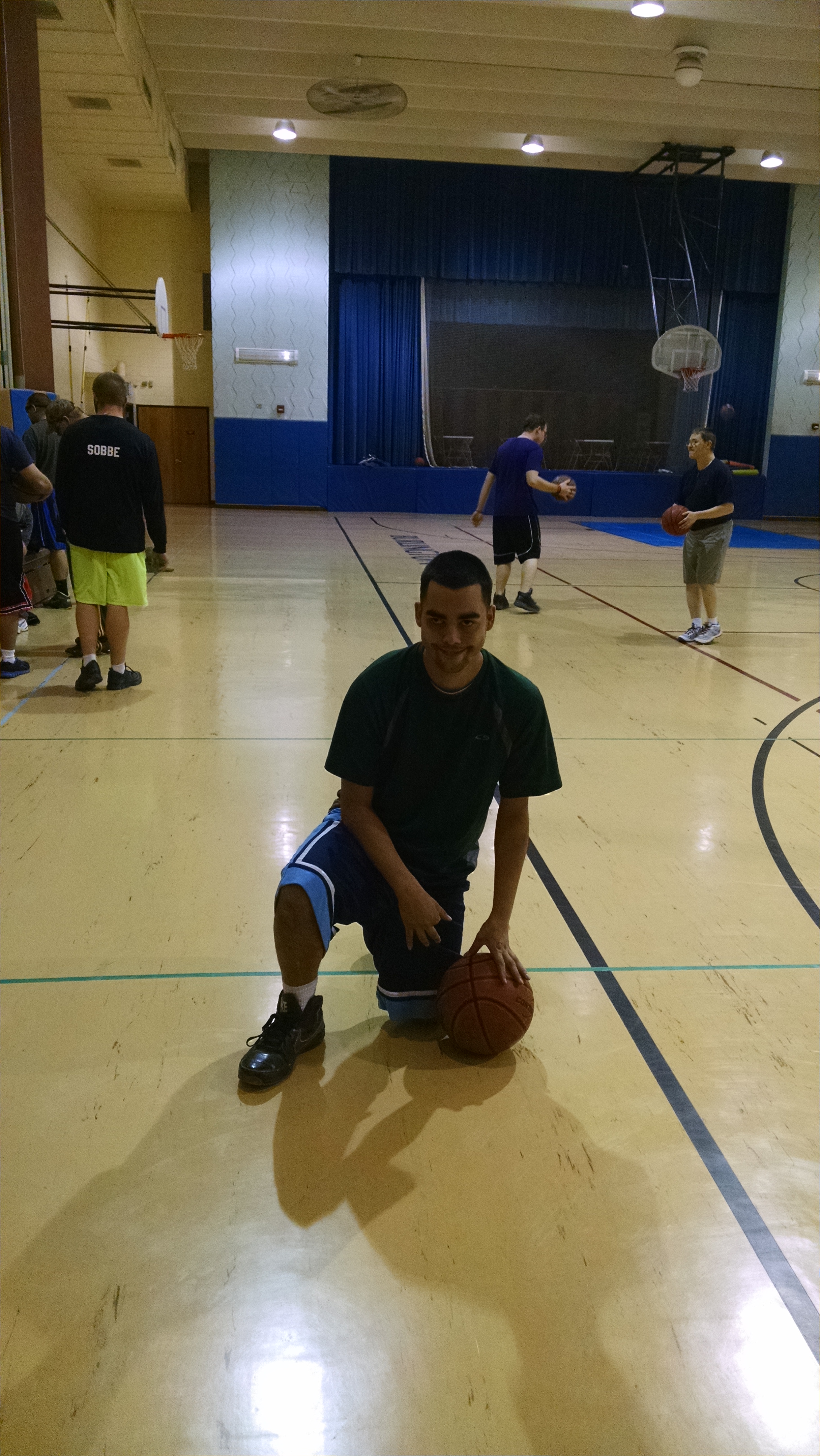 Special Olympic basketball player Ron Buehlman