RIGHT TO WORK INFO
From the Desk of the Secretary Treasurer
Right to Work / Right to Disclaim
Unknown to most of those advocating Right to Work in Wisconsin is the Union representing the workers right to Disclaim.
What does Disclaim mean? It means Unions representing workers can disclaim a group and no longer represent them.
Disclaiming a group is rare. With the onset of right to work, this process has the potential of becoming common place.
Unions are in the business of representing workers.
If a number of workers in a particular represented group make the decision to not pay their dues, the Union may make the decision that it is no longer financially responsible to represent the group as a whole in grievances, bargaining, arbitrations, and all other aspects of Union representation.
The byproduct of the group being disclaimed is that ALL the workers in that particular group would lose the protection of a collective bargaining agreement, and ALL the workers would become At Will workers. Not just those Union members unwilling to pay for that representation.
Union members can avoid the potential of being disclaimed and becoming an at will worker by educating their fellow Union brothers and sisters on the benefits of remaining Union and paying their dues.
Don't be fooled by the right to work phrase.
Get the facts.
Next up.
What is At Will?
Thomas L. Millonzi
Secretary Treasurer
Teamsters Local Union No. 200
CLICK HERE TO SIGN THE PETITION SHOWING YOUR OPPOSITION TO THE RIGHT TO WORK BILL
---
---
Daily Kos Labor
FRI FEB 20, 2015 AT 02:00 PM PST
"I fear for the future of my state and the nation as a whole, where the worker is nothing more than a commodity to be bought and sold in the marketplace to the lowest bidder."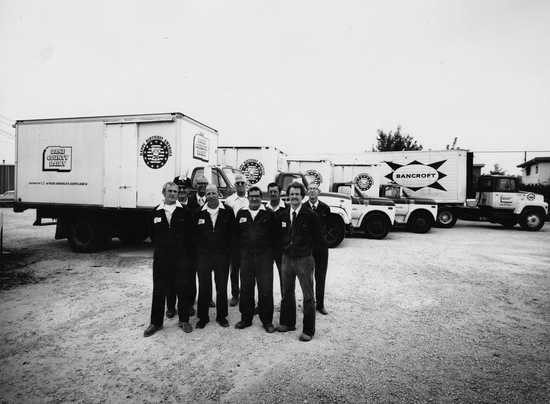 The men of Dane Country Dairy, and Teamsters Local 695, in happier times.
I am a union member, my father was a union member, my brother and sister were union members. My dad's union job put food on the table and ensured that our family had a stable and growing income. Until his union busting bastard of a boss tried to break the union, that is.
Teamsters local 695 went to the NLRB
, and eventually the NLRB went to court and the union won and my dad received a settlement.
During that time my family's income decreased, and my father was relegated to taking a job as a security guard at the zoo and one of the malls in town. It would take almost ten years before all the legalities were cared for and he received his settlement and he could retire. I am not sure what the recourse my dad and his union brothers would have had if Wisconsin had been a right-to-work state then.
Within the next week, Walker and the Koch brother-owned cabal in the state legislature will force a right-to-work bill through the Assembly and Senate. Governor Walker will sign it into law. And Wisconsin, once the laboratory of Democracy, will become another state where the voice of the worker has been diminished.
I fear for the future of my state and the nation as a whole, where the worker is nothing more than a commodity to be bought and sold in the marketplace to the lowest bidder. Our rights are being taken away, one piece at a time. Corporate profits are more important than the people who do the work to make corporations profitable.
As hard as I try, I cannot put a positive spin on this. I cannot see any hope for the future. The Wisconsin I grew up in is no more.
ORIGINALLY POSTED TO DAILY KOS LABOR ON FRI FEB 20, 2015 AT 02:00 PM PST.
---
---
CLICK "HERE" FOR THE LATEST BLOG CONCERNING RIGHT TO WORK
---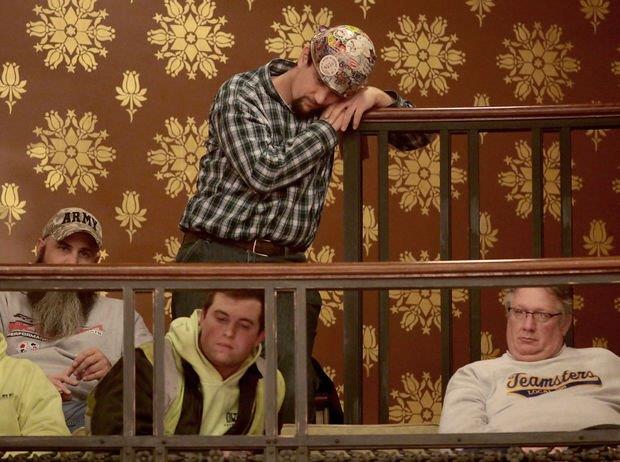 Local 200 President Tom Bennett (pictured right) along with some other loyal Union members listen to the Senate hearing
LOCAL 200 HOLDS 2015 STEWARD TRAINING


Saturday Stewards from around the jurisdiction of Local 200 came in for training. "Shawn Ellis came in from the IBT to address the Stewards on many workplace scenarios. Right to Work was part of the discussions," said L200 President Tom Bennett.
Read More...
LOCAL 200 LEADERS TRAVEL TO MADISON TO OPPOSE THE "RIGHT TO WORK" LEGISLATION
CLICK ON THE LINK BELOW TO FOLLOW THE
TEAMSTERS BLOG RTW STORIES
"TEAMSTERS BLOG RIGHT TO WORK STORIES"
---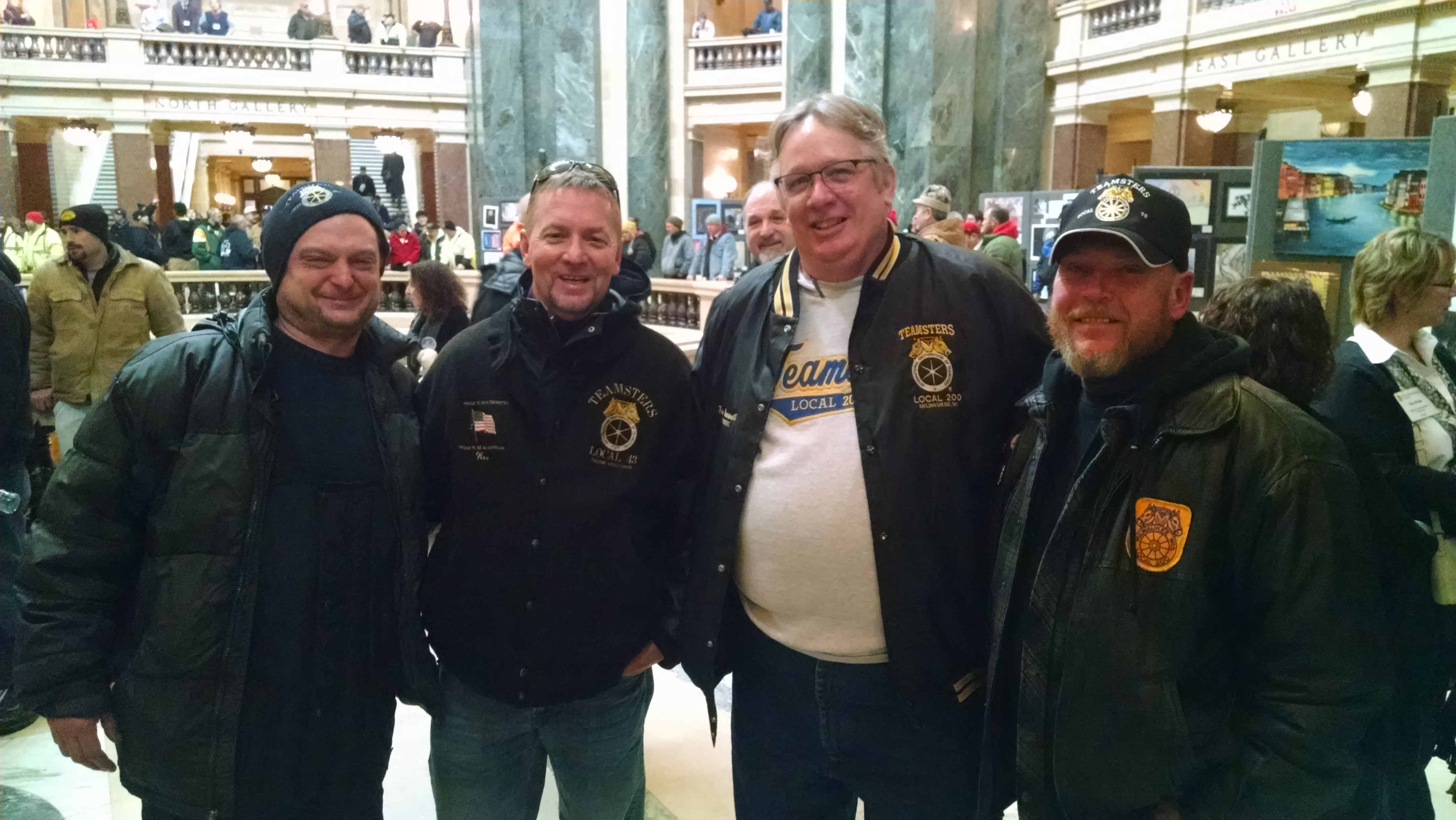 L200 member and Roundys employee Tom Lindert , L200 Business Agent Wes Gable, L200 President Tom Bennett, and L200 member and Roundys employee Freddy Steinbach at the Capital today protesting the damaging Right to Work legislation.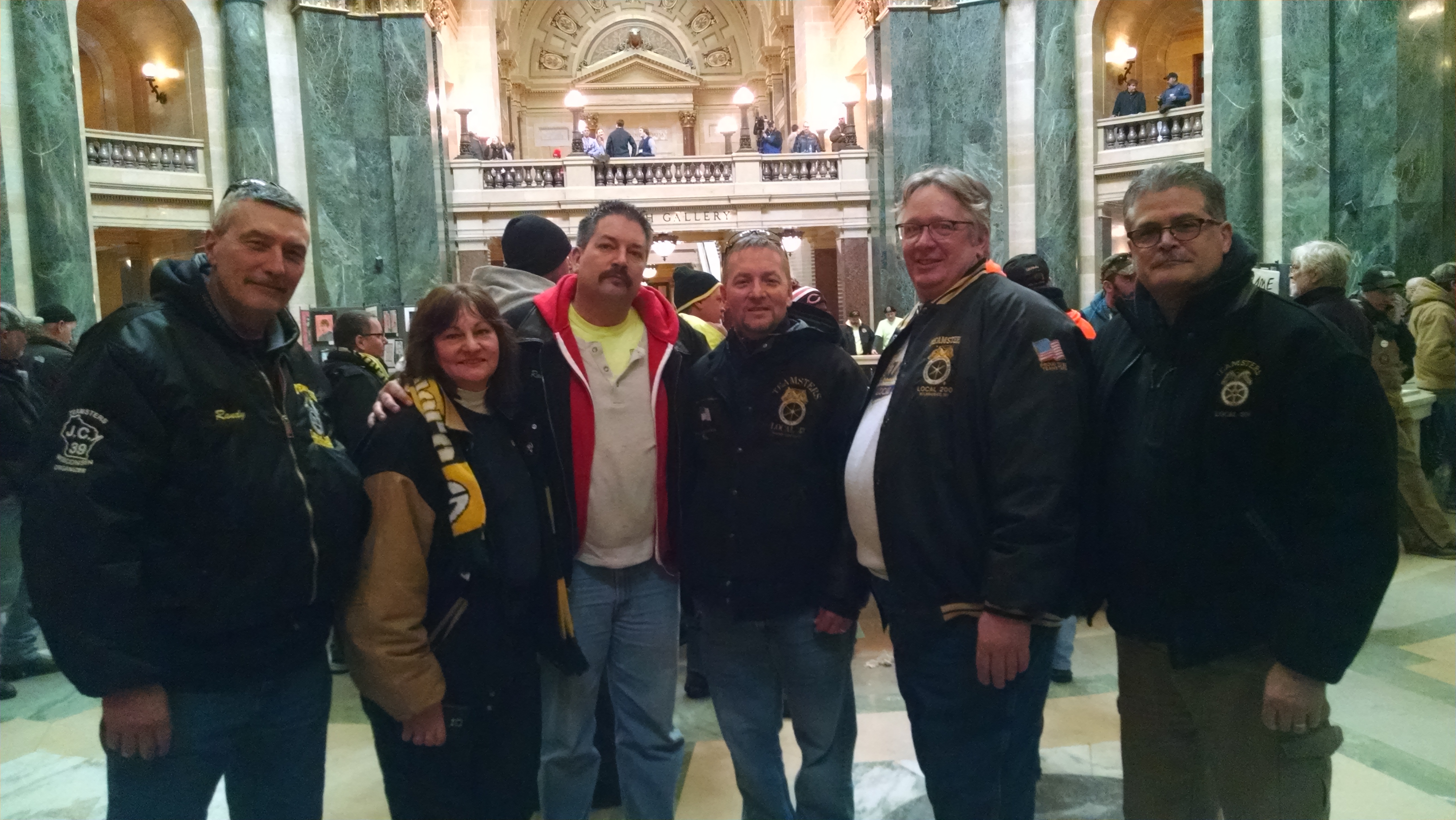 Randy Monroe L200, Beth Kirchman L662 , Randy Bryce Iron Worker, Wes Gable L200, Tom Bennett L200 and Tom Millonzi L200.
| | |
| --- | --- |
| What's New at Teamsters 200 | |
TEAMSTERS LOCAL 200
SCHOLARSHIP FUND
2015 APPLICATION
Wednesday December 17 over 100 representatives of the MBTC attended a seminar held at Teamsters Local 200 to hear from those AGAINST "Right to Work."
" This meeting was well attended and very informative, and showed a very different perspective, from contractors themselves and their desire against this legislation" said Local 200 Secretary Treasurer Tom Millonzi.
" Over 300 businesses have signed up that they do NOT want right to work in Wisconsin" added Millonzi.
For more information on this movement against right to work visit www.wisconsincontractorscoalition.com