LATEST NEWS
https://teamster.org/build-back-stronger/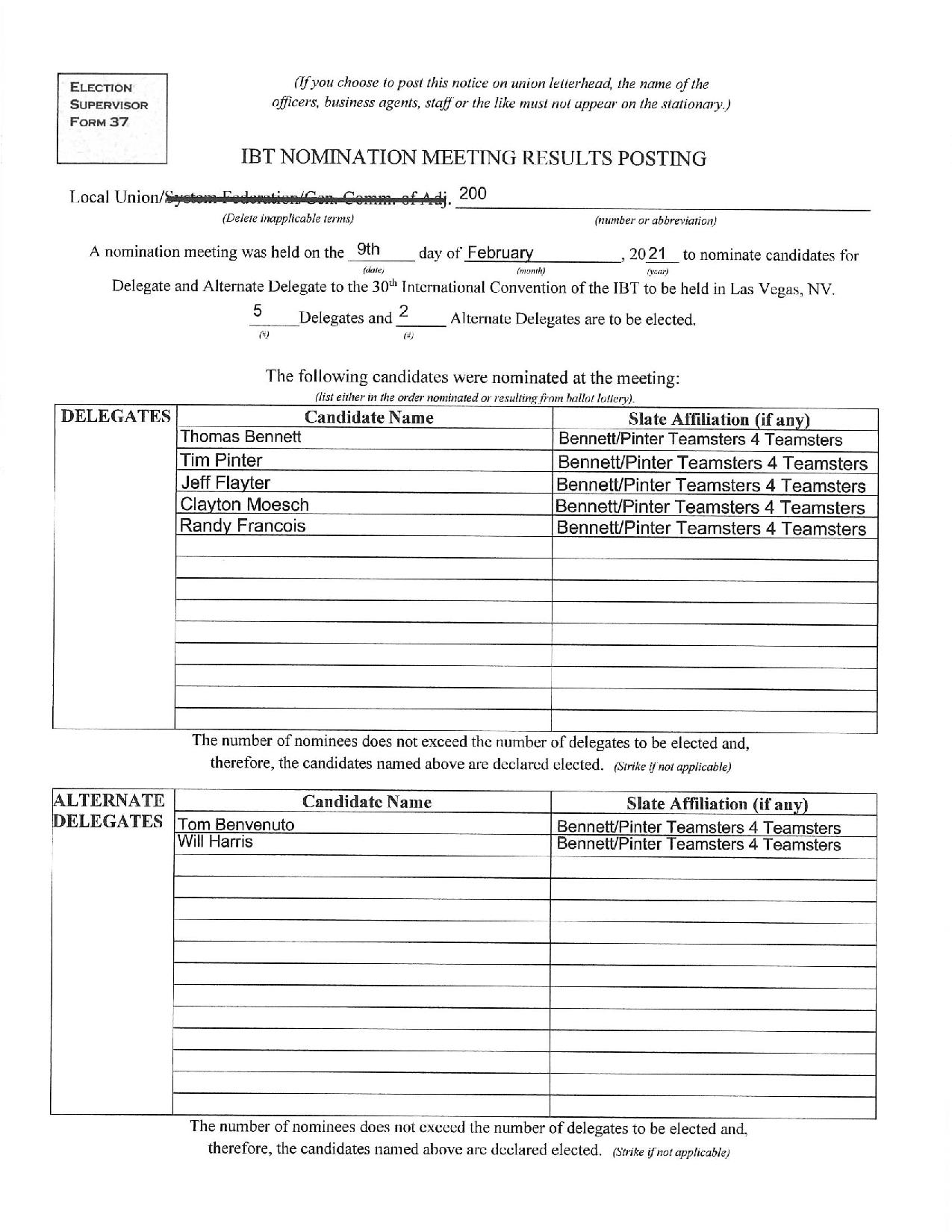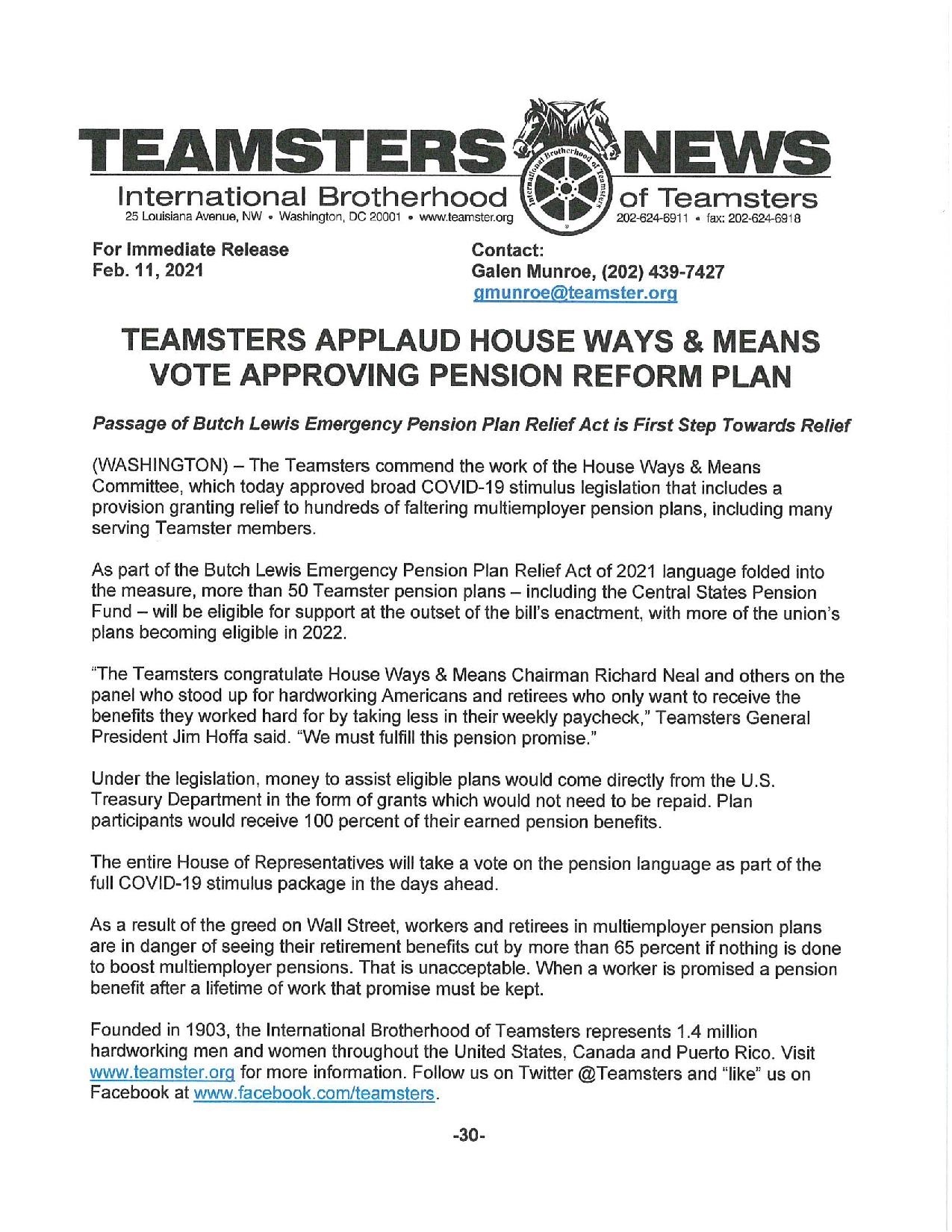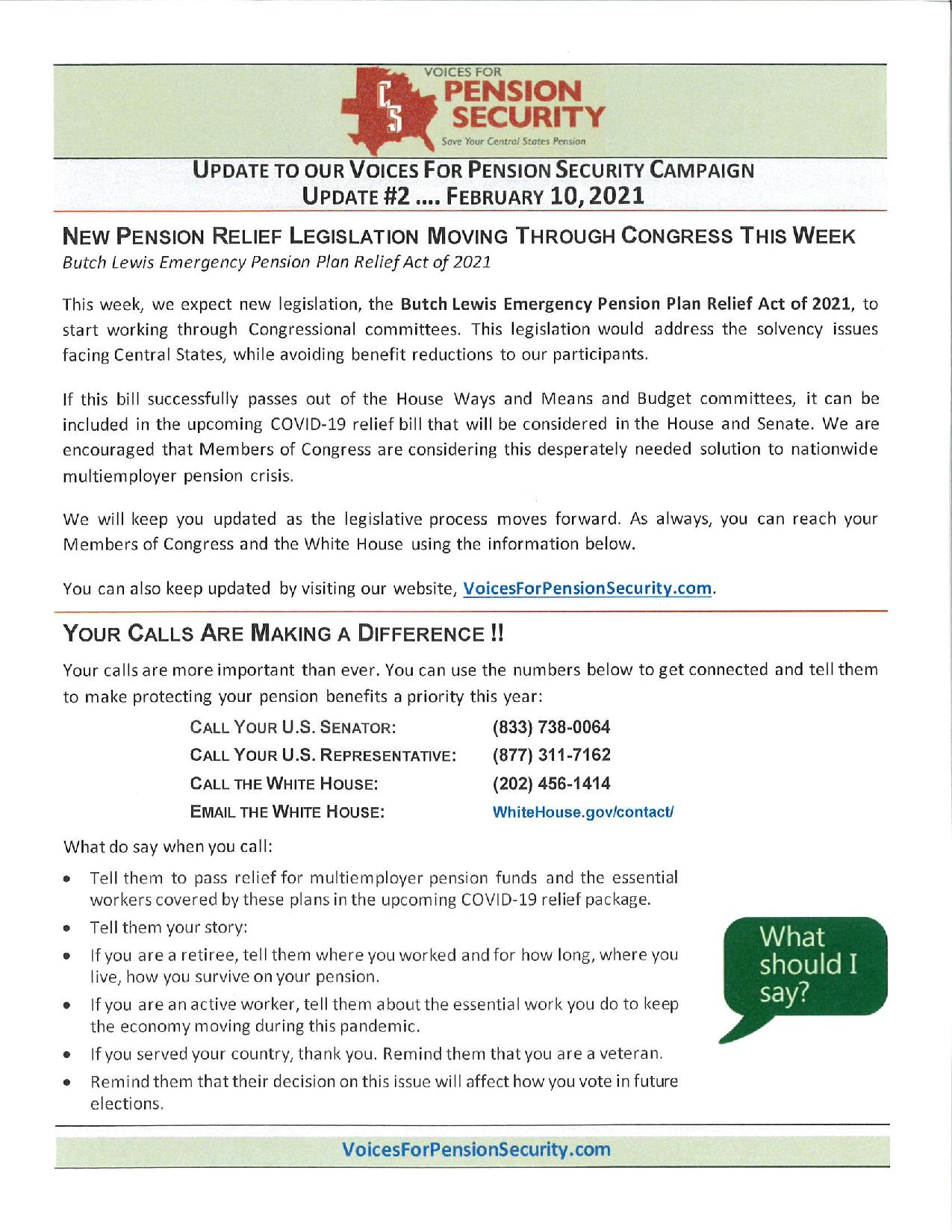 TEAMSTERS LAUD HOUSE COMMITTEE FOR INCLUDING PENSION REFORM IN STIMULUS BILL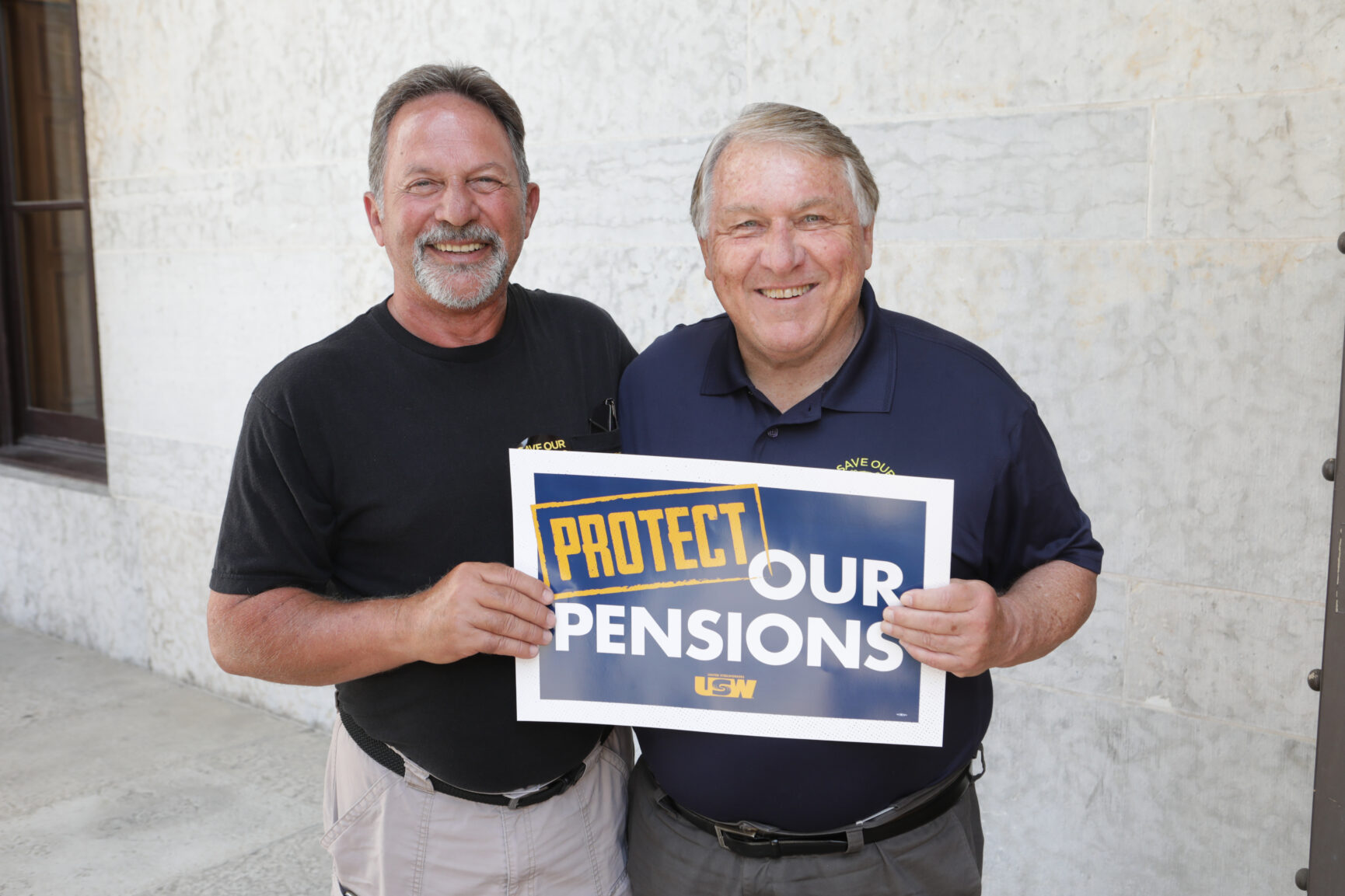 Butch Lewis Emergency Pension Plan Relief Act Would Save Retirements of 1M+
Press Contact: Galen Munroe Phone: (202) 439-7427 Email: gmunroe@teamster.org
(WASHINGTON) – The Teamsters are applauding the House Ways & Means Committee's inclusion of a multiemployer pension reform measure in a broader stimulus package introduced by the panel yesterday.
In unveiling language included in the Butch Lewis Emergency Pension Plan Relief Act of 2021, the House panel took the first step towards ensuring that millions of retirees and active workers who have played by the rules will receive the pension benefits they earned through years of hard work.
"The financial distress many of these plans are facing is beyond the control of retirees and workers," Teamsters General President Jim Hoffa said. "While multiemployer pension plans have been buffeted by economic turbulence over the decades, the situation has been seriously exacerbated by the current pandemic."
Through no fault of their own, the earned pension benefits of millions of retirees and active workers are being threatened due to the deteriorating financial status or the impending insolvency of hundreds of multiemployer pension plans – including the Teamsters' own Central States Pension Fund – representing more than 1 million participants.
The shutdown of the U.S. economy has greatly amplified the financial struggle of these plans. Hundreds of employers are now facing bankruptcy and cannot contribute to multiemployer pension funds; employees have lost their jobs and the sharp drop in interest rates have hit plans hard. Senior citizens and essential workers are disproportionately impacted by both the impacts of COVID-19 and the multiemployer pension crisis.
Founded in 1903, the International Brotherhood of Teamsters represents 1.4 million hardworking men and women throughout the United States, Canada and Puerto Rico. Visit www.teamster.org for more information. Follow us on Twitter @Teamsters and "like" us on Facebook at www.facebook.com/teamsters.
Update to Multiemployer Pension resolve in the House. This upcoming "markup" does include actions on the Multiemployer Pension Crisis.
There is an opportunity to move Multiemployer Pension Legislation through the House and the Senate as the activism by elected Officials has escalated on behalf of working families. Here is where all Teamsters, Active and Retired can be engaged, and make an impact. Reach out to your elected Officials in Washington D.C. and insist upon them to act on this issue.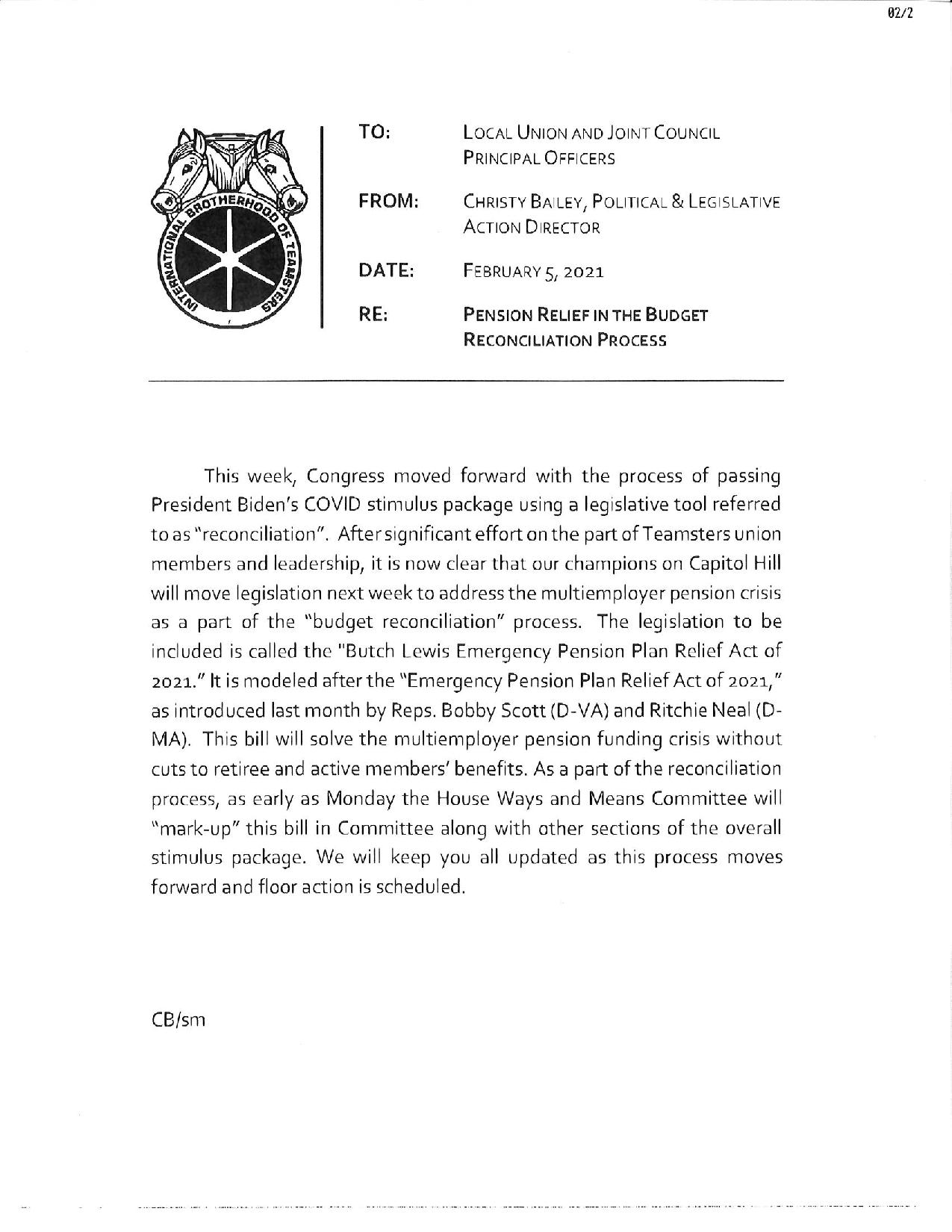 U.S. SENATOR BALDWIN INTRODUCES LEGISLATION TO PROTECT WORKERS' RIGHT TO ORGANIZE AND MAKE OUR ECONOMY WORK FOR EVERYONE
Protecting the Right to Organize (PRO) Act will help build a fairer, more inclusive economy
Legislation addresses growing income inequality by strengthening federal laws that protect workers' right to join a union and negotiate for higher wages and better benefits
Thank you, Senator Baldwin, for your determination and leadership to strengthen working families of Wisconsin and across this nation.
ABF TEAMSTERS WILL RECEIVE 1 PERCENT PROFIT-SHARING BONUS NEGOTIATED BY THE UNION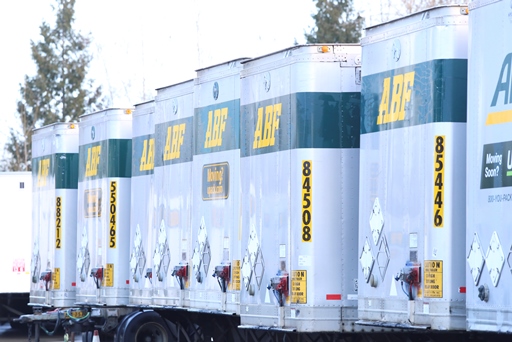 For the second consecutive year, Teamsters employed at ABF Freight System will receive a 1 percent profit-sharing bonus—negotiated by the union—after the company reported fourth-quarter results today.
Under the Teamsters 2018-2023 ABF National Master Freight Agreement, if ABF Freight achieves an annual operating ratio of 96.0 or below for any full calendar year, each Teamster-represented employee will receive a bonus based on their earnings. ABF Freight reported a 95.3 percent operating ratio in 2020, which resulted in a 1 percent bonus.
For example, if a member earned $80,000 in 2019, the worker will receive a bonus of $800.
"For the second straight year, our ABF members will get a profit-sharing bonus for all their hard work making this company successful," said Ernie Soehl, Director of the Teamsters National Freight Division. "This was made possible thanks to the efforts of the Teamsters ABF National Negotiating Committee, which worked hard to negotiate this into the contract."
Under the contract language, ABF Teamsters should receive their checks by the end of February 2021, Soehl said.

STANDARD FORWARDING CONTRACT UPDATE
To learn more about our Teamster History, please visit www.teamster.org and discover our proud beginning to where we are today.
General Teamsters Local Union No. 200 proudly recognizes our Veterans, as many of our Brothers and Sisters have served their Country. Congresswoman Gwen Moore has an outstanding Staff here in Milwaukee, and they work diligently for our Veterans by providing details for programs and resources that benefit the Veterans. Please share this information from the Milwaukee VA Medical Center with a Veteran.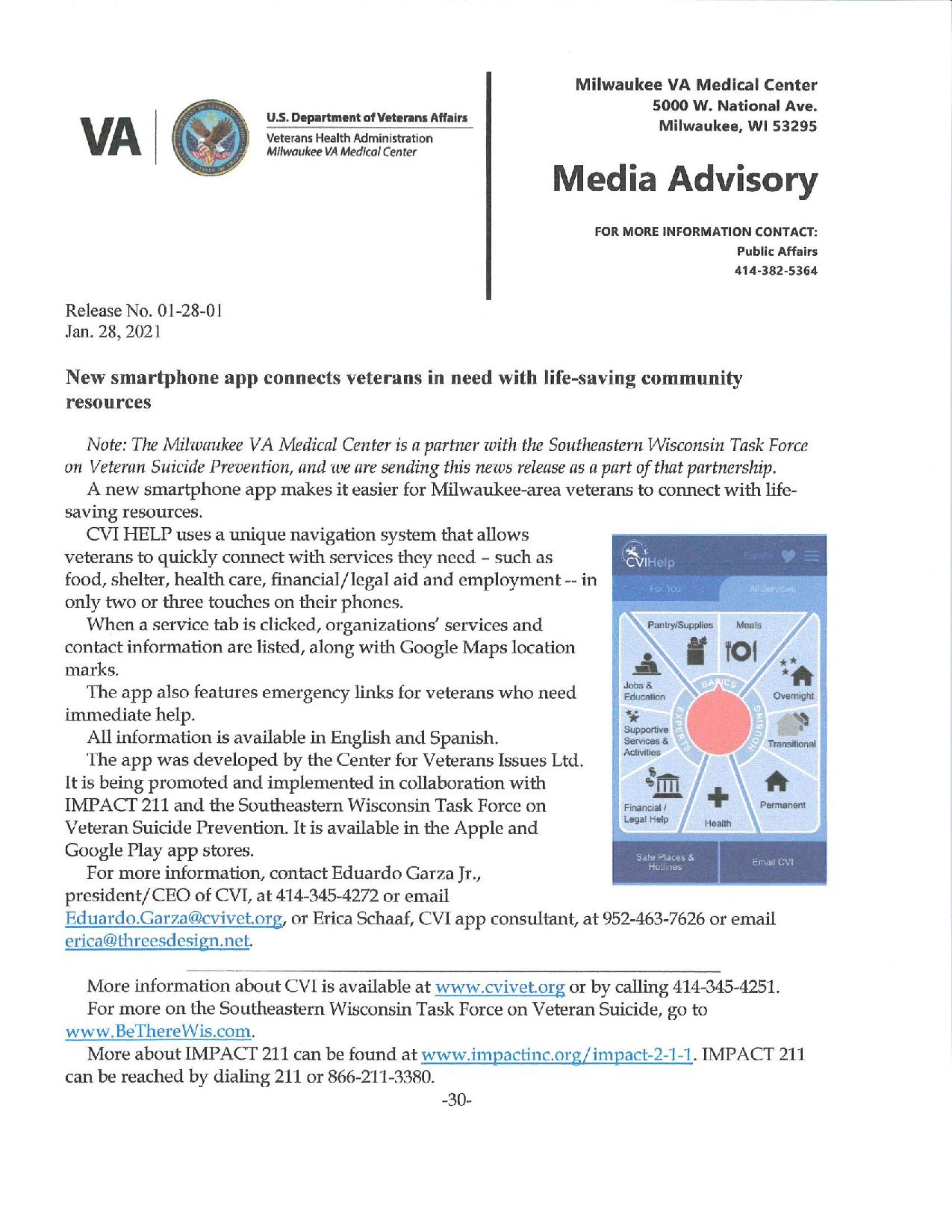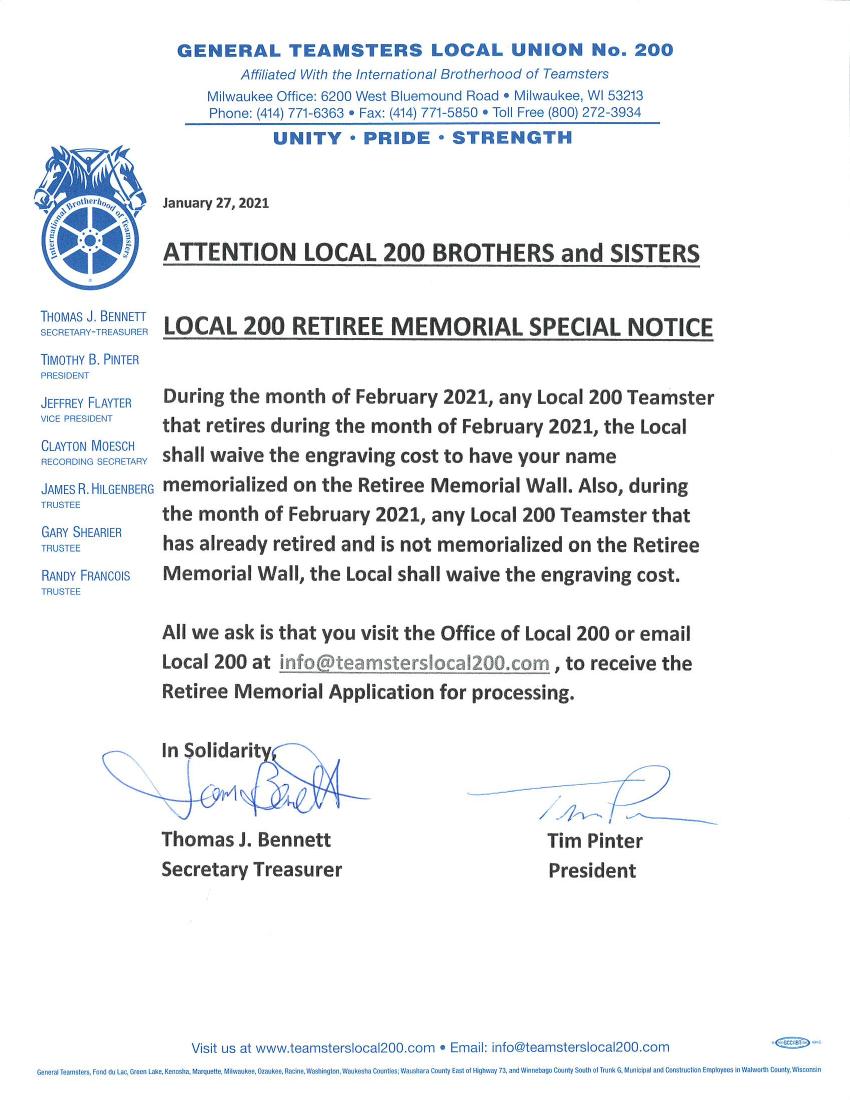 New Hope for Multiemployer Pension Legislation in 2021
On Thursday, January 21, Congressmen Bobby Scott (D-VA-03) and Richard Neal (D-MA-01) introduced the Emergency Pension Plan Relief Act (EPPRA) in the House of Representatives. EPPRA was originally part of the HEROES Act, which was passed by House Democrats in May 2020, but was never taken up in the Republican-controlled Senate.

If passed and enacted into law, EPPRA would address the funding issues faced by the Central States Pension Fund and the more than 120 other multiemployer pension funds projected to become insolvent in the coming years.
TEAMSTERS UPDATE ON
UPS FREIGHT SALE TO TFI INTERNATIONAL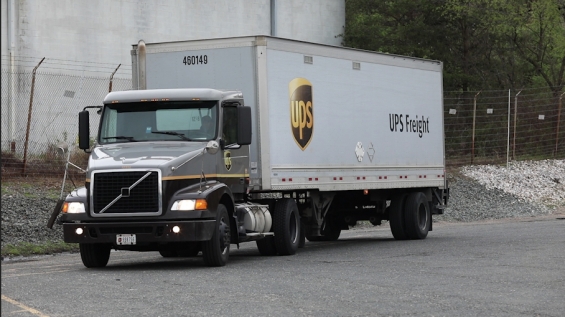 TO: ALL LOCAL UNION AFFILIATES
FROM: KRIS TAYLOR, UPS FREIGHT COORDINATOR
DATE: JANUARY 26, 2021
RE: INFORMATION REGARDING SALE OF UPS FREIGHT
Early yesterday morning, January 25, UPS made the IBT aware of its sale of UPS Freight to TFI international. TFI is a corporation based in Canada, and some Teamster local unions in the US and Canada have agreements with them.
We anticipate communicating with them soon. All operations will remain status quo, until further notice. We will let you know of any updates as they become available.
Regarding today's announcement, please review this document. As the Local Union receives more details from the International Brotherhood of Teamsters, we shall provide that information to our Brothers and Sisters.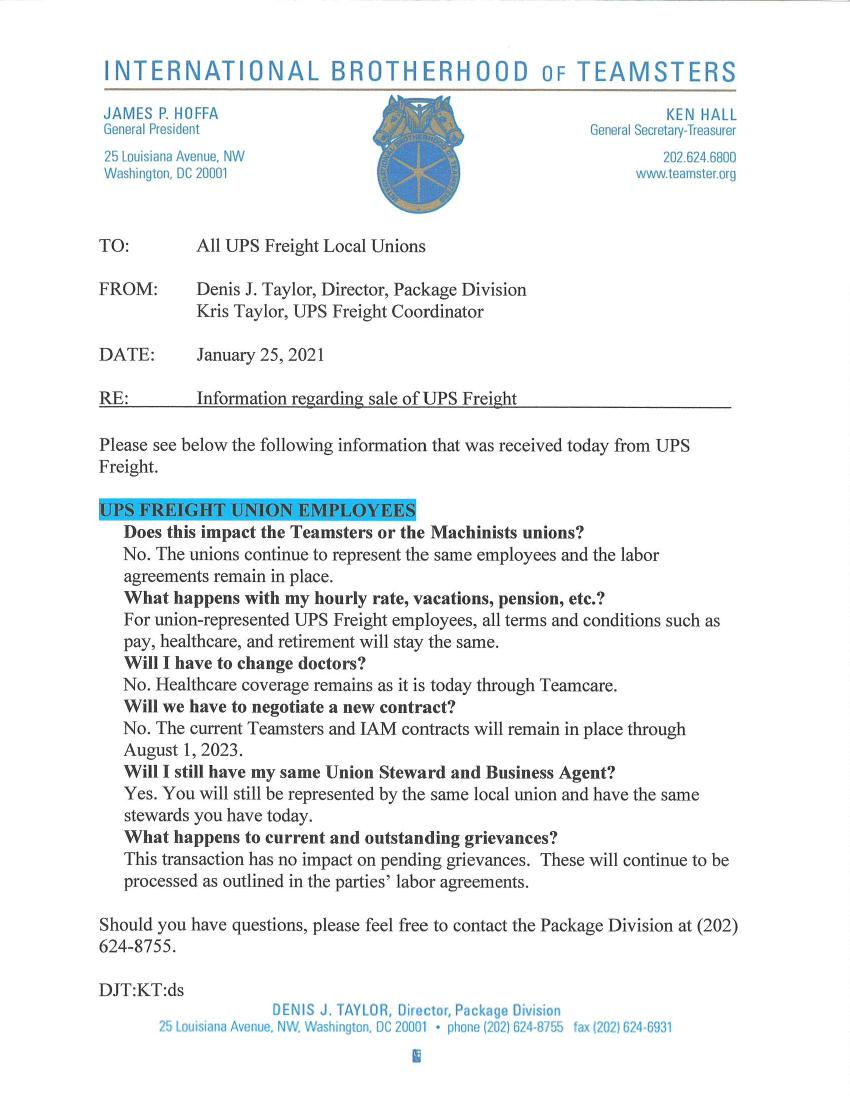 Christopher Lee "Chris" Straughter Passed away peacefully on January 21, 2021 in Milwaukee, WI at the young age of 40. He leaves to cherish his memory, his wife of 17 years, LaTasha M. Straughter (nee Johnikin). Devoted father of Courtney R. Straughter and Caleb R. Straughter. Son of Frank and Toni L. Straughter. Brother of…Continue Reading
Chris Straugther
In our lives, we cross paths which so many that leave an everlasting impact. There is so much to be done, so much to be accomplished. We move forward not without you, but knowing you are watching over us. Rest in Peace.
God Bless,
Brothers and Sisters of Teamsters Local 200
01.20.21
House Democrats to Introduce Legislation to Protect Retirees' Pensions Amid COVID-19 Crisis
WASHINGTON – Tomorrow, House Committee on Education and Labor Chairman Robert C. "Bobby" Scott (VA-03), Congressman Donald Norcross (NJ-1), Congresswoman Haley Stevens (MI-11), and Congressman Joe Morelle (NY-25) will introduce legislation to shield workers, retirees, employers, and taxpayers from the devastating consequences of the multiemployer pension crisis. The Emergency Pension Plan Relief Act of 2021 (EPPRA) would prevent the imminent collapse of failing multiemployer plans and fully protect the hard-earned retirement benefits of more than one million Americans.
"Through no fault of their own, more than a million Americans—truckers, construction workers, industrial bakers, grocery store workers, and others—are in danger of losing everything they worked so hard to save. Participating employers are already being hurt by this crisis," said Chairman Scott. "Time is running out for Congress to act. That is why the Emergency Pension Plan Relief Act is among the first bills I am introducing this Congress. I will keep fighting for a solution to the multiemployer pension crisis that fully protects retirees' benefits. Doing nothing is the worst and most expensive option on the table."
Many multiemployer pension plans are rapidly running out of money to pay the benefits owed to retirees. Worse still, the Pension Benefit Guaranty Corporation (PBGC), which insures private sector pension plans, is on the brink of collapse. If left unaddressed, this crisis could nearly eliminate retirees' pensions, devastate active workers and employers, and cost taxpayers over a hundred billion dollars. According to one estimate, the collapse of the multiemployer pension system would cost the federal government at least $170 billion over ten years in lost tax revenue and increased spending on social programs.
The COVID-19 pandemic is threatening to further exacerbate the multiemployer pension crisis as some failing plans cover delivery workers, grocery store workers, and other essential workers.
"I participated in the multiemployer pension system for 37 years, as both a rank-and-file worker and a negotiator. I know that millions of workers have earned their pensions and deserve safe, secure retirements," said Congressman Norcross. "Pensions are deferred wages that are relied upon, especially during this pandemic, allowing people to pay their bills and put food on the table. We need to be there for the millions of workers who followed the rules, did their part and earned their pensions – that's why I'm joining Chairman Scott in introducing the Emergency Pension Plan Relief Act. There is too high a cost to do nothing – we must act to support our workers and retirees."
"Without Congressional action, over one million Americans are at risk of losing their hard-earned pensions," said Congresswoman Stevens. "The Emergency Pension Plan Relief Act will address the multi-employer pension crisis once and for all, protecting retirement benefits for thousands of Michiganders while saving taxpayers billions of dollars in the long run. I am thrilled to join Chairman Scott and Representatives Norcross and Morelle to introduce this bill, and I look forward to seeing it signed into law."
"Americans should never have to live in fear that their hard-earned retirement benefits could slip away," said Congressman Joe Morelle. "Especially in the midst of an unprecedented economic crisis, we must take action to safeguard the essential benefits workers and their families deserve. I'm grateful to Chairman Scott for prioritizing this important legislation and look forward to working alongside my colleagues to restore peace of mind for older Americans everywhere."
The EPPRA would provide urgent relief for failing multiemployer plans and stabilize other multiemployer and single employer plans to help them endure the COVID-19 public health crisis. The legislation also includes two key priorities: (1) repealing part of the regressive law enabling multiemployer plans to apply to cut participants' hard-earned benefits and (2) doubling the guarantee for participants in multiemployer plans.
For a fact sheet on the Emergency Pension Plan Relief Act of 2021, click here.
For a section-by-section of the Emergency Pension Plan Relief Act of 2021, click here.
For the bill text of the Emergency Pension Plan Relief Act of 2021, click here.
###
Press Contact
Contact: Democratic Press Office, 202-226-0853
BUILD BACK STRONGER
Across the country, Teamsters elected new leaders who committed to fighting for working people. But elections are only the beginning. As America's strongest union, we must work together to win the real change our families need.
We have a bold agenda for 2021 and beyond. And a plan that will secure the pensions we've earned, create good jobs in safe workplaces for every worker, and give us the tools to build strong unions in every workplace.
America is facing historic challenges. Even before COVID-19, our economy was rigged for corporations and the wealthy and powerful. As we work to recover and rebuild, it's up to us to make sure we Build Back Stronger. There are big fights to win in our city halls, our state capitols, and in Washington, D.C. If we stand together, we can win.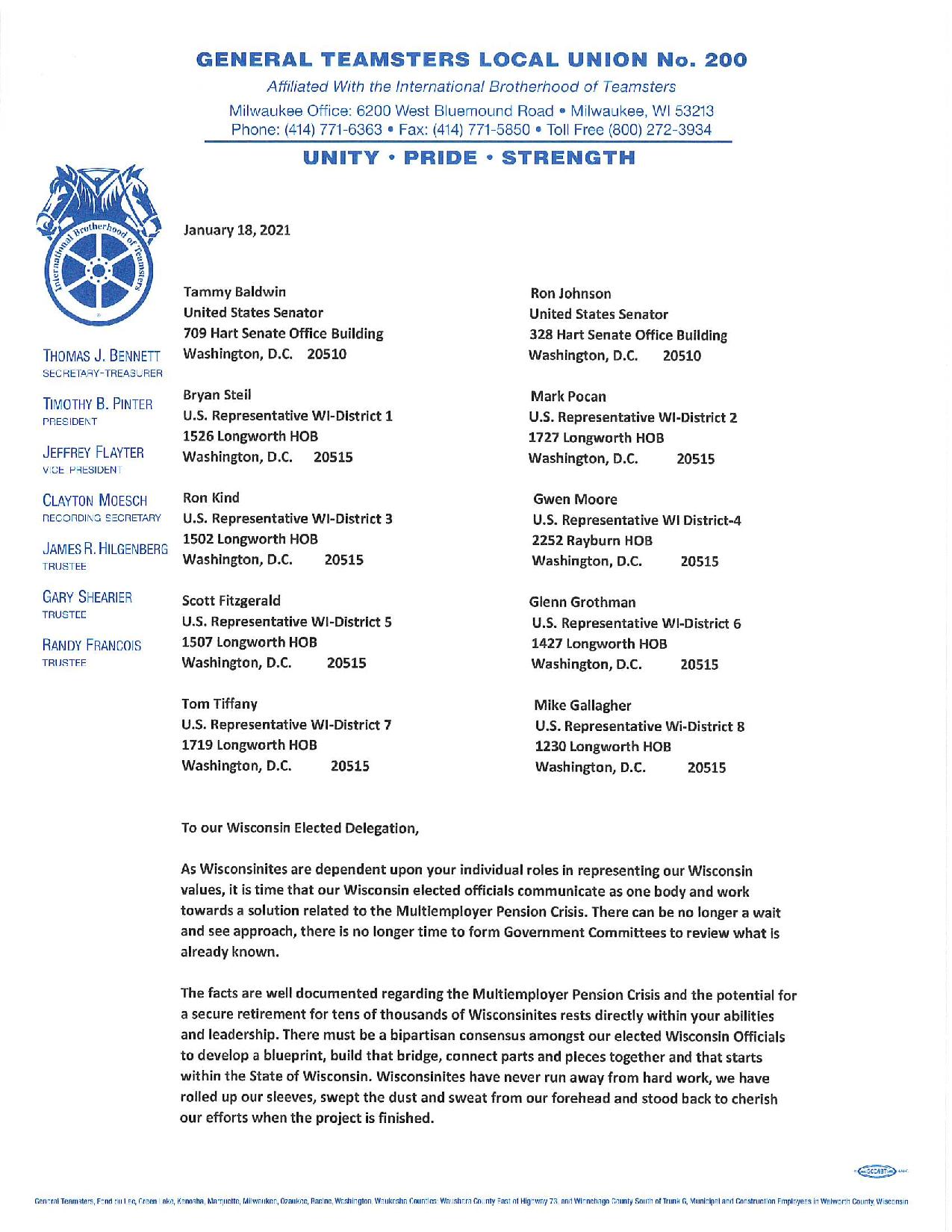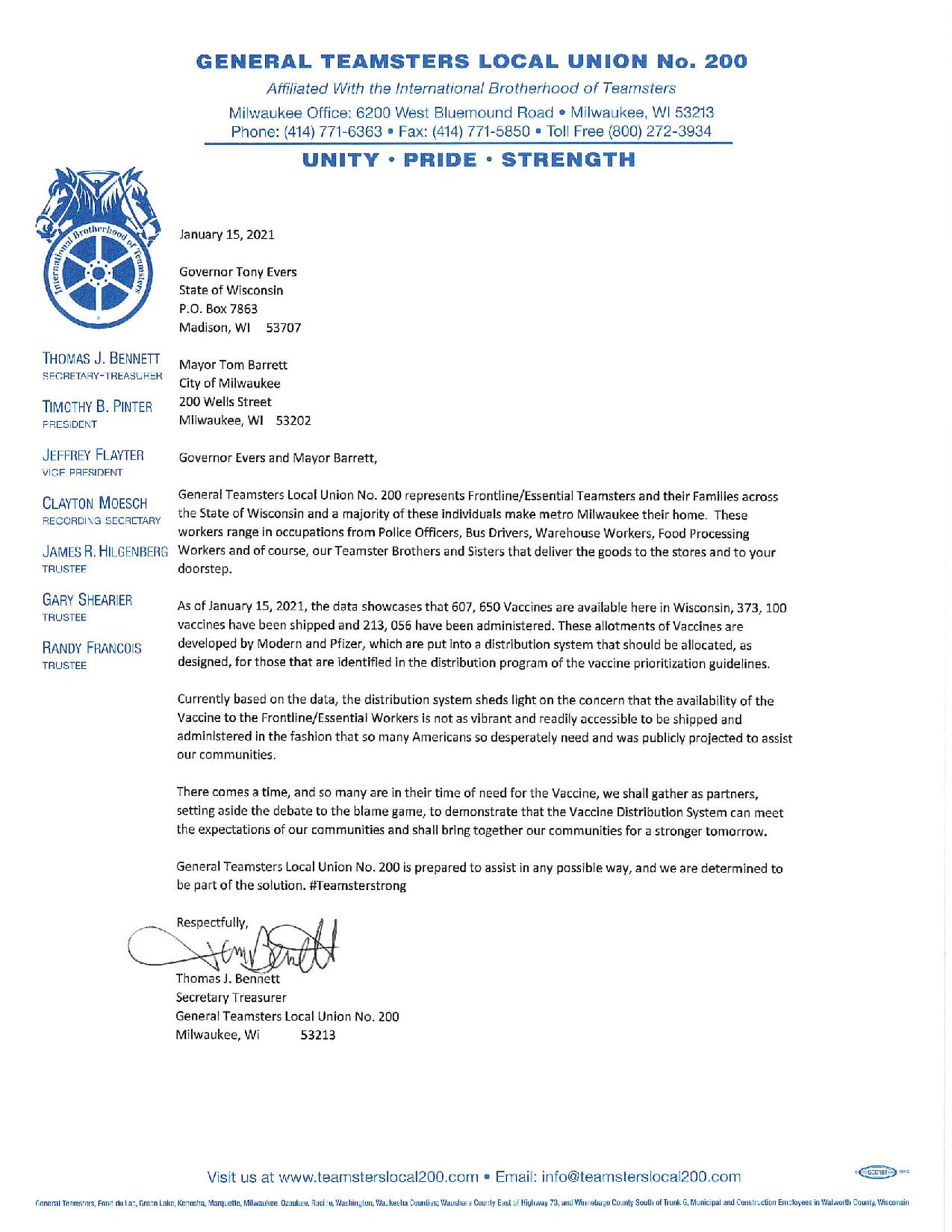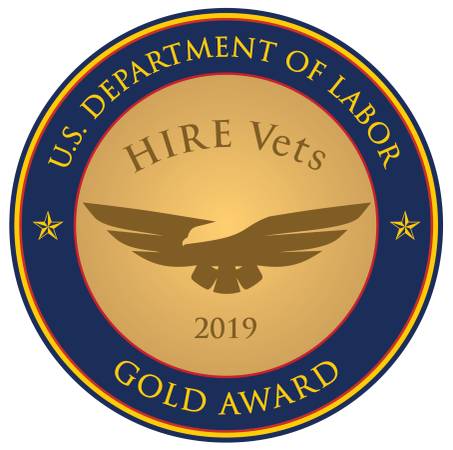 Quality Carriers is Seeking Company Union Drivers for our terminal in Bristol, WI, Terminal 197
Teamster Union- Local 200
Being North America's largest chemical bulk tanking company allows us to utilize resources other carriers cannot! We do this for your productivity and success! Being one of America's most reliable tanker trucking companies, offering the best opportunities for Company Drivers to achieve the most out of their careers.
No tanker experience? No problem! We offer orientation & training to take your driving career to the next level! You are welcome to stop by and check us out any time!


Company Union Drivers
Compensation
Average $1,500-$1,700 Gross/Week

Paid for All Time Spent - Driving or Not

Paid Orientation and Training

Weekly Pay, No Hold Back
Bonuses
$5,000 Sign On Bonus- Quick Payout!

$3,000 Referral Bonus- No Limit!
HOFFA: TEAMSTERS APPLAUD NOMINATION
OF WALSH AS NEXT LABOR SECRETARY
Boston Mayor Brings Strong Union Background to Labor Department's Top Post
Press Contact: Ted Gotsch Phone: (703) 899-0869 Email: tgotsch@teamster.org
(WASHINGTON) – The following is a statement from Teamsters General President Jim Hoffa on President-elect Joe Biden's nomination of Boston Mayor Marty Walsh as the next U.S. Secretary of Labor.
"The Teamsters are elated with President-elect Biden's nomination of Boston Mayor Marty Walsh as the next Secretary of Labor. Hardworking Americans will be hard pressed to find a person who stands up for their wellbeing more than Mayor Walsh, a 25-year union man himself who grew up in the movement and understands the struggles of regular people just trying to earn a living and support their families.
"As the former head of the Boston Building Trades and long-time president of Laborers' Union 223 who also co-chaired the Massachusetts Democratic Party Labor Caucus while he was a state lawmaker, Marty Walsh knows that unions and workers have come under assault in recent years. Their interests have been subverted by corporations who have used the courts, legislation and deregulation to fatten their wallets at the expense of their workers.
"At a time when millions are out of work and struggling, working Americans deserve someone who will be in their corner while leading the charge for a fairer nation. The Teamsters urge the Senate to quickly confirm Mayor Walsh as Secretary of Labor once Biden and Vice President-elect Kamala Harris are sworn in."
Founded in 1903, the International Brotherhood of Teamsters represents 1.4 million hardworking men and women throughout the United States, Canada and Puerto Rico. Visit www.teamster.org for more information. Follow us on Twitter @Teamsters and "like" us on Facebook at www.facebook.com/teamsters.
The International Brotherhood of Teamsters has updated the initial details to the upcoming International Brotherhood of Teamsters 30th Convention later this year.
TEAMSTERS CALL ON
CARGILL COCOA AND CHOCOLATE
TO REINSTATE JOBS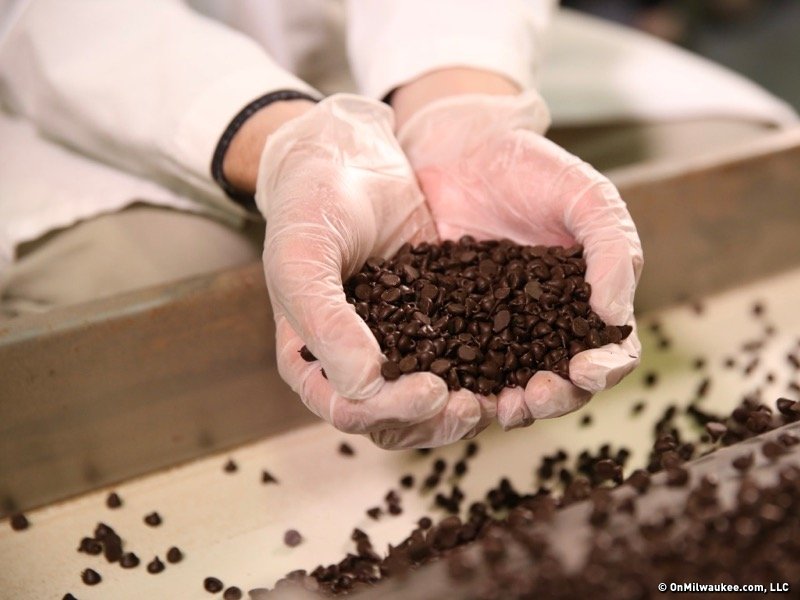 COMPANY ANNOUNCES IT WILL OUTSOURCE
JOBS DURING PANDEMIC
Press Contact: Tom Bennett Phone: (414) 469-7908 Email: tbennett@teamsterslocal200.com
(MILWAUKEE) – On Tuesday, January 5, 2021, Teamsters Local 200 was notified orally by management representatives of Cargill Cocoa & Chocolate of their decision to outsource bargaining unit work and reduce the Teamster workforce by approximately 35. The Milwaukee operation has nearly 180 Teamsters at the 12500 West Carmen facility and has been covered under a Teamster collective bargaining agreement for eight decades.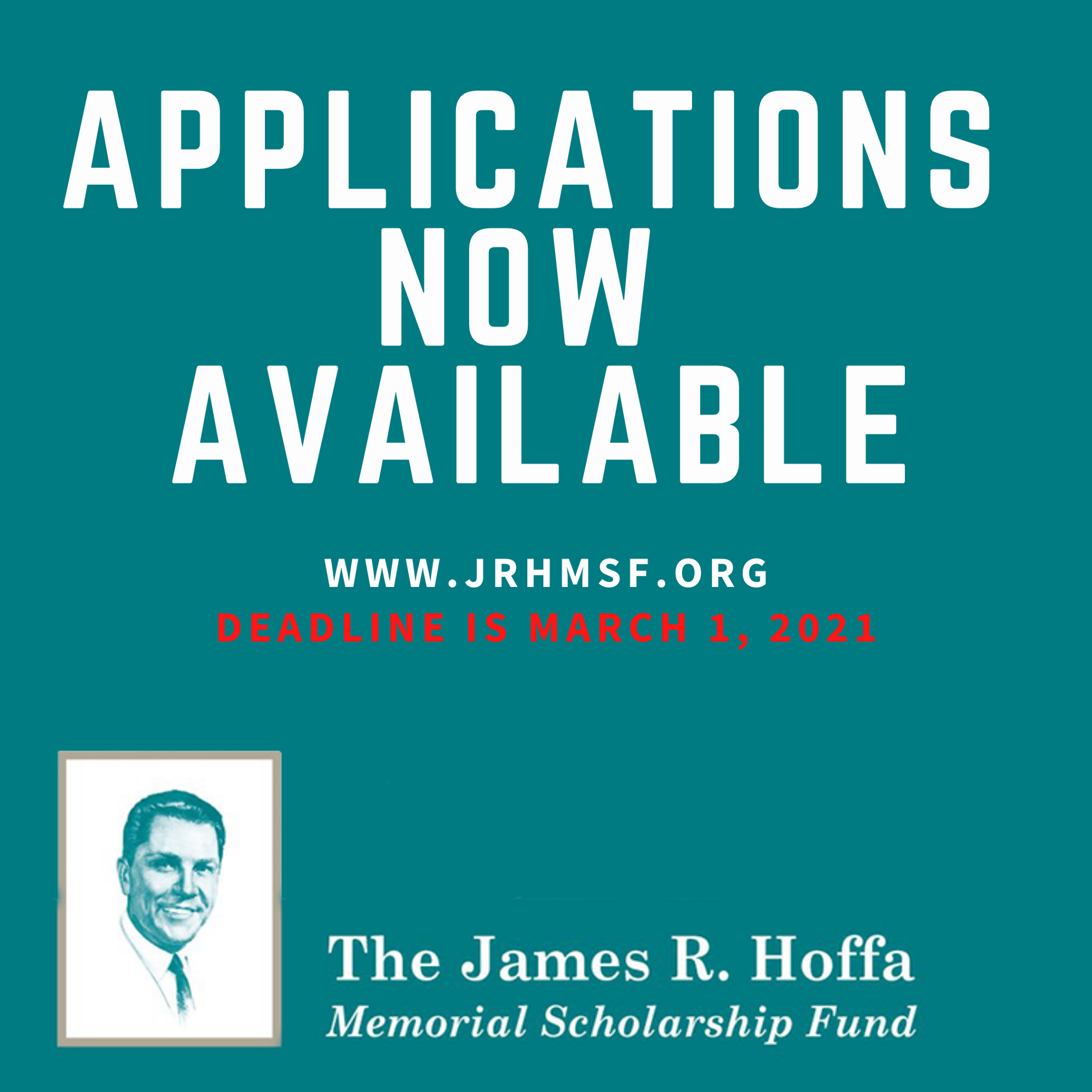 After 16 social distancing meetings over a 4-day period, the Brothers and Sisters of Roundy's Supermarket's Inc. ratified a Tentative Agreement with a plus 90 percent approval this afternoon. This ratification undertaking was conducted with our membership's and Union Staff's safety and health foremost.
"I would like to thank the Bargaining Committee for their efforts and solid leadership. When the bargaining began back in 2019, COVID-19 was not even a thought or concern, but as we entered March 2020, our world became drastically interrupted and still is. The methods utilized to reach a Tentative Agreement and then ratify the TA encompassed so many new venues. I cannot express my gratitude fully to the Bargaining Committee, Business Agents Jay Couturier, Jeff Bandur, and the IBT Warehouse Division for completing this task," stated LU200 Secretary-Treasurer Thomas J. Bennett.
Teamsters Local 200 reached out to the Office of Senator Baldwin today about the American Worker Holiday Relief Act and this is what the Senator offered to our membership. "People out of work are struggling to get by during this ongoing economic crisis. Without an extension of federal programs, millions of unemployed workers could lose their income in the coming weeks. We need to act now to extend aid programs created under the CARES Act and help people who are out of work through no fault of their own."
Senator Baldwin (WI-D) is a champion for the families of the State of Wisconsin and recognizes the struggles faced by so many in our communities.

Please take a moment to read more about the American Worker Holiday Relief Act in the link provided.
Our future depends upon the youth forging new paths. For our Teamster Families that have children pursuing further education, please visit the James R. Hoffa Memorial Scholarship Fund at www.jrhmsf.org for more detailed information.
Union Steward Mark Hanley recently shared with us the Honorable Withdrawal Card that was issued to his Grandfather from Teamsters Local 200 back in August of 1936. A very early piece of Local 200 history, as the Local was just established the prior year of 1935 in May. Thanks for sharing the history with us Mark.
TEAMSTERS LOCAL 200 RETIREES
The shipment of hoodies, black or grey in color, just arrived and will be available for sale on Monday, October 12, 2020 at 8 am. The sizes range from Large to 4XL. The price for any size hoodie is $40.00 and only are available for pickup at the Local Union Hall.
Available at the Local 200 Union Hall are Local 200 Neck Gaiters for $8.00 each. Understanding that we should continue to maintain physical/social distancing and take all necessary precautionary measures we can, these Neck Gaiters can be part of the overall effort that each individual takes during this Pandemic
.
IMPORTANT UPDATES
SOLDON LAW FIRM, LLC.
ATTORNEYS AT LAW
Presents
Right To Work
Discussion
---
| | |
| --- | --- |
| What's New at Teamsters 200 | |
MAKE SURE WE HAVE YOUR
CURRENT E-MAIL ADDRESS
Make sure that you do not get missed when the Local sends important information to it's members and retirees.
Keep your information updated with the Local. If you have moved or changed addresses within the past 6 months, please contact the Local to request that your contact information be brought up-to-date.
You can message the office staff through the Local 200 website (go to the "Contact Us" page listed above), Facebook or call at 414-771-6363.
This request is for all members active and retired.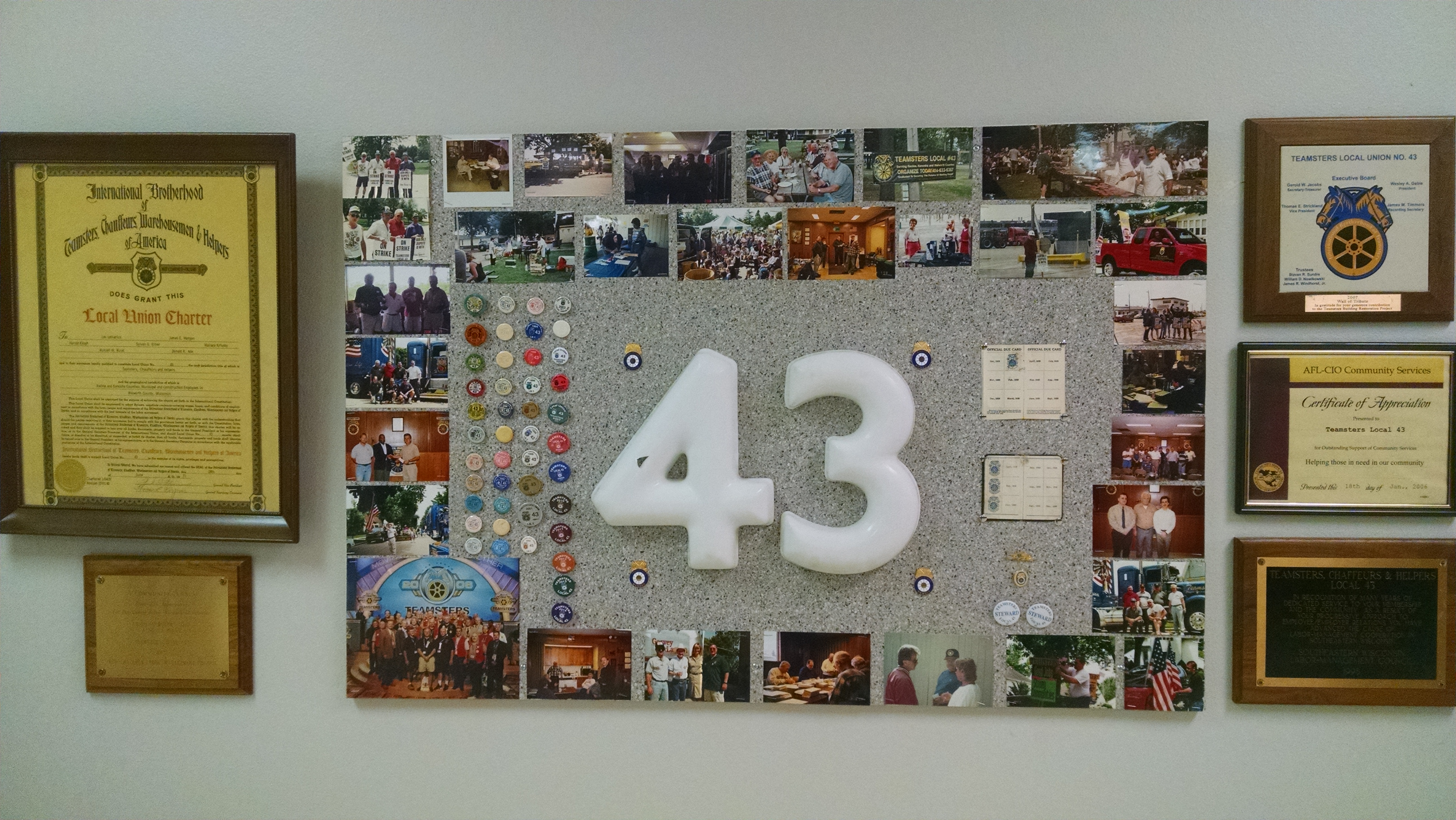 Teamsters Local 43 Remembered Post Merger
Dedicated to these members formerly from Local 43 is a shrine memorializing their Local in their Union hall in the Milwaukee location.
"Where we came from and how we got here helps move us forward," said Teamsters Local 200 Secretary Treasurer Tom Millonzi.
"We put together this shrine so when our new members from Racine and Kenosha come to their Union hall they will see and know that we remember. Remembering how we got here strengthens our solidarity," added Millonzi.