LATEST NEWS
Local 200 Make - A - Wish Donation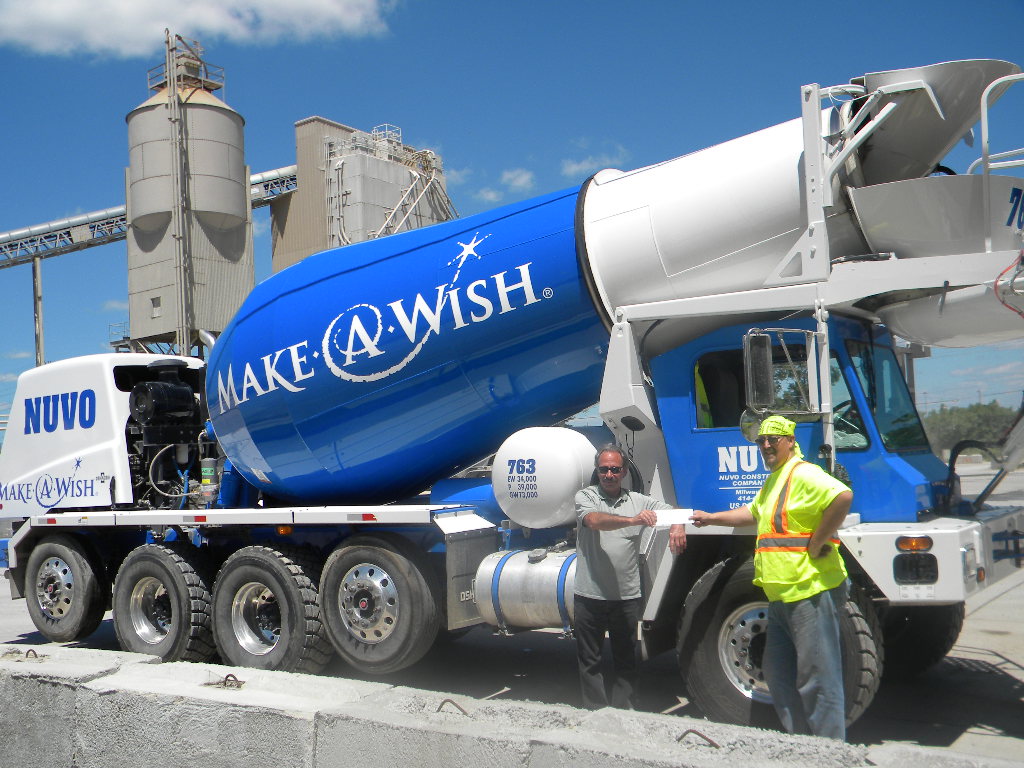 Nuvo Construction has added another theme truck to their fleet. The Make-A-Wish Foundation truck follows the Breast Cancer Awareness truck and the earlier NASCAR theme trucks to their fleet. Picture above is longtime steward Mike Stockton, along with Local 200 Business Rep. and Joint Council 39 State Construction Director Mike Gurich. Representative Gurich is presenting a check to the Make - A – Wish foundation on behalf of
Teamsters Local 200.
LOVE YOUR KIDNEYS MKE WALK //RUN
Teamsters Local 200 participates in fund raising event in Greendale
Teamsters participated and donated to the National Kidney Foundation in a charity walk / run event held recently at
Whitnall Park in Greendale.
"This is the first time L200 participated in this event," said Secretary Treasurer Tom Millonzi. "It is truly a good cause."
L200 Business Representatives Jim Seelow and Tom Benvenuto were also in attendance to support the cause. Jim's wife Yolanda is herself a kidney transplant recipient and walked the course with all in attendance.
Pictured above left to right.
Matthew Seelow, Jim Seelow, Donna Benvenuto, Yolanda Seelow, Tom Benvenuto, Tom Millonzi
First Student Mechanics Vote Teamsters
Milwaukee Wisconsin
On Friday, April 22, 2016 a mechanics group employed at the Milwaukee, WI north yard voted to become members of General Teamsters Local Union No. 200.
Present from the local for the vote were Secretary Treasurer Tom Millonzi, President Tom Bennett, Agent Randy Monroe and Agent Tom Benvenuto.
The Local Union was contacted by Darron Hill who has been at First Student Inc. since 2008. Brother Hill stated that he and his fellow mechanics felt they needed to bring a Union into their workplace and wanted the Teamsters.
The vote was a three to one victory for representation at First Student. The group was involved with a campaign a few years ago that involved the drivers from the north yard, as well as the south yard here in Milwaukee.
Darron stated on the day of the vote,
"It was a great relief to finally get a chance to vote for the Union and I am very proud to be able to say that I am a Teamster."
We here at Local 200 are happy to welcome Darron and his brother and sister mechanics into the Teamsters family and we look forward to working with them for their first contract.
In Solidarity,
LOCAL 200 AND JOINT COUNCIL 39 ATTEND 4TH ANNUAL PIPELINE CONFERENCE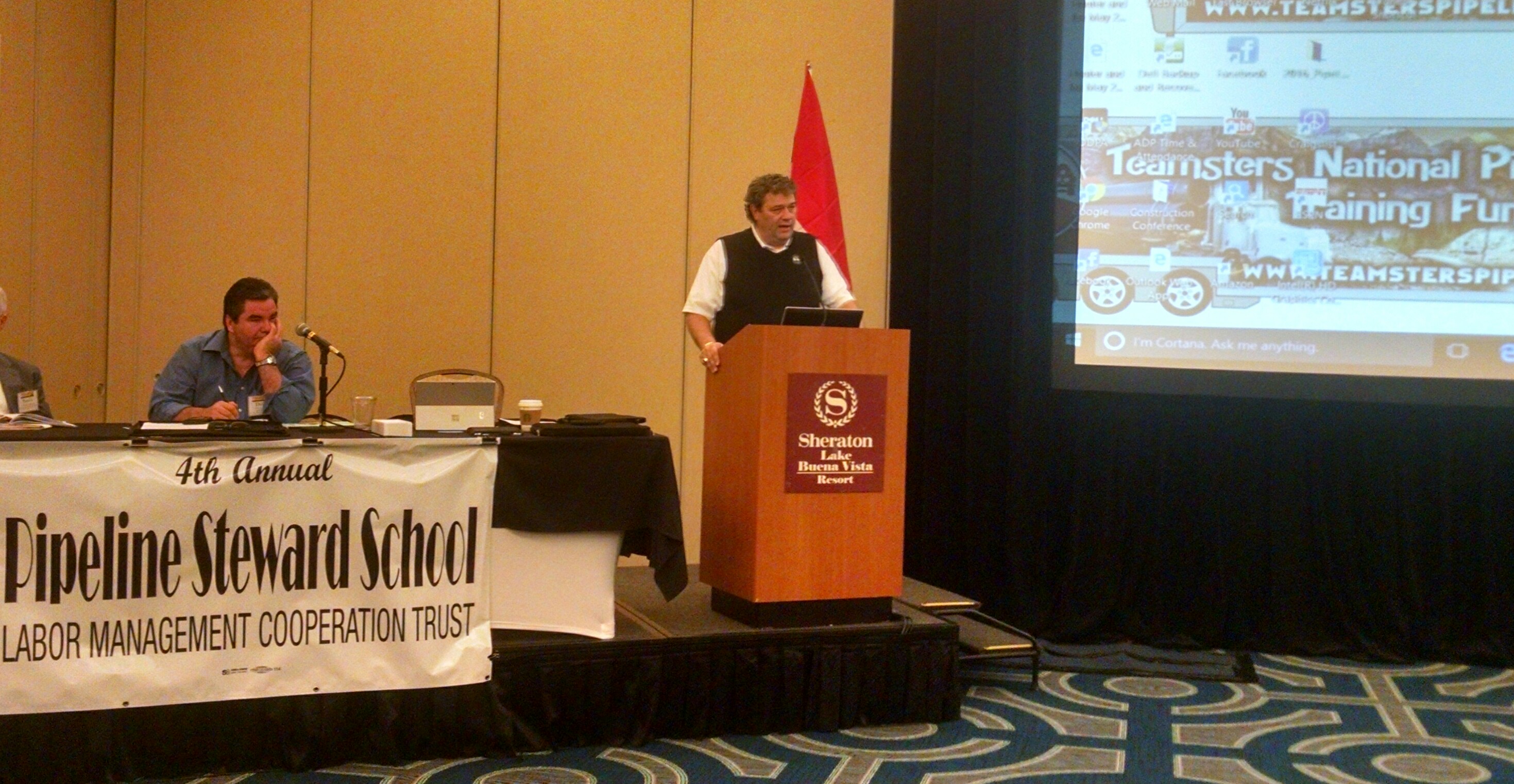 L200 Secretary Treasurer Tom Millonzi and Wisconsin Teamsters Joint Council 39 State Construction Director Mike Gurich attended the 4th Annual Conference recently held.
" This conference drew 250 agents, officers and stewards from all over the country as the Teamsters look to build on their presence in the pipeline industry," said Secretary Treasurer Millonzi. " Wisconsin is in the cross hairs of some of this work and we want Teamsters on these projects expanding and repairing these lines," added Millonzi.
Pictured is the IBT Teamster National Pipeline Director David LaBorde (seated in the blue shirt) addressing the attendees. Pictured as well at the podium (in black vest) is Bubba Davis, IBT Building Material and Construction Director.
The Teamsters Pipeline Division has 3,000 members in its division and is currently the fastest growing division in the Teamsters.
BUILDING A BETTER WISCONSIN EXPO
This event was held in Milwaukee to give students a "hands-on" experience as to what the Building Trades have to offer as an option to college.
The TEAMSTERS NATIONAL PIPELINE TRAINING display was also in attendance.
PAST AND FUTURE INFORMATION REGARDING PENSIONS WILL BE POSTED IN THE NEW "PENSION" CATEGORY LISTED IN THE MASTHEAD ABOVE

Dear Thomas,
As a country, we must respect the hard work of American workers and make sure the promises made to them are kept.
That is why I joined a bipartisan group of 25 of my colleagues in sending a letter the U.S. Treasury Department, writing on behalf of thousands of retirees and families who could be negatively impacted by benefit cuts proposed by the Board of Trustees of the Central States, Southeast and Southwest Areas Pension Plan (Central States Plan).
Read a copy of the letter here
With the Central States Plan proposing benefits cuts as large as 50 to 70 percent, we know many of these retirees could struggle to afford housing, medical care and other basic necessities if these cuts are approved.
My colleagues and I are urging the Treasury to help prevent enacting such drastic cuts to these hard-earned employee pensions. The Treasury Department is required to review the terms of the Central States Plan and has authority to approve, deny or modify the plan.
Learn more about my efforts to preserve multi-employer pensions
We cannot allow hardworking Wisconsinites to face an uncertain financial future, and I will continue fighting to protect the retirement security that these workers have been promised, and earned.
Sincerely,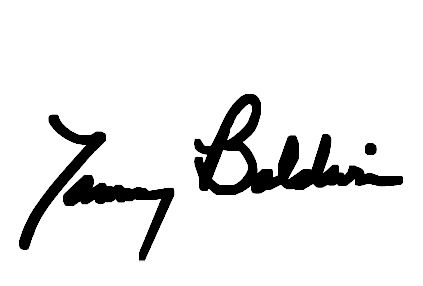 Tammy Baldwin
City of Milwaukee ODW Drivers Meet
At Teamsters Local 200
Thursday January 28th ODW Drivers gathered to fill out
application for membership into Teamsters Local 200.
"We look forward to having this group of 330 hard working men and woman join Local 200, and we look forward to representing them" said Mike Gurich Business Representative at Teamsters Local 200.
City of Milwaukee Drivers fall under the ACT 10 Public Employees provision and will have to recertify their Union membership each year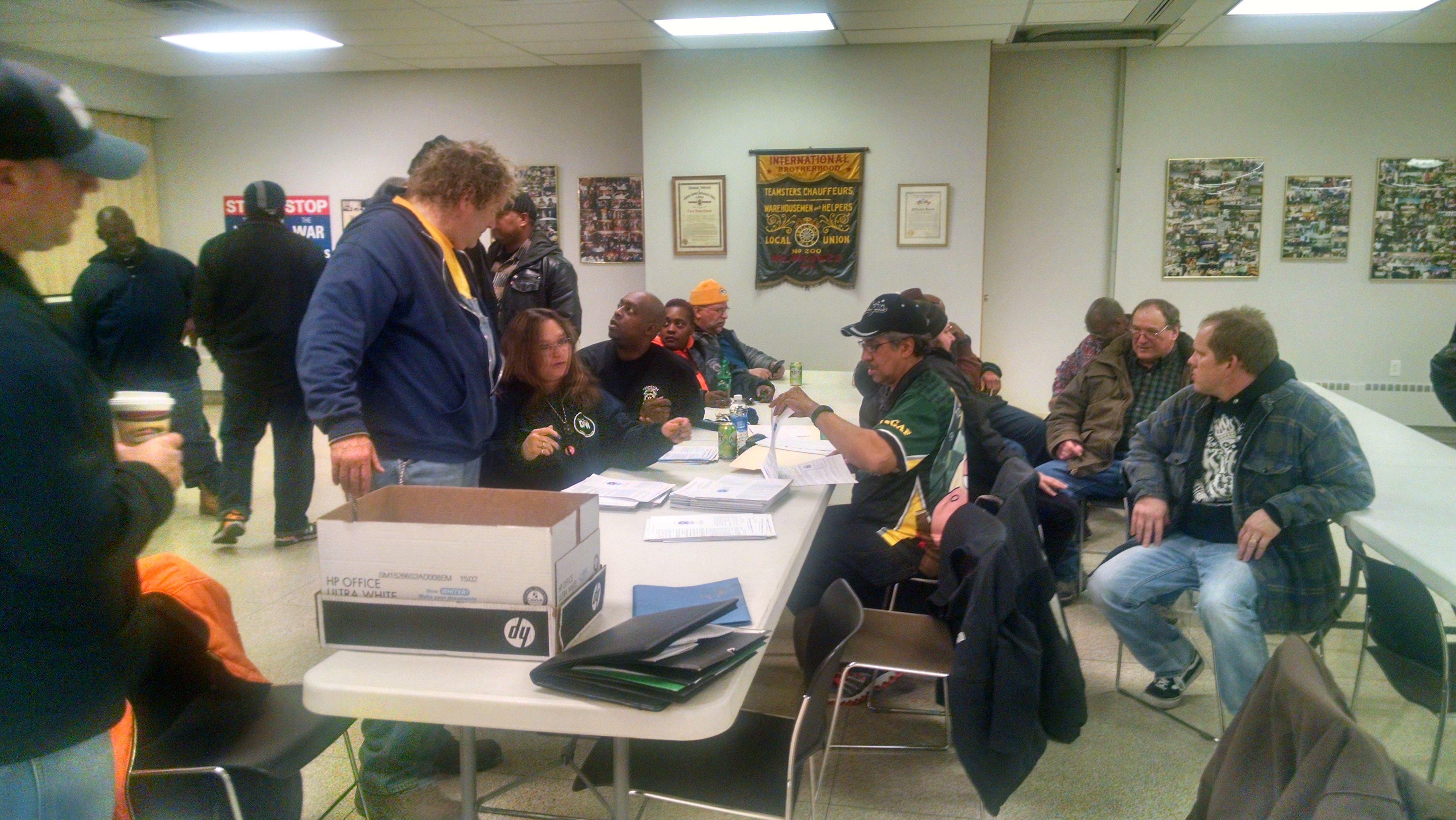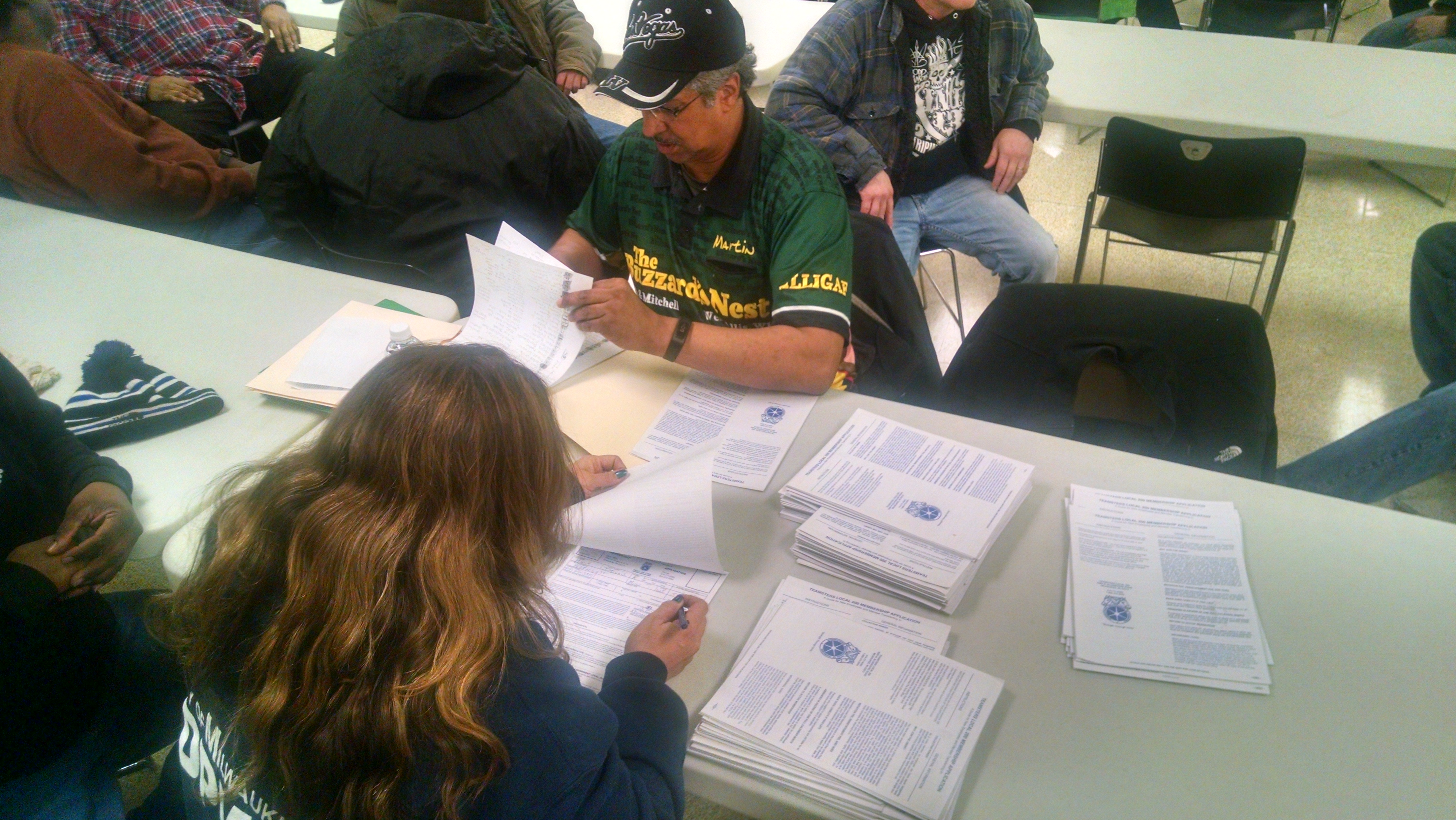 TEAMSTERS LOCAL 200 EXECUTIVE BOARD SWORN IN
With acclamation Local 200 Board takes the Oath
Teamsters Local 200 Officers repeated the oath of office as they were
sworn in by Teamsters Joint Council President Wayne Schultz.
The ceremony took place at the Joint Council 39
quarterly meetings recently held in Milwaukee.
The board welcomes its newest member as
Trustee Ron Davis who will be serving his first term as an officer.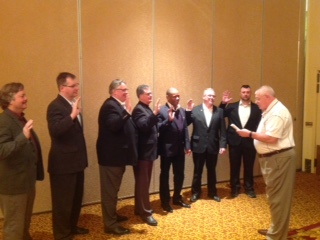 Board Members Left to Right:
Trustee Jim Hilgenberg
Trustee Ron Davis
President Thomas Bennett
Secretary Treasurer Thomas Millonzi
Trustee Dan Wright
Vice-President Tim Pinter
Recording Secretary Jeff Flayter
CENTRAL STATES PENSION LETTER TO RETIREE CHAPTER PRESIDENT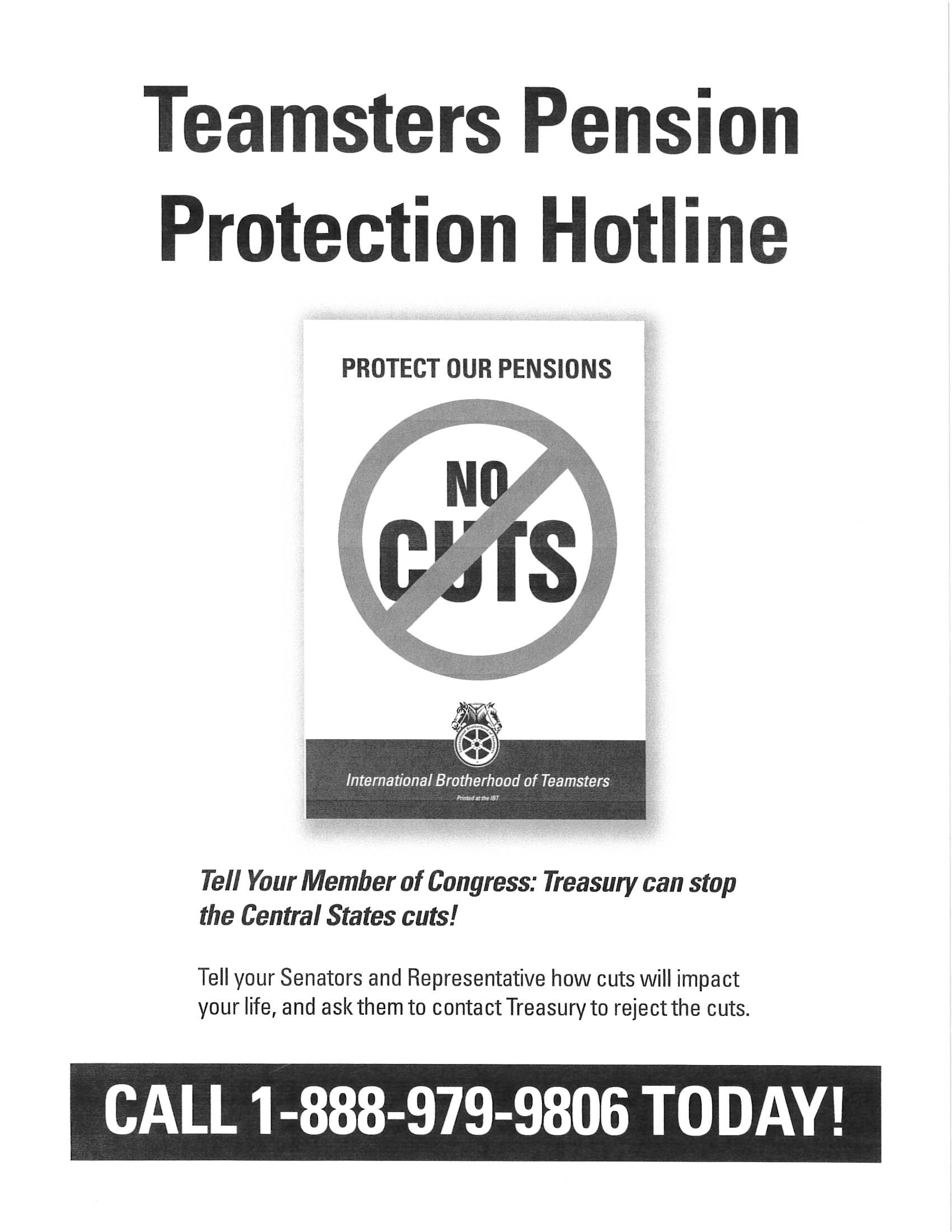 IBT NOMINATION MEETING RESULTS
Teamsters Local 200 sign another
new Aggregate Hauling Company

Local 200 is pleased to announce that it has signed Ozinga Materials to a 5 year agreement. The new agreement secures Wages, Health and Welfare and Retirement benefits for our new members at Ozinga. Ozinga Materials will be hauling aggregate materials to our Union ready mix providers in southeastern Wisconsin.
FOR YOUR INFORMATION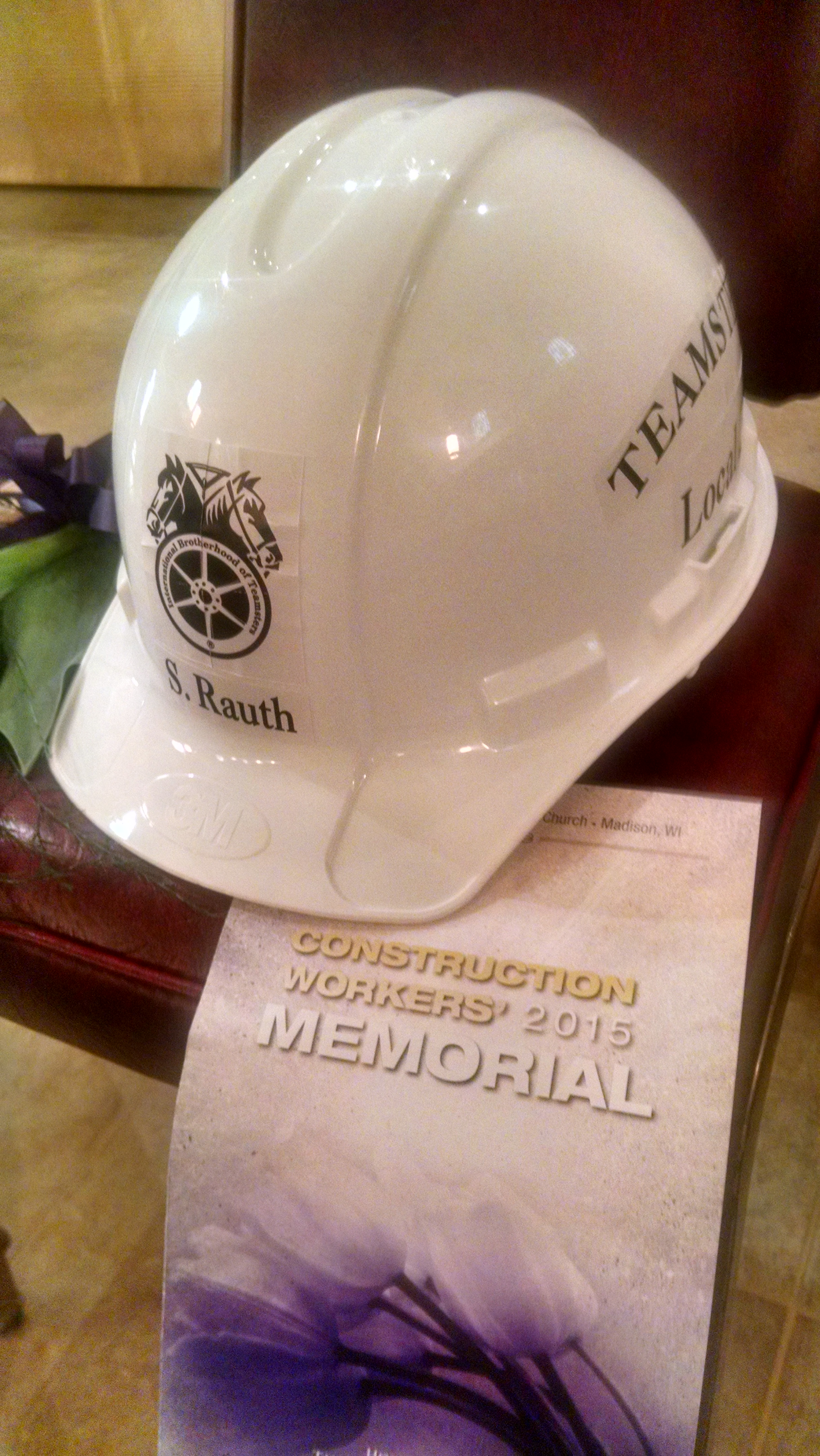 Worker's Memorial Day, Tuesday, April 28, 2015 was a day to reflect on those workers who lost their lives while in the performance of their job related duties. As we take our daily events for granted, we should always be aware that an unforeseen act can change the lives of many without notice and within a matter of seconds.
Such a tragic event did happen to a member of Teamsters Local 200. Stephen Rauth died during his workday in an industrial accident, leaving behind a wife and a young family. Yesterday, Tuesday April 28, 2015, Brother Rauth was honored along with 4 others who were recognized in a Hard Hat Procession through the streets of Madison, Wisconsin, which ended at St. Patrick's Church. The procession led by accompanying sounds of Bagpipes and the sounds of Trades members marching, ended with a beautiful presentation which included General Intercessions from members of the Trades at St. Patrick's.
Teamsters Local 200 President Tom Bennett offered a reading in the General Intercessions in respect to Brother Rauth and his Family.
Local 200 Secretary Treasurer Tom Millonzi and Local 200 President Tom Bennett recently visited the Teamster International headquarters in Washington DC to meet and confer with IBT representatives Cindy Impala, director of Training and Development for the IBT, and Brian Tierney from the communications department.
"In an effort to bring continued education to the members of this local about right to work, President Tom Bennett and myself are reaching out to our International. Cindy and Brian were very knowledgeable and will be working with Local 200 in our effort," said Secretary Treasurer Millonzi.
Pictured are Secretary Treasurer Tom Millonzi and President Tom Bennett in the front lobby of the IBT headquarters in Washington DC
IMPORTANT UPDATES
SOLDON LAW FIRM, LLC.
ATTORNEYS AT LAW
Presents
Right To Work
Discussion
---
| | |
| --- | --- |
| What's New at Teamsters 200 | |
MAKE SURE WE HAVE YOUR
CURRENT E-MAIL ADDRESS
Make sure that you do not get missed when the Local sends important information to it's members and retirees.
Keep your information updated with the Local. If you have moved or changed addresses within the past 6 months, please contact the Local to request that your contact information be brought up-to-date.
You can message the office staff through the Local 200 website (go to the "Contact Us" page listed above), Facebook or call at 414-771-6363.
This request is for all members active and retired.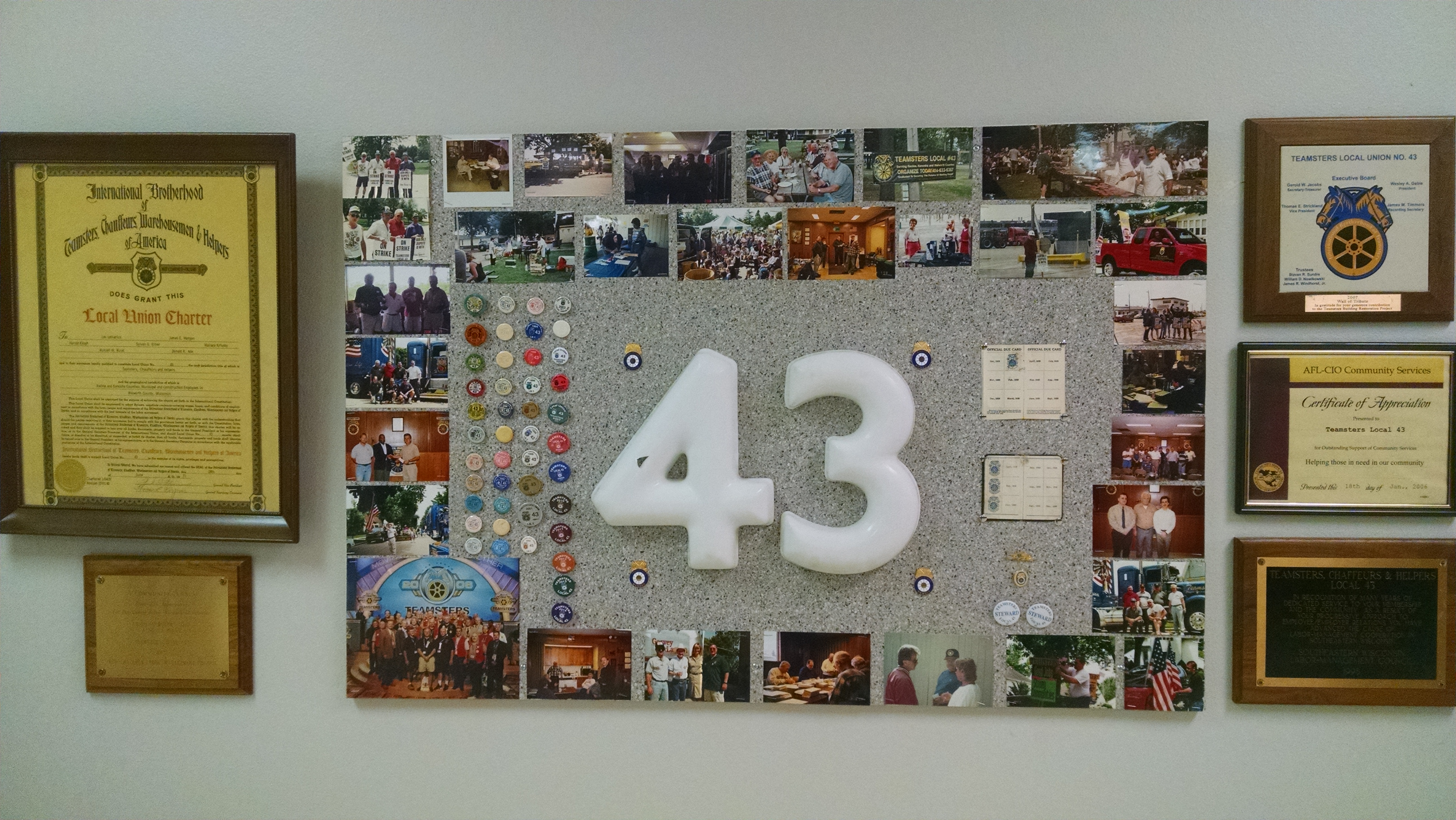 Teamsters Local 43 Remembered Post Merger
Dedicated to these members formerly from Local 43 is a shrine memorializing their Local in their Union hall in the Milwaukee location.
"Where we came from and how we got here helps move us forward," said Teamsters Local 200 Secretary Treasurer Tom Millonzi.
"We put together this shrine so when our new members from Racine and Kenosha come to their Union hall they will see and know that we remember. Remembering how we got here strengthens our solidarity," added Millonzi.
Separate seniority list for regular fulltime dock workers includes
health insurance and pension contributions
On Saturday July 12th and Tuesday July 15th Teamster Local 200 members working at Standard Forwarding overwhelmingly endorsed a dock only seniority list for workers at three facilities in Wisconsin.
"This agreement will give our members heightened protection from subcontracting, and the company help with the ever growing driver shortage nationally," said Teamsters Local 200 Secretary Treasurer Tom Millonzi.
With the help of the International Brotherhood of Teamsters National Freight Division, an agreement was forged and agreed upon by both the Union and the company to give added protection to current drivers at Standard Forwarding.
"Thanks to Assistant National Freight Director Gordon Sweeten for his help in this important issue for curtailing the use of subcontracting and getting more Teamster Drivers at Standard Forwarding," added Local 200 Business Representative Jim Seelow.
Local 200 would like to thank all the Standard Forwarding Teamsters that took part in the vote.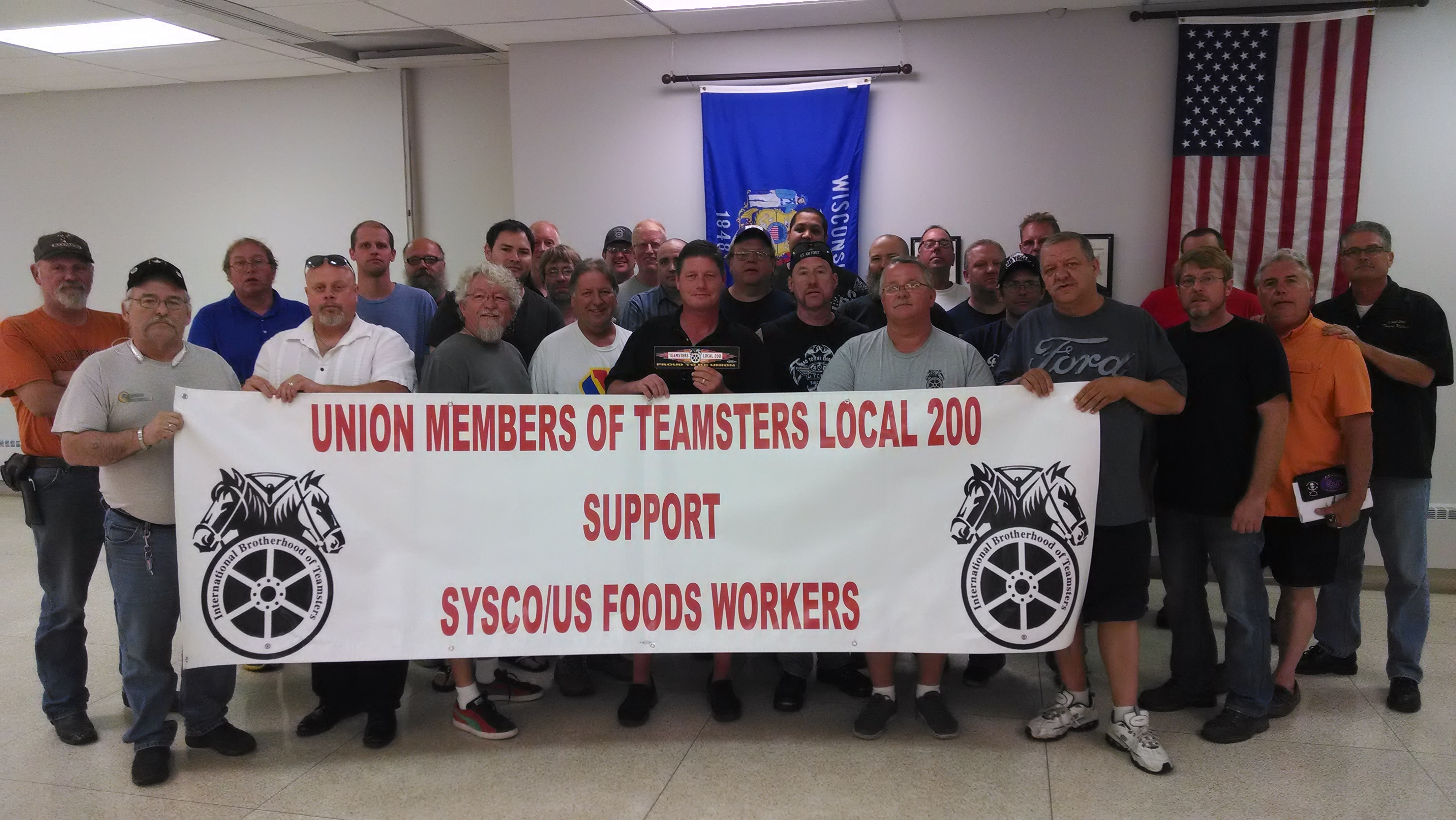 STANDARD FORWARDING LOCAL 200 MEMBERS TAKE TIME OUT OF THEIR RECENT MEETING TO SHOW THEIR SUPPORT FOR THE US FOODS LOCAL 200 TEAMSTERS
---
TEAMSTER LOCAL 43 MEMBERS
VOTE YES TO MERGE
Members of Local 43 overwhelmingly give nod to merge
Saturday June 21, 2014, Teamsters Local 43 members gave their approval to merge with Local 200.
"The message was very clear, the members of Local 43 are in favor of the merge," said Local 200 Secretary Treasurer Tom Millonzi.
Pictured in the accompanying photos during the vote count are; Local 43 office staffer Cindi Vance-Smith, Teamsters Local 43 Secretary Treasurer Wes Gable, Local 200 President Tom Bennett, and Local 200 Secretary Treasurer Tom Millonzi.
Teamsters Local 43 and Local 200 have been in talks about a merger for some time and the membership approval was the next step in the process.
"Now the process moves to the International Brotherhood of Teamsters General Secretary Treasurer Ken Hall's desk where we will await his stamp of approval," said Local 200 President Tom Bennett.
Thanks to all the members of Teamsters Local 43 that participated in the merger vote process.
Local 43's jurisdiction includes the Racine and Kenosha areas, all the way to the Illinois border.
---
---