Phil Lawrence, a 26-year Teamster, retired on Friday, September 29, 2023, from Roundy's Supermarkets Inc. Phil finished his career as a Sanitation Worker, and his presence will be missed. Congratulations to Phil (left) on his well-deserved retirement. Business Agent Jay Couturier (right) is also pictured.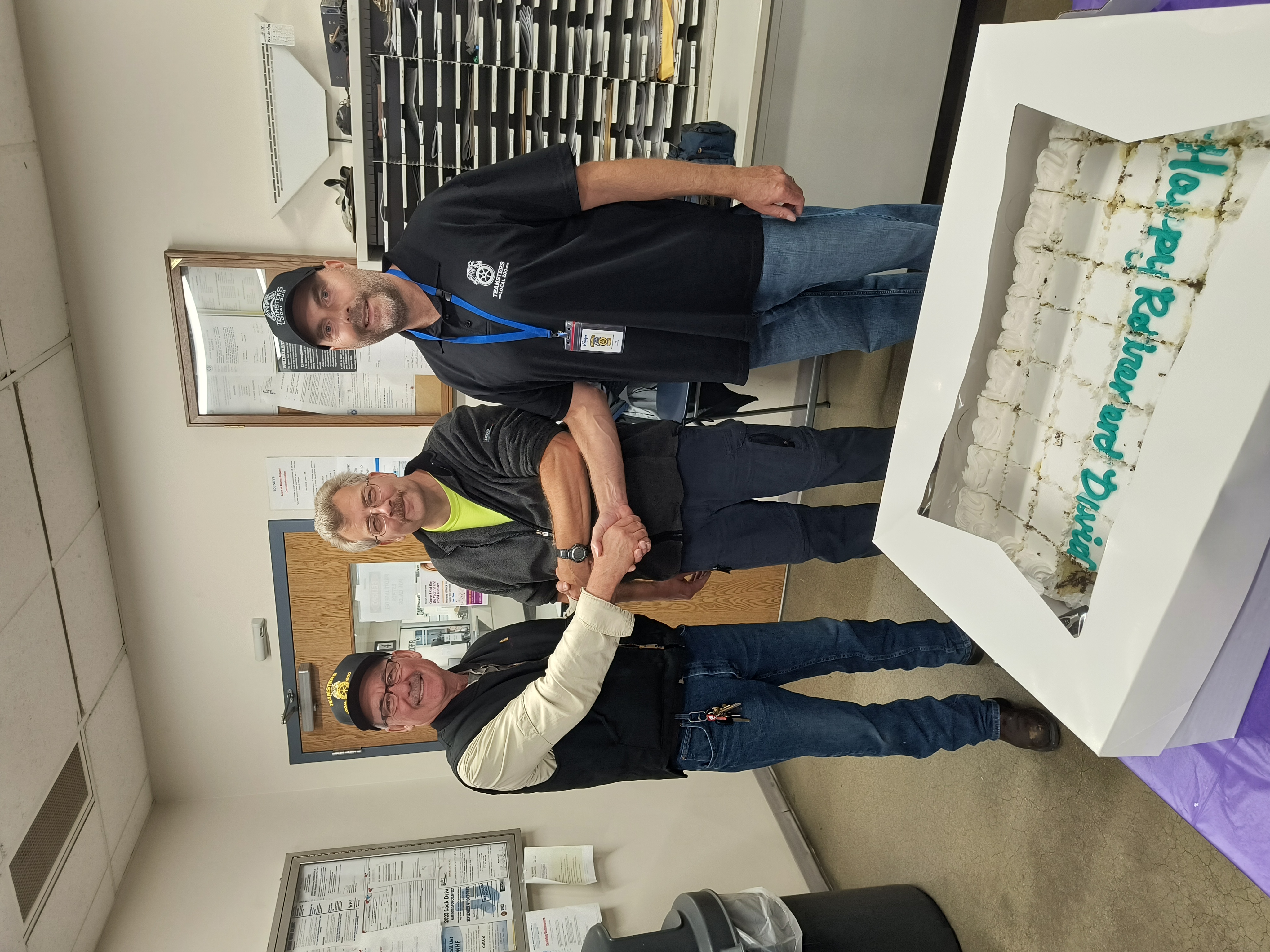 #1 Driver and Warehouseman at Roundy's, retire today!
Dave Bourque, a 38 year Teamster, Senior most Driver, and Glen Wollert, 43 year Teamster, Senior most Warehouseman, both retired from Roundy's Supermarkets incorporated today, September 28, 2023, where they worked at the distribution Center in Oconomowoc, WI. Dave Bourque has been an excellent driver for the company, and Glen Wollert has been a receiver and most recently worked in the salvage department at Roundy's.
Local 200 thanks Dave and Glen for their hard work, dedication, leadership, and friendship. Congratulations!
YRC and HOLLAND Teamsters, please review the link below and complete the request by October 1, 2023. This document will be forwarded by the owed participants to the Law Firm handling the Bankruptcy Filing at emw@previant.com as soon as possible.
CLICK THE BLUE LINK BELOW
YELLOW BANKRUPTCY - Member Proof of Claims Information (google.com)
When you visit WHF or the Local Union, please donate a new pair of socks for those that are in need. Teamsters Local 200 has a donation site set up beginning on Wednesday, August 9, 2023, at our counter at 6200 West Bluemound Road in Milwaukee. Your donated gift is appreciated.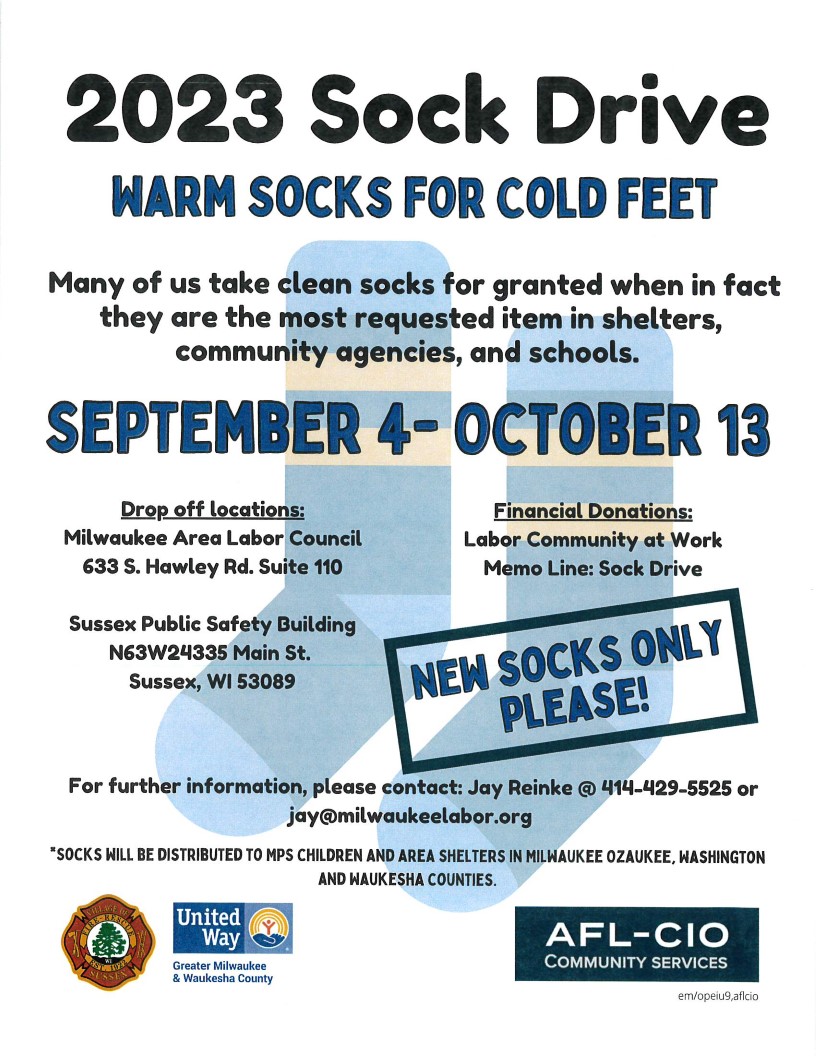 | | |
| --- | --- |
| What's New at Teamsters 200 | |
On Sunday, July 30, 2023, Representatives of Yellow began to contact our Teamsters to announce the closure of YRC and HOLLAND in Milwaukee, Wisconsin. This action was not presented to the Local Union prior to its undertaking. The Local Union is devastated by this news about the closure regarding our Teamsters and their Families. Read More...